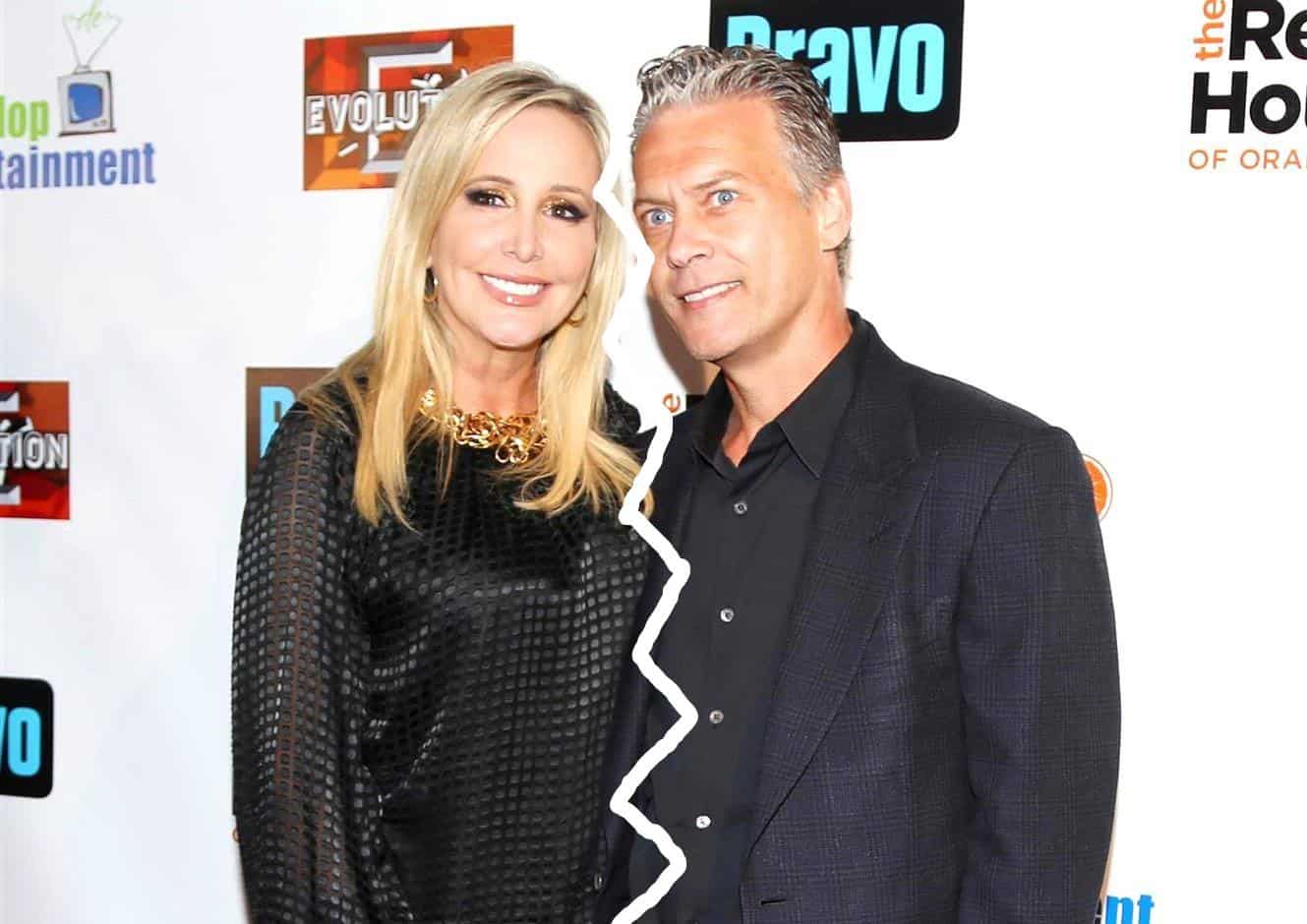 Shannon Beador's and estranged husband, David Beador, met up again in court this week for another showdown in their ongoing divorce battle.
The Real Housewives of Orange County stars appeared at the Orange County Superior Court on Monday for a hearing on spousal support and attorney fees with Judge James Waltz after David requested his payments be lowered.
On July 9, Radar Online confirmed that during the hearing, David did not attempt to have the amount changed and agreed to continue to pay Shannon $10,500 per month in spousal support and $12,000 per month in child support for their three children, including 17-year-old Sophie and 14-year-old twins Stella and Adeline.
David will also pay $10,000 to Shannon's attorney, John Benedict Phillips.
Prior to the former couple's latest appearance in court, Shannon and her attorney were given a report from a forensic accountant, who had been hired to investigate Shannon and David's financial records. They were then required to set up a meeting with the accountant and a retired judicial officer, who will attempt to help them hash out the details of their financial agreement with one another during a mediation session.
If Shannon and David can't make an agreement with one another during mediation, they will return to court on October 15 and appear before of Judge Waltz once again.
Earlier this year, during a March court hearing, David attempted to have his payments to Shannon lowered because he suspected Shannon actually had more money than she led on due to her role on The Real Housewives of Orange County and her meal plan line with QVC.
After the hearing,David told Radar Online that he was "fantastic" and said he hopes he and Shannon will be able to come to an agreement in mediation. Then, when the outlet asked him if he would continue to challenge Shannon's earnings, he said he was only concerned about the well-being of their children.
"It's all going to wash itself out. I just want what best for our kids. Divorce is never fun and it's hardest on the kids, but they seem to be moving along. I look forward to when this is over. I think we both do," he explained.
The Real Housewives of Orange County Season 13 premieres on Monday, July 16 at 9 p.m. on Bravo TV.
Photo Credit: Milla Cochran/startraksphoto.com
TELL US – DO YOU THINK DAVID IS PAYING SHANNON TOO MUCH? NOT ENOUGH? OR JUST THE RIGHT AMOUNT?