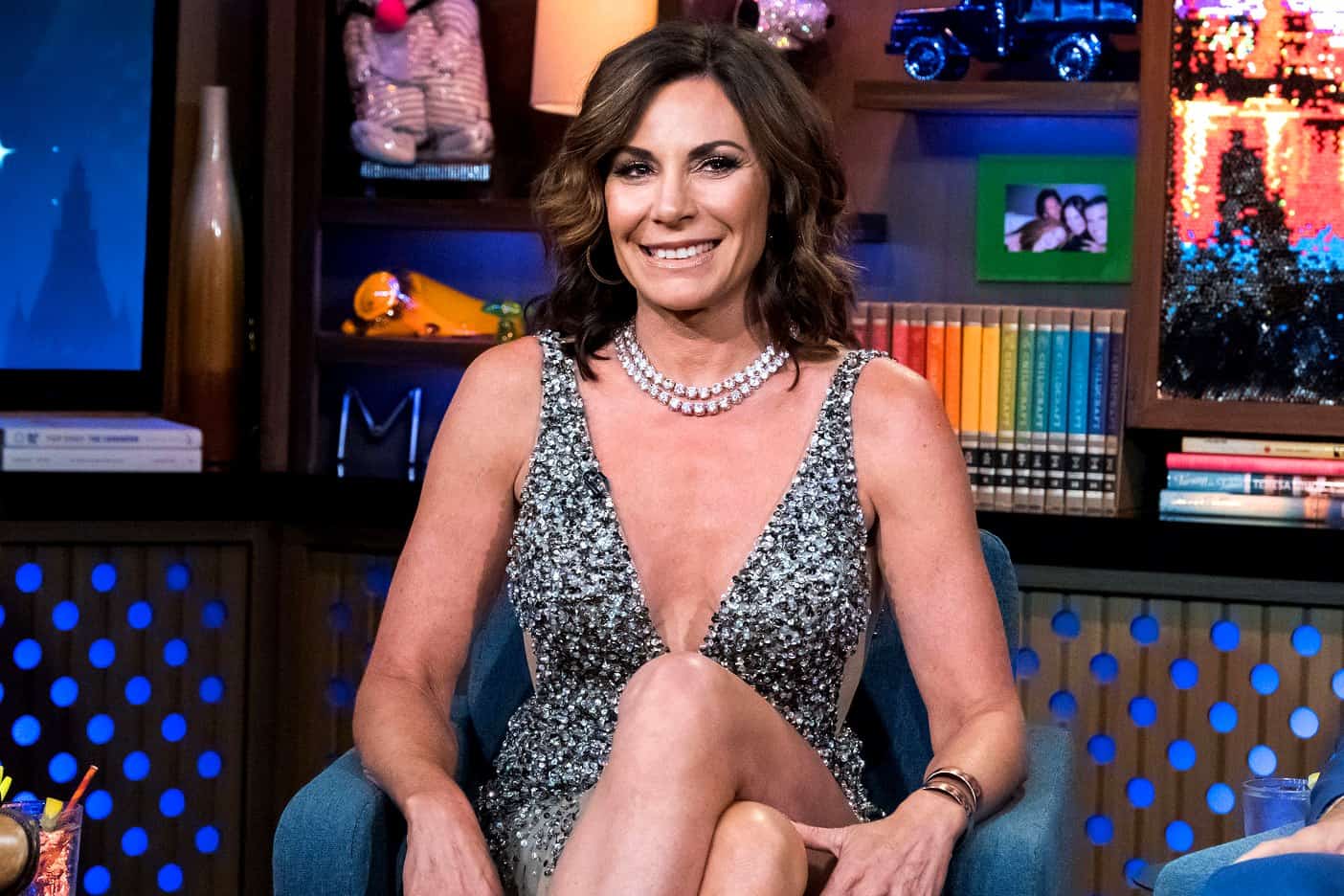 LuAnn de Lesseps spoke to Reality Blurb this week about the upcoming season of The Real Housewives of New York City and more.
As she and her co-stars film season 11 of the Bravo TV reality series, the now-sober reality star, who is focusing on her "Countess and Friends" cabaret show and her new jewelry line with SuperJeweler, is dishing on what fans can expect on the upcoming season of RHONY.
"Season 11 is filled with drama and shifts in friendships, some old and some new," LuAnn teased of the new season. "I'm working on a new dance song and continue to sell out my cabaret shows."
Amid filming, LuAnn reached her 100-day milestone of sobriety and says she's been feeling "really good" as she continues her recovery.
"Putting a lot of creative energy into my cabaret keeps me busy. (And of course the jewelry) I take one day at a time," she explained.
Currently, LuAnn is in the midst of a national tour with "Countess and Friends" and already, a number of shows are sold out. In response to the show's success, the reality star told us it is a "dream come true" and said she feels like she's "found [her] calling."
As for her new jewelry line with SuperJeweler, LuAnn said having her own collection has always been a dream of hers.
"I have always wanted my own jewelry collection, as I am known specifically for my statement necklaces," she revealed. "I met the team at SuperJeweler and the idea came to life very naturally. The best part is I have so many ideas, and they have the resources to make those ideas come to life very easily."
"My main inspiration was my cabaret show. I wear huge, statement pieces on stage, and I wanted to show people that you can also wear those pieces in everyday life." she explained. "You will see in my collection that I have statement necklaces adorned with crystals, chains, and intricate details that easily transition from daytime to nighttime. And, my favorite part is that I made the collection affordable to everyone – so everyone can feel like a Countess."
While LuAnn's new jewelry line offers a number of statement necklaces, all of which are "distinctly different," some with heavy chains and others with big, fine jewels, there are also plenty of other items to choose from.
"SuperJeweler is really known for their fine jewelry, so I put some fine jewelry basics in the collection," LuAnn revealed. "Things like diamond studs, tennis bracelets and eternity rings. I have learned more about diamonds through this process and hope to add more fine jewelry to the collection starting in 2019."
For now, LuAnn is enjoying a number of pieces from her collection, including her favorite piece, the fine clear crystal double line necklace.
"It looks like a 3 million dollar necklace. I have worn this on stage multiple times and have worn it to a few charity events. All my girlfriends love it!" LuAnn gushed.
"I also really like the cushion strand necklaces that come in pink and black. In 2019 I am adding more colors of these – most likely a blue sapphire color and an emerald green color. These have become my signature pieces." she continued. "Sometimes I layer these with the 16 inch clear crystal strand necklace."
Luckily for The Real Housewives of New York City, fans will get to see some of the design process on the show's upcoming season.
"We actually filmed one of our design meetings the other week!" LuAnn confirmed. "I can't wait for the viewers to see it. I think it will give an inside look into it and so people can see I am not just slapping my name on this."
The Real Housewives of New York City season 11 will air on Bravo TV sometime next year.
Photos Credit: Charles Sykes/Bravo, SuperJeweler