Ryan Edwards appears to be up to no good just weeks after returning home from his second stint in rehab.
According to a new report, the former Teen Mom OG cast member may be cheating, or attempting to cheat on his wife, Mackenzie Standifer, by using the dating app Tinder… again.
On December 17, Radar Online shared screenshots (posted below) of Ryan's profile which featured numerous photos, one of which appeared to be years old and showed the father of two posing shirtless.
In another screenshot, Ryan was seen labeled as a "match" for a female user of the app less than one hour before the screenshot was taken.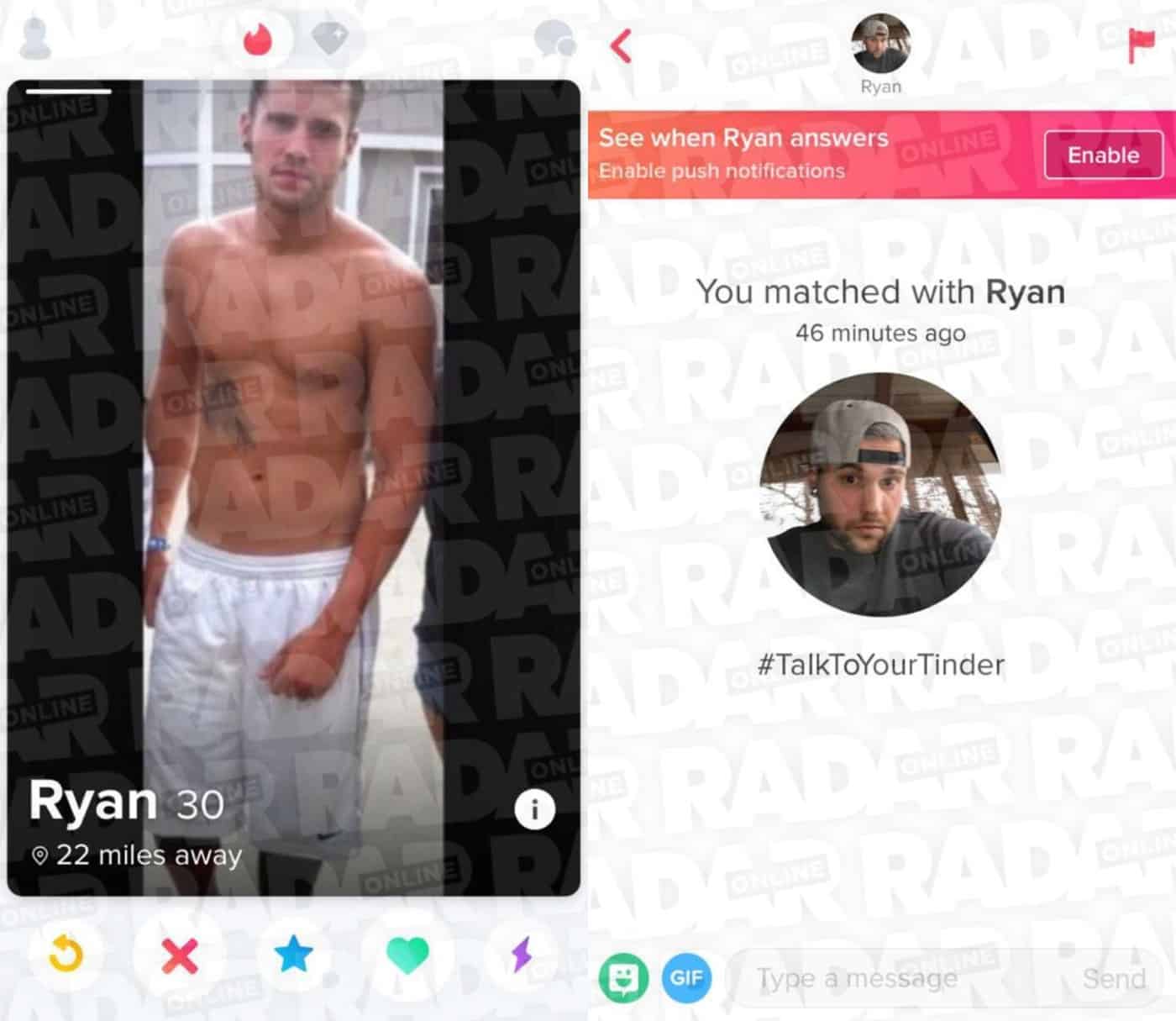 In August of last year, Ryan was caught using the app to seemingly attempt to sleep with a number of women who weren't his wife. He even confirmed that while he was married, he still likes to "have a little fun," and told a woman he was planning to have sex with her.
In other messages obtained by Radar Online, Ryan reportedly sent photos of his penis to women and requested sexy photos from them. He also made some extremely lewd comments.
Months later, three more women came forward claiming they had been in contact with Ryan on Tinder.
News of Ryan's reported Tinder return comes just after the former reality star arrived home from a months-long treatment program after missing the birth of his son Jagger.
Since Ryan returned home at the end of last month, Mackenzie has been gushing over him on Instagram and sharing new photos of their baby.
"He's the biggest help, I love this man," Mackenzie wrote in the caption of an Instagram photo last week.
In another post, Mackenzie spoke of the moment Ryan first met his new baby, telling her followers he "wouldn't let [the baby] go" and describing the moment as the "sweetest" thing she'd ever seen.
Teen Mom OG season eight airs Mondays at 9 p.m. on MTV.