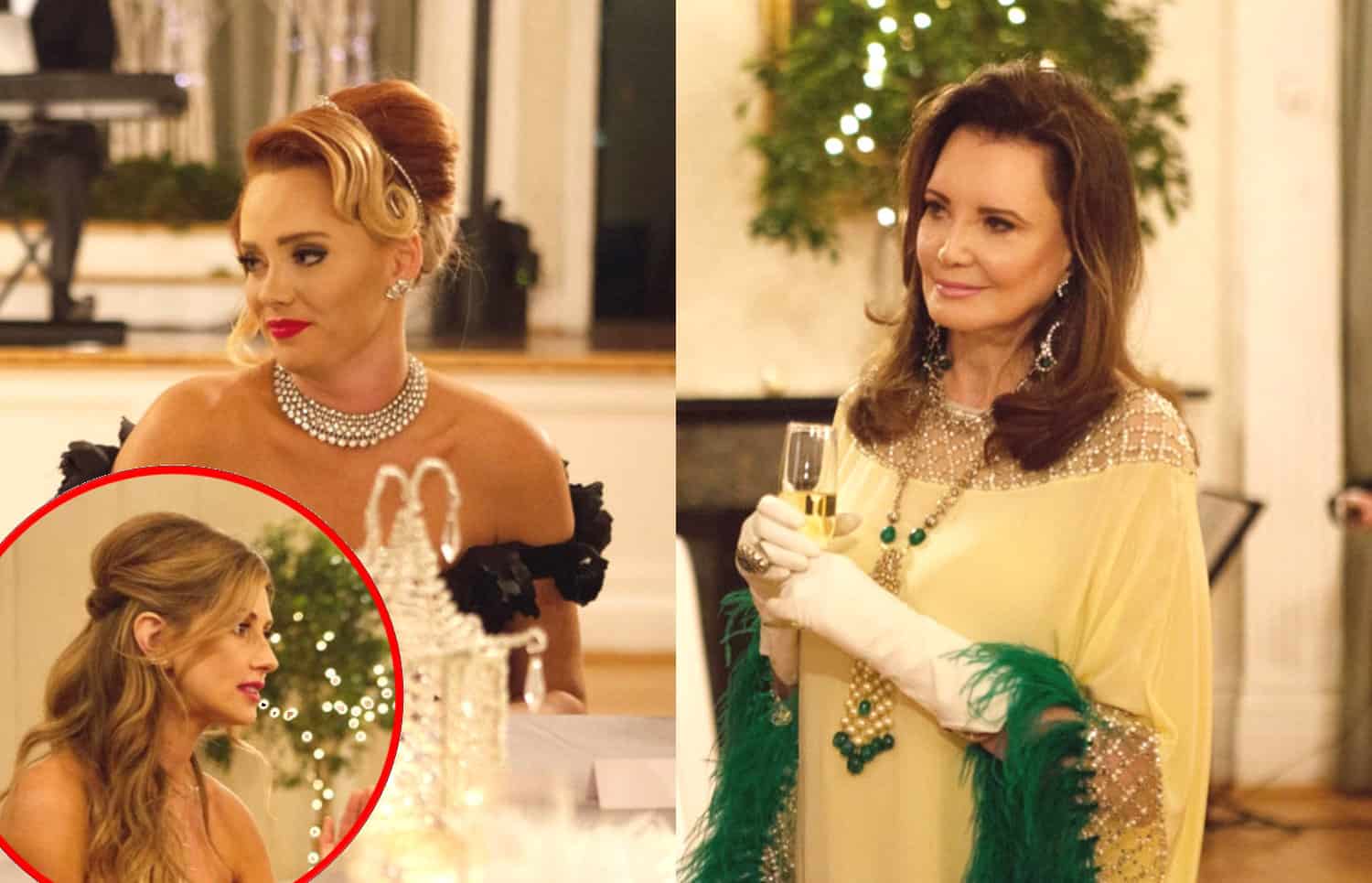 Kathryn Dennis and Patricia Altschul both took aim at Ashley Jacobs this week on Instagram.
Following Ashley's unexpected return to film with the Southern Charm cast this week, which is now being described as an "ambush," Kathryn was seen throwing shade at her ex Thomas Ravenel's former girlfriend in the comments section of a photo shared by one of her male friends.
"Bye Ashley," Kathryn's friend, Wilson Jones, wrote on January 17 in the caption of a photo of the two of them, which was taken at The William Aiken House in Charleston, South Carolina.
In response, Kathryn wrote, "Thank [you], next."
She also said, "I'm so thankful someone took my ex."
A screenshot is below.
As for Patricia's shady post towards Ashley, that came during a shopping trip with Kathryn.
"Shoe shopping with [Kathryn Dennis] …..she needs these for the next ambush #southerncharm," Patricia wrote the caption.
Although Patricia didn't mention Ashley by name in her post, it seemed likely she was referencing her because it was revealed just days ago that Ashley had returned to film with the cast for a second time. Even more, Kathryn, who allegedly wasn't informed ahead of time that Ashley would be coming to the cast event, was present.
Patricia also responded to a fan who suggested Kathryn didn't deserve to be ambushed.
"She doesn't deserve an ambush!!" the fan wrote.
"I totally agree," Patricia replied.
As fans may recall, both Kathryn and Patricia previously told their online audiences that Ashley would not be returning to the show.
According to a source, Ashley, who was reportedly "desperate" to return to the show, will be trying to redeem herself on the new season.
"Ashley isn't coming back as crazy Ashley. You're going to see a tamer version of Ashley. She's only filmed a few scenes, but she is getting paid a very minimal amount to appear. She is not a cast member, she is just being used for drama on the show," the source revealed to Radar Online.
Southern Charm season six will air on Bravo TV sometime next year.
Photos Credit: Bravo TV