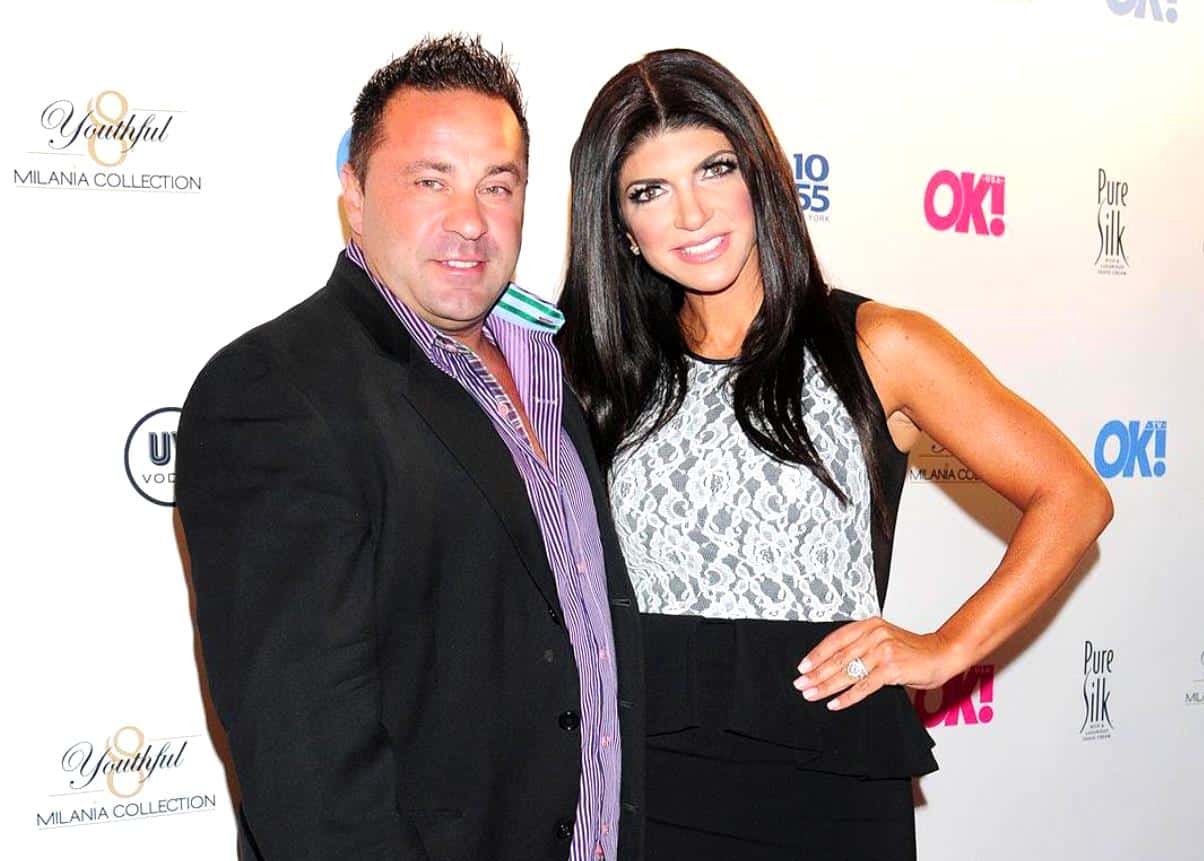 Teresa Giudice's husband, Joe Giudice, is currently incarcerated at the Federal Correctional Institution in Allenwood, Pennsylvania, but he's managed to keep in close contact with his kids.
During the latest episode of The Real Housewives of New Jersey, Teresa's 14-year-old daughter, Milania, was seen chatting about a message she received from her father ahead of the debut of her new song, "I Can't Wait to Grow Up."
"Dad texted me today. He made me cry. He was like, 'You're going to do great today. I wish I was there. You'll do what you do because you do everything the best,'" she revealed.
"Milania, you're going to make me cry," Teresa replied as she got her makeup done ahead of Milania's big night.
"The last time she visited him, he was all smiles from ear to ear," Teresa said in a confessional. "She sang her song to him. She hasn't expressed it that much but I know inside she's saying, 'I wish my dad was here.'"
Following the episode, Teresa appeared on an After Show special with her co-stars, Jennifer Aydin, and Dolores Catania, and explained how her husband is able to stay in touch with Milania and her sisters, including 18-year-old Gia, 15-year-old Gabriella, and 10-year-0ld Audriana, as he continues to serve his 41-month sentence.
"It changed from CorrLinks to texting," Teresa revealed, according to The Daily Dish. "We get a text on our phone. Instead of an email, now you get it as a text message. But he still has to go to a computer. It's the same thing on his end."
According to Teresa, Joe has access to a computer "all day" behind bars and can check his messages from her and the kids as much as he pleases.
"That's when he gets it. When he goes and checks it and logs in," she explained.
While Joe is set to be released from prison in March, he will be deported back to Italy at that point unless his appeal is successful.
The Real Housewives of New Jersey season nine airs Wednesdays at 9 p.m. on Bravo TV.
Photo Credit: InstarImages