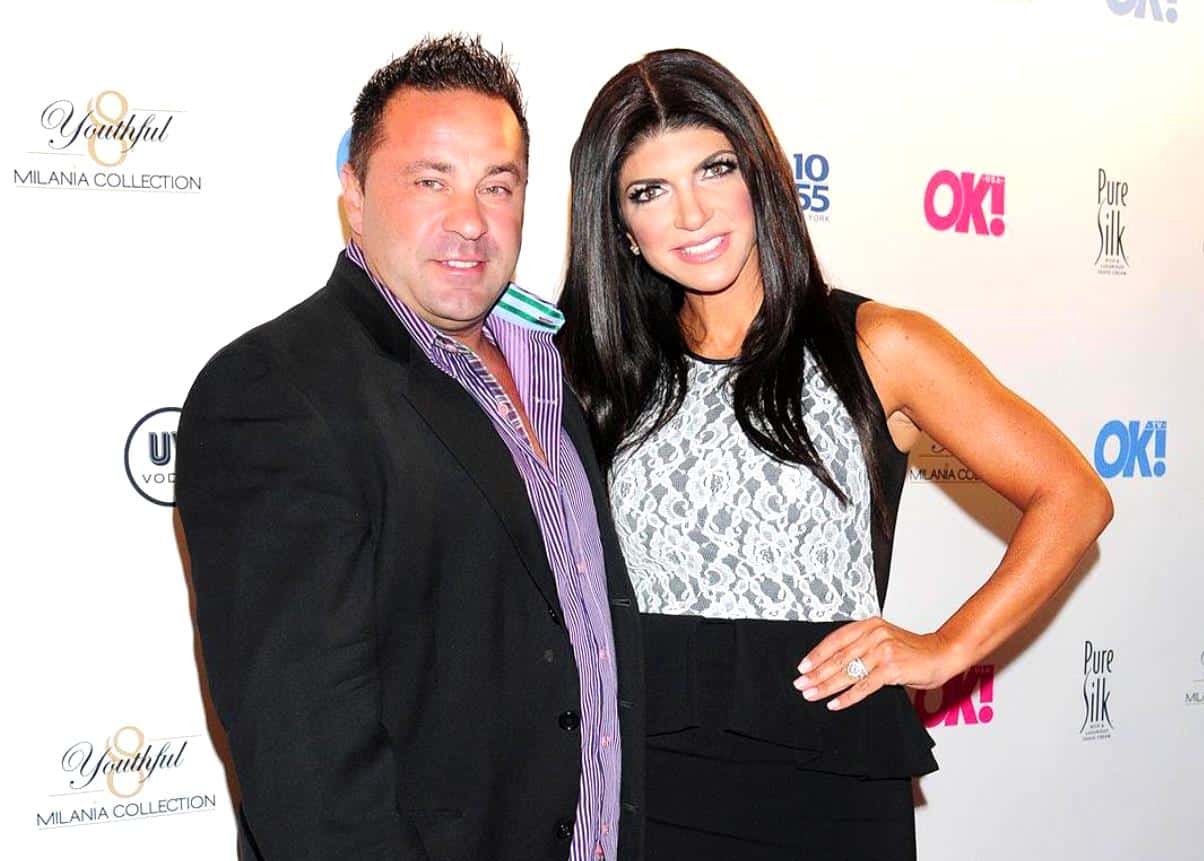 Joe Giudice is determined to do whatever it takes to keep his family intact.
As he awaits his impending deportation, the former Real Housewives of New Jersey cast member is hoping to avoid a divorce from Teresa Giudice, who has allegedly been meeting with divorce lawyers after confirming she will not stay married to Joe if he's sent back to Italy.
"Joe has been struggling since leaving his family and checking into prison. Things have only gotten worse for him now that he is being held by ICE," a source close to the ex-reality star revealed to Hollywood Life.
Joe and Teresa have been married for nearly 20 years and share four daughters, including Gia, 18, Gabriella, 15, Milania, 14, and Audriana, 10.
Joe still "feels powerless over his future and fears being sent away forever," the source continued. "[He] desperately wants his family back and hopes that they are waiting for him outside."
Although Joe wants his family to stay together, the insider said he isn't "naive" about the future of his marriage and is well aware that Teresa could leave him after all is said and done.
"[Joe] wants to get home as soon as possible so he can repair his family and the damage done by his time away from Teresa and the kids," the insider said. "Joe would be devastated if he is sent to Italy. He is clinging to hope that things will work out and that his legal team will find a way to keep him in Jersey and his family together."
After a judge ordered his deportation at the end of last year, Joe filed an appeal but has yet to receive a final ruling. So, when he was released from prison last week, he was taken to an immigration detention center, where he will remain until the decision is made.
If Joe is deported back to his native Italy, he will reportedly consider a move to Canada.
"Joe is exploring all his options in the event he does get deported, including moving to Canada. He is looking into it seriously. He cannot imagine being far away from his daughters," another source told Hollywood Life.
That said, moving from Italy to Canada may not be the easiest feat for the convicted felon.
"If Joe had citizenship in Canada as well as Italy or if he had permanent residency in Canada and Canada is willing to accept him then it's not a problem. But if he has no ties to Canada, that's not going to happen," immigration attorney Edward Shulman, Esq. explained. "Joe can visit anywhere he wants in the world as long as the place he wants to go is willing to accept him…Joe would probably be deported to Italy and then he would request a visa or some mechanism to allow him to be able to enter Canada, and then Canada would have to accept him. If Canada doesn't accept Joe, then it's a no-go."
The Real Housewives of New Jersey season 10 is currently in production.
Photo Credit: Fernando Lucena/startraksphoto.com