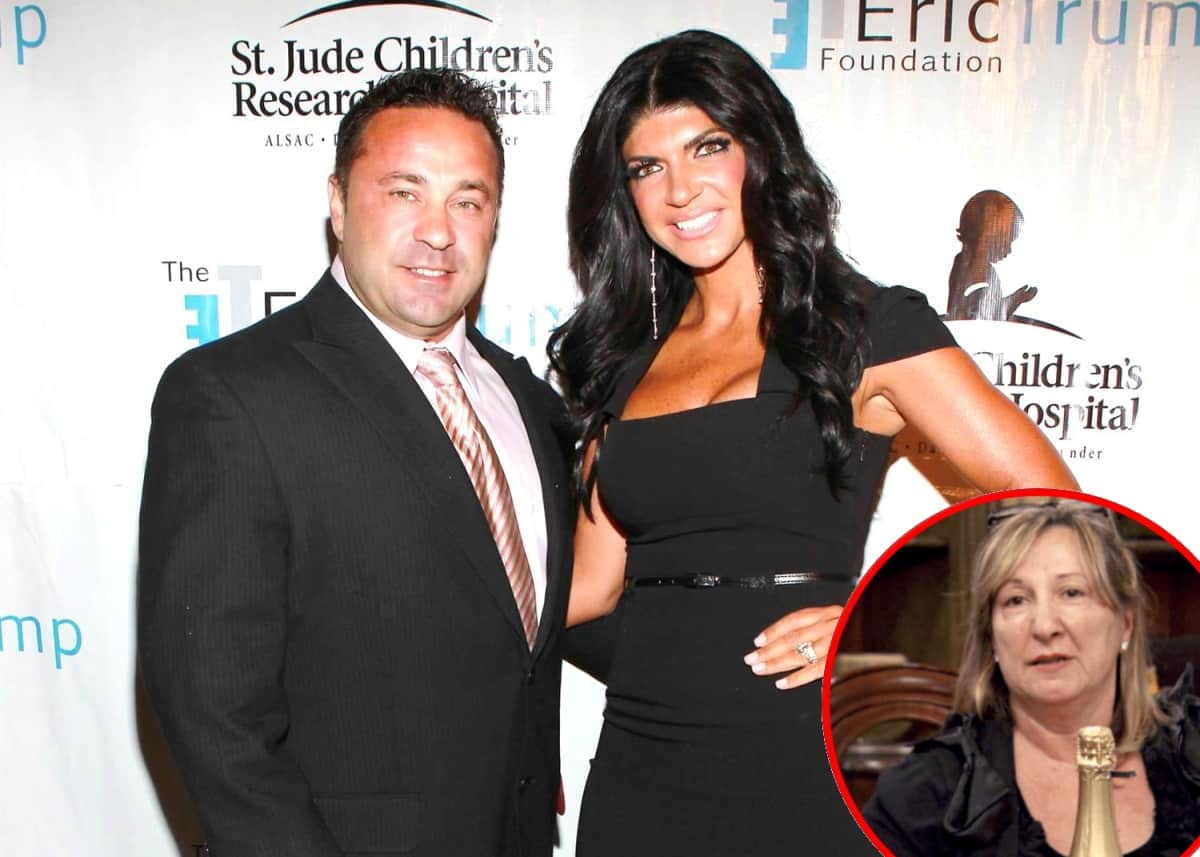 Real Housewives of New Jersey star Joe Giudice's mother is facing money issues.
According to a new report, Filomena Giudice filed for Chapter 13 bankruptcy not once, but twice, while Joe was serving his 41-month prison sentence for fraud, after finding herself over $1 million dollars in debt and one of her filings remains ongoing. Meanwhile, Joe's wife, Teresa Giudice, is said to be "overwhelmed and emotional" amidst their family drama.
Radar Online shared details obtained from New Jersey court records on April 30, confirming that Filomena filed for bankruptcy in 2017 and 2018 and owes $1,185,237 to her creditors, including $1,076,000 to her mortgage company and more than $100,000 to credit card companies and banks.
The report revealed that Filomena has admittedly overspent in recent years. In fact, in 2017, she was making $4,518 per month but spending $5,000 each month. Then, in 2018, she had $5,431 in monthly income but was spending over $8,000.
Filomena's 2017 bankruptcy filing was dismissed but the 2018 case is still open.
Earlier this week, a letter Filomena wrote to the judge on her son's deportation case was shared and in it, she admitted to being financially dependent on the reality star.
"I am a mother desperately seeking the day my son returns back home to me. I lost my husband a few years ago and then my son was also taken from me," she wrote in a portion of the letter.
In other Real Housewives of New Jersey news, Teresa is reportedly having one of the toughest weeks of her life as her husband continues to face a looming deportation.
"Teresa is feeling overwhelmed and emotional after what was one of the toughest weeks of her life," a source told Hollywood Life on April 30. "This was a really hard and emotional week for her and it's just all becoming so real for her. She truly thought Joe would be able to come home by now and it's really taking a toll on her and her daughters. She's extremely emotional right now and trying to do the best she can, but this week took a lot out of her."
The Real Housewives of New Jersey season 10 will air on Bravo TV later this year.
Photo Credit: Kelly Jordan/startraksphoto.com, Bravo TV