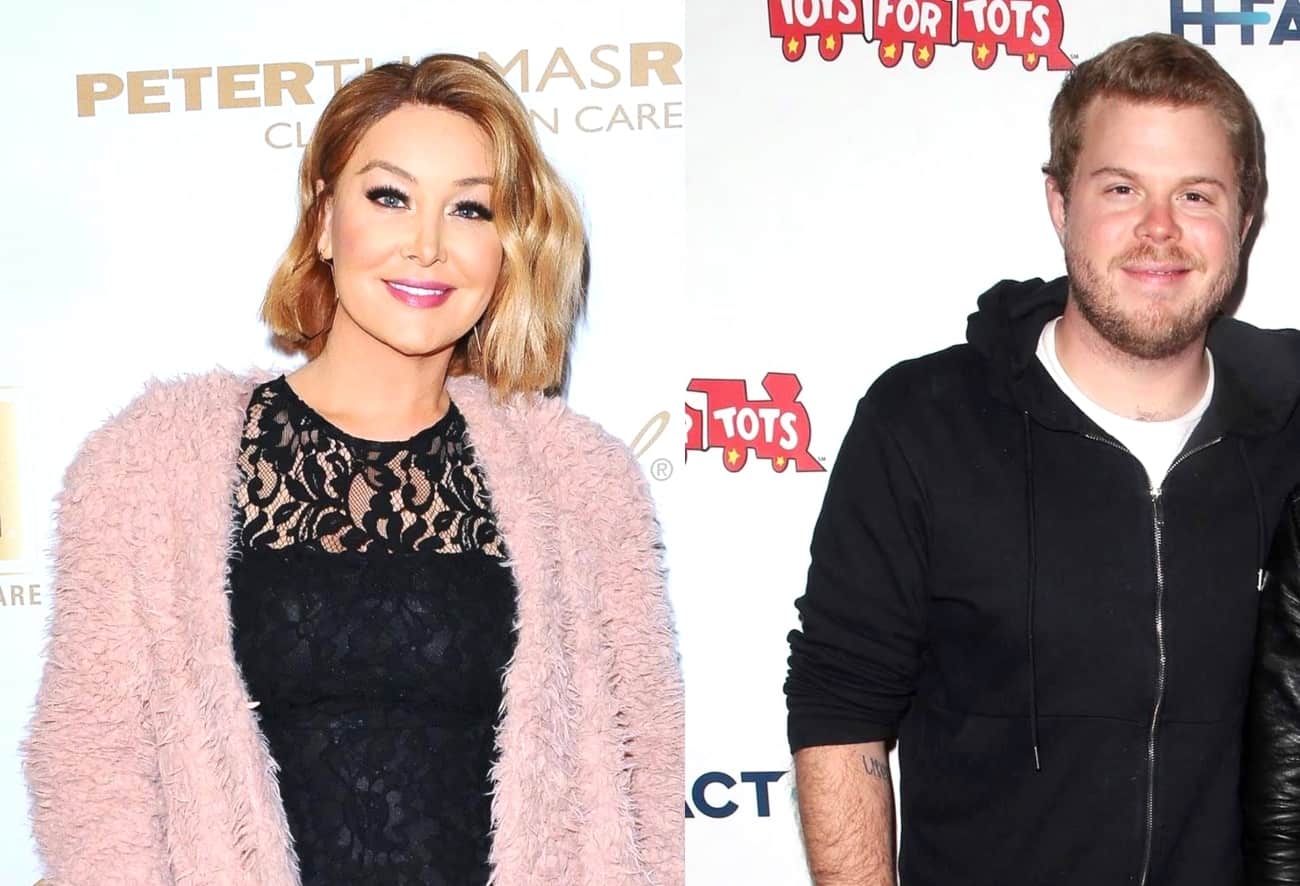 Are Billie Lee and Max Todd the newest couple of Vanderpump Rules?
During the second part of the three-part reunion special last night, Billie, who previously engaged in a fling with Jeremy Madix, a SUR Restaurant busboy and brother to Ariana Madix, opened up about her relationship with Max after he was seen telling his mother, Lisa Vanderpump, that he and Billie "made out."
"I didn't know I had to tell my boss I'm sleeping with her son," Billie said to Lisa on the show.
Right away, Lisa was caught off-guard. "You're sleeping with him?!" she asked.
According to Lisa, she had discussed Max's relationship with Billie before but didn't know how far their romance had gone.
"Max said, 'She's a pretty girl, Mom. We had fun together. What's the big deal?" Lisa recalled.
As for Billie, she suggested during the show that while she and Max are "friends," their past hookup was a one-time thing.
"It was a drunken night. It was fun. He's cute; I like him; we're friends," she explained.
As Vanderpump Rules fans will recall, Billie was romantically linked to Jeremy during the show's sixth season but they never gave their relationship a title. That said, they both had nothing but good things to say about one another after going out on a date last year.
"Our date was amazing," Jeremy said during an appearance on the Pump Rules Podcast. "I love her so much. She's such an amazing person. We had a good time… lots of laughs. We got to know each other very well. She's a doll."
"He's like one of my boos that I just love. And also I'm a free spirit and I love connecting and flirting with people. And, you know, sometimes that leads to hooking up," Billie added during an interview with The Daily Dish.
Tune into the conclusion of the three-part Vanderpump Rules season seven reunion next Monday night, May 20 at 9 p.m. on Bravo TV.
Photos Credit: Faye Sadou/Media Punch/INSTARimages.com, Startraksphoto