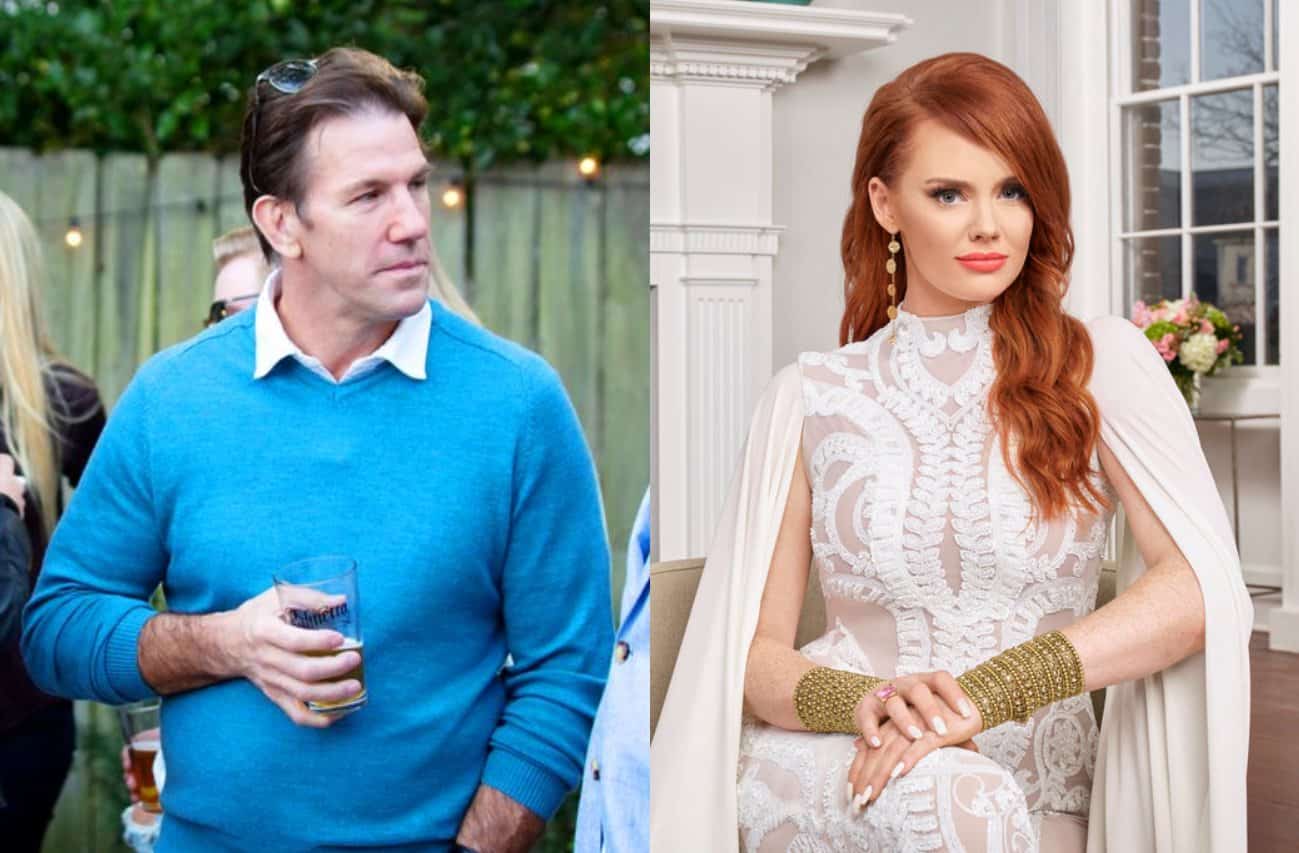 Thomas Ravenel is hoping to gain sole custody of his two kids, as he accuses Kathryn Dennis of failing a recent drug test.
According to a new report, the former Southern Charm star filed new court documents in his ongoing custody battle with Kathryn on June 14. In the documents, he requests that the court strip Kathryn of her custody rights to five-year-old Kensington and three-year-old Saint Julien after she allegedly failed a drug test.
On July 9, The Blast revealed that Thomas has accused Kathryn of failing a court-ordered drug test by testing positive for marijuana on June 13, 2019.
"While in the possession of the children, Kathryn produced a urine test positive for marijuana, benzodiazepines and amphetamines," he claimed in court documents. He added that while Kathryn is prescribed benzodiazepines and amphetamines, she is not allowed to be using marijuana.
Although Kathryn "disputes the veracity of the June 14, 2019 urine tests because her hair test was negative," Thomas said that because she wears wigs and hair extensions, and often dyes her hair, the hair test may have been unreliable. He also said that while Kathryn did produce a negative urine test after the positive test, "the marijuana detected in the June 14, 2019 test could have been flushed out of her urine by that time."
According to Thomas, Kathryn has purchased fake urine in the past.
In addition to the failed drug test, Thomas brought up a number of additional issues in his new court documents.
As he attempts to gain sole custody of his two kids, Thomas is telling the court that Kathryn hasn't been adhering to their current custody agreement and has allegedly allowed her boyfriend, Hunter Price, to live with her. She's also supposedly been having her mother do the major lifting when it comes to caring for her children.
Thomas even took aim at Kathryn for her poor management of her finances, claiming she spends tens of thousands of dollars on designer clothes but can't remember to pay her bills.
Thomas is requesting sole custody of Kensington and Saint Julien and asking the court to award Kathryn with supervised visitations every other weekend.
Kathryn has not yet responded to Thomas' claims.
Southern Charm season six airs Wednesdays at 8 p.m. on Bravo TV.
Photos Credit: Tommy Garcia/Bravo, Paul Cheney/Bravo