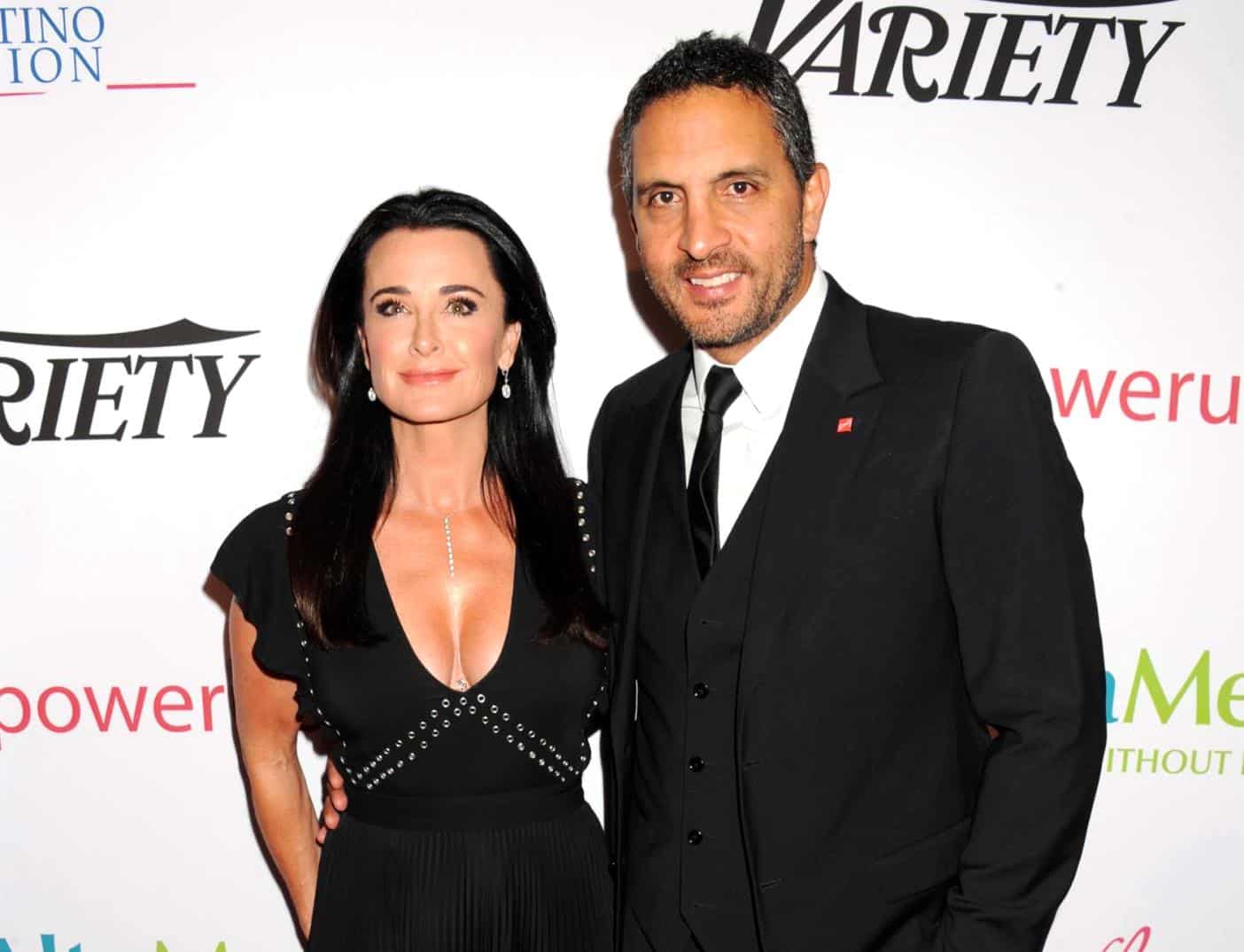 Mauricio Umansky, the husband of Real Housewives of Beverly Hills star Kyle Richards, remains in hot water as his existing legal battle moves forward.
It's not all diamonds and rosé at the Richards-Umansky household this week. Months after The Agency owner was sued again regarding his actions during the sale of a $32 million mansion, a judge dealt Mauricio a minor legal blow.
According to The Blast, Mauricio was unsuccessful in his attempt to get the case dismissed as a judge ruled that the fraud case against him and his real estate company can proceed.
"The judge made several notes in the court order that informed Umanksy that they weren't buying a lot of the legal arguments he presented in support of dismissing the case," the article states.
Teodoro Mangue of Sweetwater Malibu LLC accused Mauricio and his Los Angeles-based real estate agency of selling his Malibu mansion for $32.5 million even though there were higher offers he was never privy to. Teodoro also claimed Mauricio then secretly partnered with the seller and flipped the home, selling it for $69.9 million, earning him a cool profit of $37.4 million.
THE RHOBH CAST GETS DRAGGED INTO MAURICIO'S LAWSUIT
Not only does Mauricio deny these accusations, but he's also bringing attention to Teodoro's supposed criminal activity. See, Teodoro is the son of the president of Equatorial Guinea. Teodoro was accused of using stolen funds from his home country to purchase the pricey mansion, hence why it got seized by the United States government. Under a deal he struck, the U.S. would get $10 million once the home got sold, and the rest of the money would go back to the Equatorial Guinea government.
In true Beverly Hills fashion, the Umanskys aren't the only ones facing legal trouble as some of the other husbands on the show are also facing their own lawsuits. The lawsuits and legal drama will be discussed during the upcoming RHOBH reunion.
The Real Housewives of Beverly Hills airs Tuesdays at 9 p.m. on Bravo TV.
Photo Credit: Jennifer Graylock/INFphoto.com