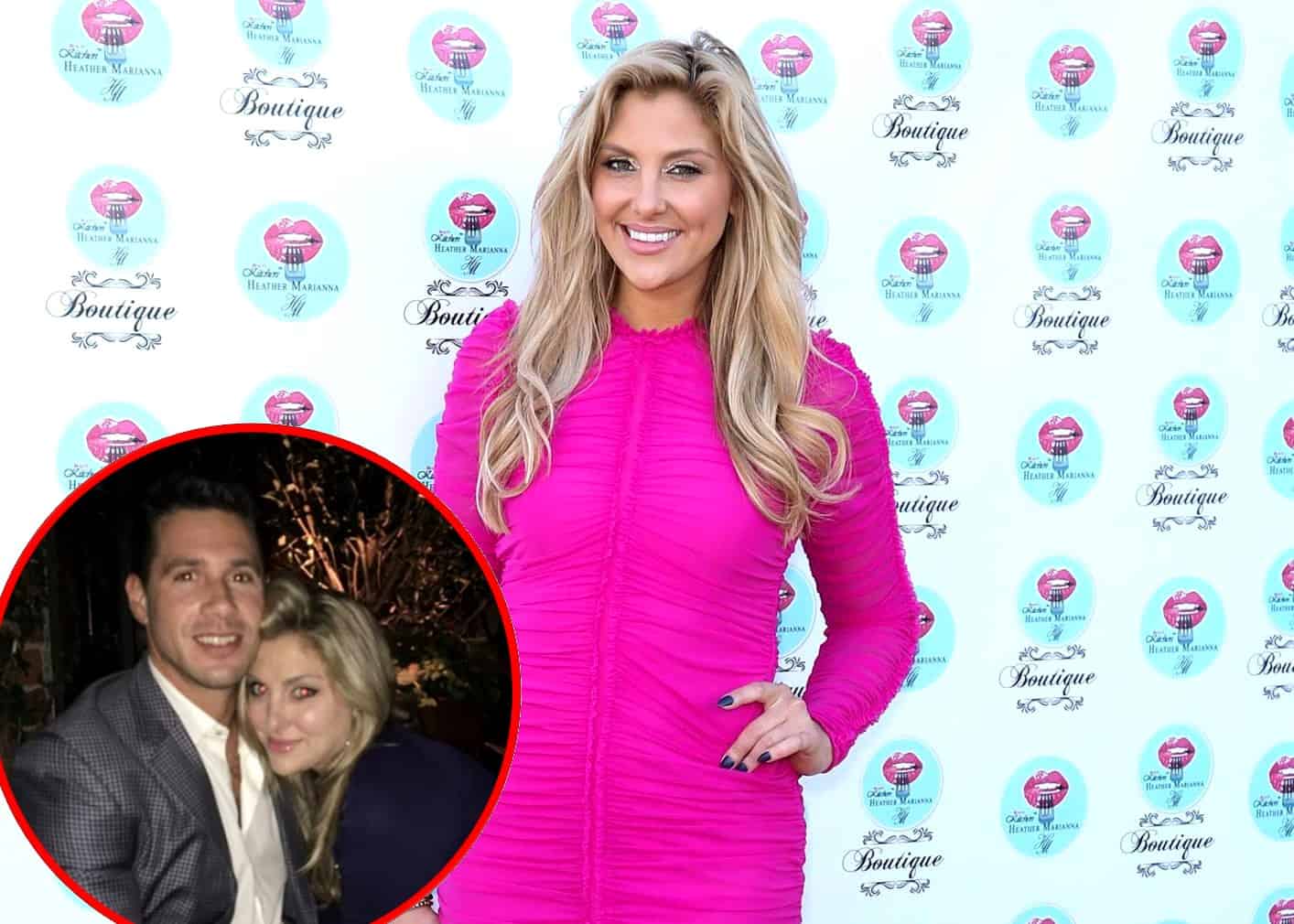 A judge has granted the Real Housewives of Orange County star Gina Kirschenheiter a divorce after the Bravo star and her husband Matt Kirschenheiter attended a court hearing on Wednesday to determine custody arrangements for their children and to settle their domestic violence case.
After months of arguing about the custody of their three young children amid Matt's domestic violence arrest and drug and alcohol abuse allegations from both sides, RHOC star Gina and her husband Matt finally went head-to-head in court on August 14.
According to a report by Radar Online, Matt's attorney, Bonnie Rosen, requested that her client change from monitored visits with his three children to unmonitored. In an attempt to offer Judge Palafox "evidence as to what is in the best interest of the children," the attorney went on to explain that Matt had attended anger management and alcohol recovery meetings for a month.
Gina's lawyer Tina Lundquist then expressed her client's ongoing concern for Matt's alleged marijuana usage in addition to his anger issues. Matt's lawyer responded by stating that her client would "more than likely be willing to submit to drug and alcohol testing before his time with the kids," according to the report.
Rosen also pointed out the fact that Matt's previous domestic violence incident didn't involve the children at all, and Gina was in fact the one who had "issues with alcohol." This is, of course, referring to the reality star's DUI that she pleaded guilty to back in July of this year.
Rosen then alleged that Gina was "the one with the instance of alcohol abuse."
As for a custody arrangement for the couple's three children, nothing was set in stone. The judge asked both Gina and Matt's attorneys if they could meet outside of court to come up with some sort of agreement regarding Matt's visitation with his kids.
But how did Matt's domestic violence arrest play into all of this? Due to the fact that the D.A. is still investigating this case, the judge determined it would be best to hold off on that hearing until a later date.
And finally, a separate report from Radar Online reveals that the judge in the case has granted Gina and Matt a divorce. The divorce, however, won't become official until Dec 31, 2019. This gives the exes some time to hash out the paperwork for their joint properties and some other issues.
The divorce was granted after the former couple came to an agreement regarding the division of properties, child and spousal support, and other financial issues.
During the emotional court hearing, Gina reportedly started sobbing at one point. When asked if she wanted to revert back to her maiden name, the mother of three reportedly told the judge, "No, I want to have the same name as my kids."
Gina's temporary restraining order against Matt was also extended to January 15, 2020, during which the exes will return to court to further discuss Gina's domestic violence accusations against Matt.
Photos Credit: Startraksphotos, Instagram