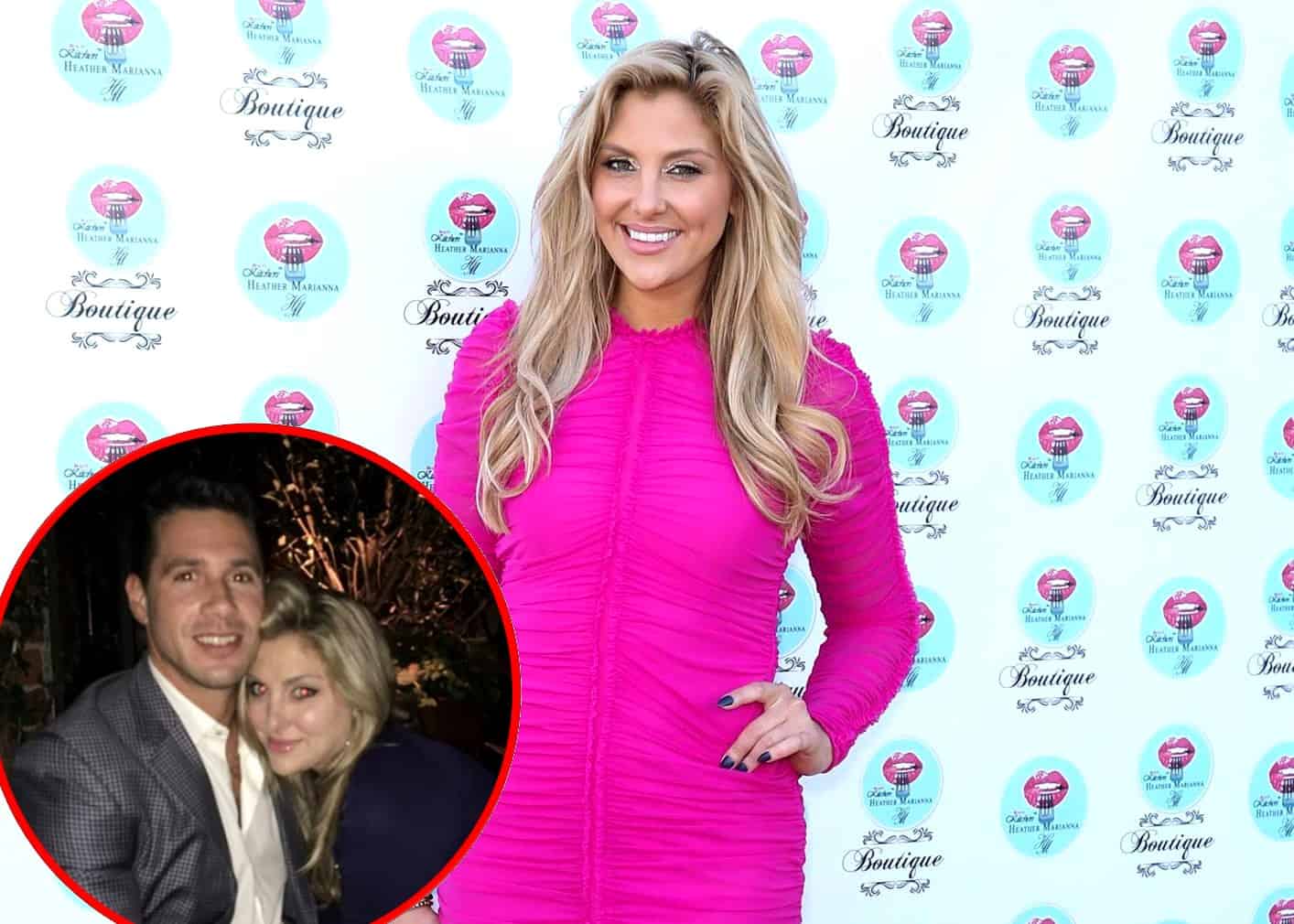 The Real Housewives of Orange County star Gina Kirschenheiter has filed a restraining order against her estranged husband Matt Kirschenheiter following his arrest for alleged domestic violence.
Just weeks after reports came out saying the couple had reconciled, a new report is revealing Matt, who has never appeared on the Bravo series, was arrested on charges relating to domestic violence on June 22.
According to The Blast, Matt was booked into an Orange County jail and released the next morning on June 23. Jail records show that his bail was set at $0.
Law enforcement sources tell the site that Matt, who is listed at 5'10 and 185 lbs, has yet to be officially charged with a crime. Also, the nature of the domestic violence charges are currently unknown.
Following his arrest, Gina went to court to seek a protective order against him as well as to request a hearing to discuss the domestic violence allegations amid their ongoing divorce.
Court records show that Gina filed for the restraining order yesterday, on Monday, June 24, in the Orange County Superior Court. She named Matt as the respondent.
An emergency hearing was reportedly held on the same day.
Just earlier this month, Gina strongly hinted that she had reconciled with Matt when she shared a sweet birthday post to him on Instagram with their wedding photo. She referred to him as 'her person.'
https://www.instagram.com/p/BylmEJtn7BT/?utm_source=ig_embed
Following Gina's post, multiple reports came out stating that the exes, who share three kids together, had in fact called off their divorce.
During her first season on the RHOC, Gina always remained coy on why she and Matt were getting a divorce. She often confused her castmates as she revealed they got along great and would occasionally hook up following their split.
However, during the RHOC reunion, she shared more details about their split, stating that she simply felt unloved by her husband.
"When we moved away from Long Island, our relationship just wasn't enough. It was the little, the big, everything," she explained. "He's just not that person who compliments you and builds you up and makes you feel great. I've never walked out of a room and had him say, 'Oh my God, you look so beautiful.' I've never really even had Matt look me in the eye and tell me in a genuine way, 'I love you,' and I do think those things are important."
The Real Housewives of Orange County season 14 is expected to premiere on Bravo TV in August.
Photos Credit: Startraksphotos, Instagram