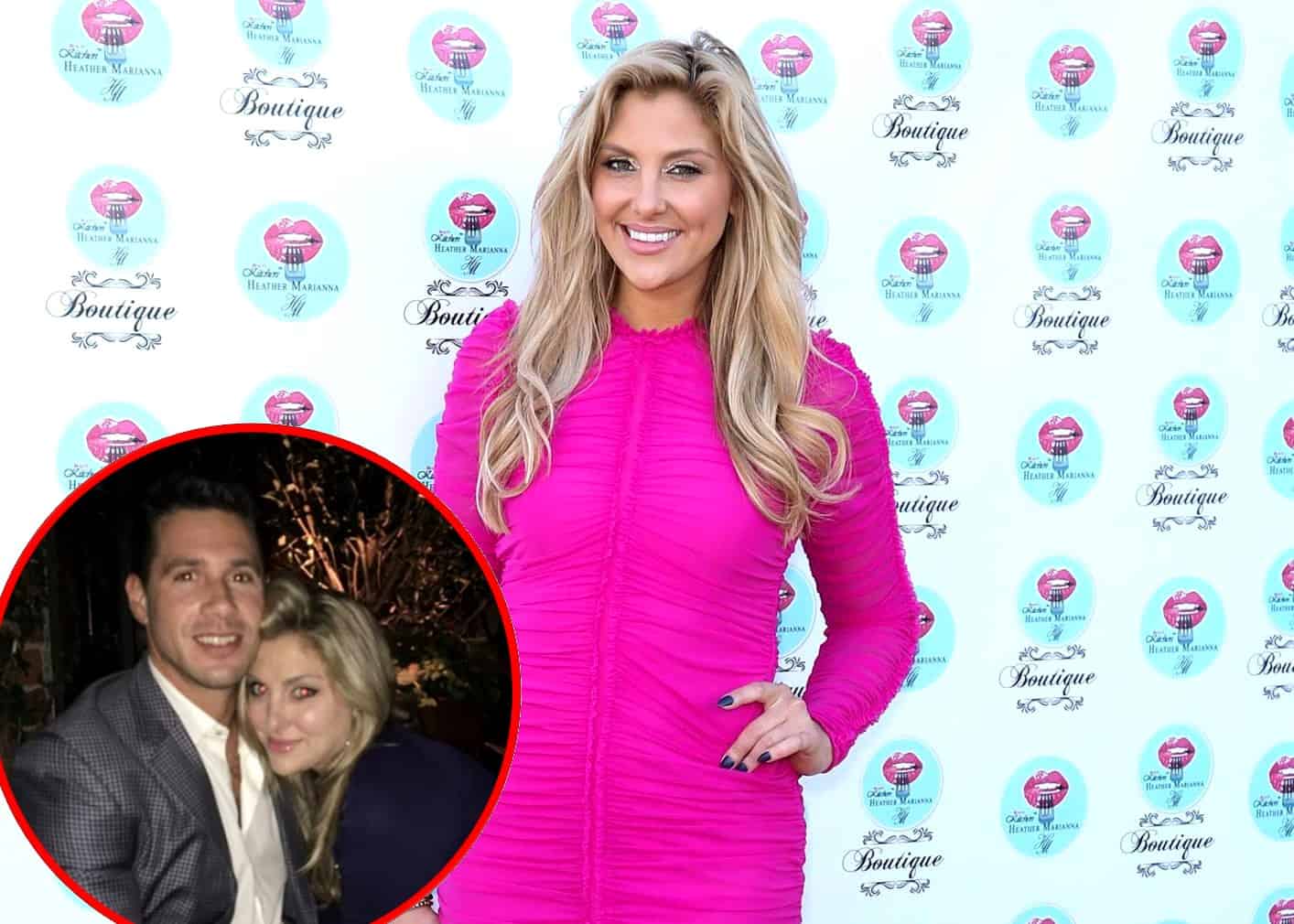 Gina Kirschenheiter and her estranged husband, Matt Kirschenheiter, appear to be back on.
Just over a year after the Real Housewives of Orange County star filed for divorce, the mother of three has sparked rumors of a potential reconciliation on Instagram by sharing a slideshow of photos of herself and Matt over the years, including their wedding photo. She told fans he is her "human."
"Happy birthday to the man who has held my hand for the last 14 years despite the ups and downs. Thanks for being the best father to our kids, and the best friend a girl could ask for," Gina wrote in the caption of her birthday tribute to Matt on Instagram.
"Wouldn't want to take on this crazy life with anyone else," she continued. "Like you said, 'I'm your person and you're mine.' Happy Birthday Matthew."
https://www.instagram.com/p/BylmEJtn7BT/
The reality star shared nine photos of herself and Matt in her Instagram post. One of the photos showed them posing together on a paddle board in their swimsuits, showing off their impressive physiques.
Another photo showed Gina and Matt getting cozy with one another during a dinner date.
Following Gina's post, her co-star, Vicki Gunvalson, commented and appeared to imply Gina and Matt have reconciled.
"So sweet and I'm so happy for you," she commented on the photos.
"[Love] u Vic," Gina replied.
During the RHOC season 13 reunion last year, Gina opened up about the reason behind her decision to file for divorce after seven years of marriage.
"When we moved away from Long Island, our relationship just wasn't enough. It was the little, the big, everything," she explained. "He's just not that person who compliments you and builds you up and makes you feel great. I've never walked out of a room and had him say, 'Oh my God, you look so beautiful.' I've never really even had Matt look me in the eye and tell me in a genuine way, 'I love you,' and I do think those things are important."
"I see him tell my daughter that and it makes me love him for that and I'm okay with that. That's what makes me know, he's a good person, a good father, but he's not meant to be my husband and that's it," Gina added.
The Real Housewives of Orange County season 14 is expected to premiere on Bravo TV in July or August.
Photos Credit: Startraksphotos, Instagram