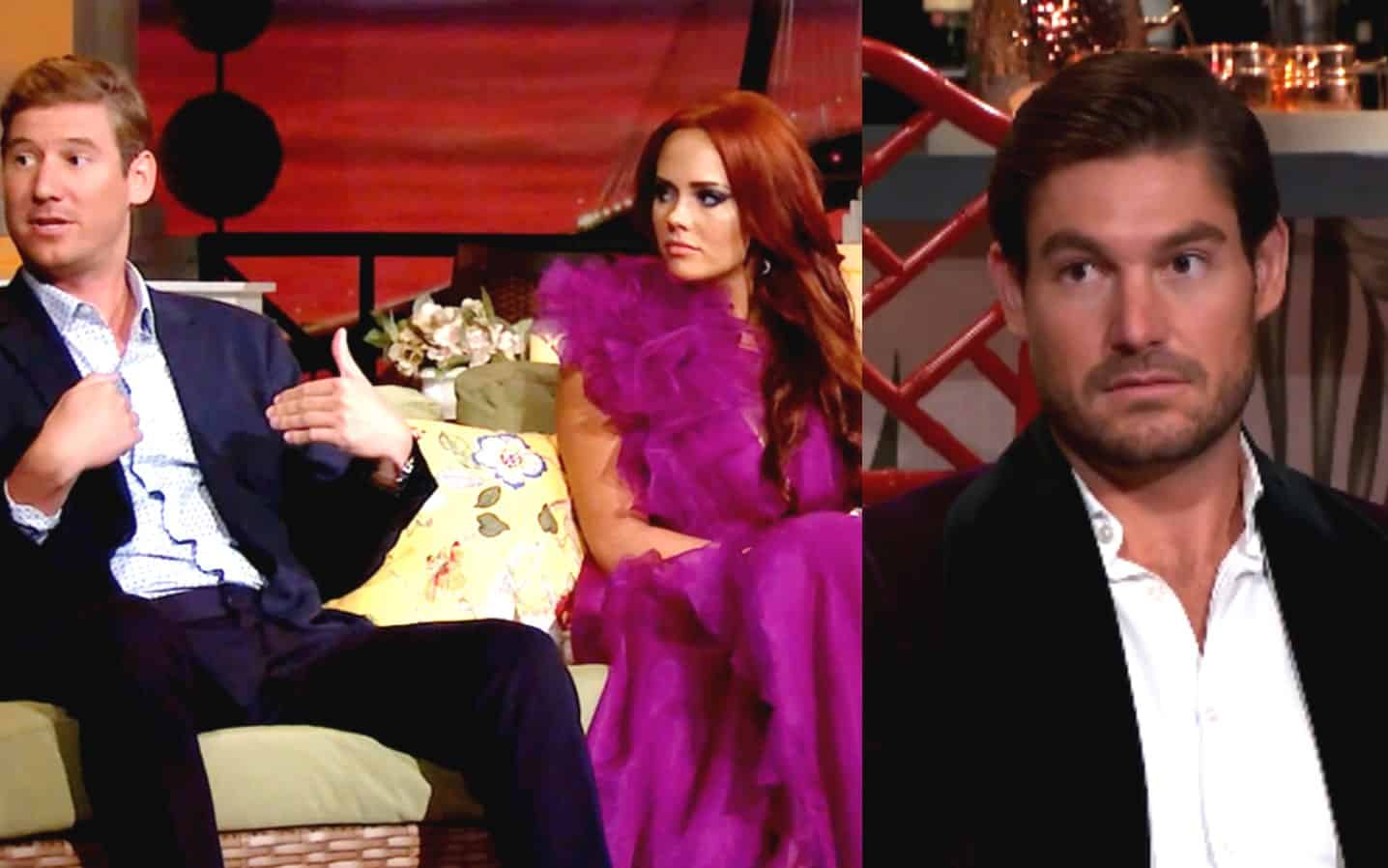 The Southern Charm season six reunion will cover a number of hot-button issues.
In addition to attacks on Kathryn Dennis' sobriety and Naomie Olindo's relationship with boyfriend Metul Shah, the cast of the Bravo TV reality series will be seen targeting Austen Kroll's on-and-off romance with Madison LeCroy, Shep Rose's mean behavior, and Craig Conover's alleged use of Adderall.
"Don't ever think for a f**king second that you're going to come after me and my sobriety… You better back the f**k up," Kathryn tells Austen in a clip shared by Entertainment Tonight on August 14.
"I wasn't going to say this but somebody there saw you drinking," Naomie says.
"Who? That's bullshit," Kathryn fires back.
After the cast deliberates on Kathryn's sobriety, host Andy Cohen reads a comment from a fan regarding Naomie's relationship with Metul.
"Metul doesn't eat bread or cupcakes? Is he that stingy with his affection? Maybe that's why Naomie is so prickly," the message read.
Right away, Craig gets up and offers his ex-girlfriend a Rice Krispie Treat.
When Andy brings up Austen and Madison's current relationship, Austen reveals they are "not together" before suggesting that their "friends with benefits" relationship still stands.
Later, when Andy brings up Shep's "white trash" comment to Madison and suggests he had to have known he would be labeled as an "elitist" for his statement, Shep says, "I just don't suffer fools gladly."
In an even more surprising moment, Craig was targeted with claims of drug use.
"Craig, you're just a crackhead, man," Austen tells him.
"Cameran, do you think he's addicted to Adderall?" Andy asks.
Elsewhere, Madison rehashes her issues with Danni Baird, who she claimed caught an STD from Shep.
"It was really, really humiliating and not true," Danni cries.
The first installment of the two-part Southern Charm season six reunion will air next Wednesday, August 21 at 9 p.m. on Bravo TV.