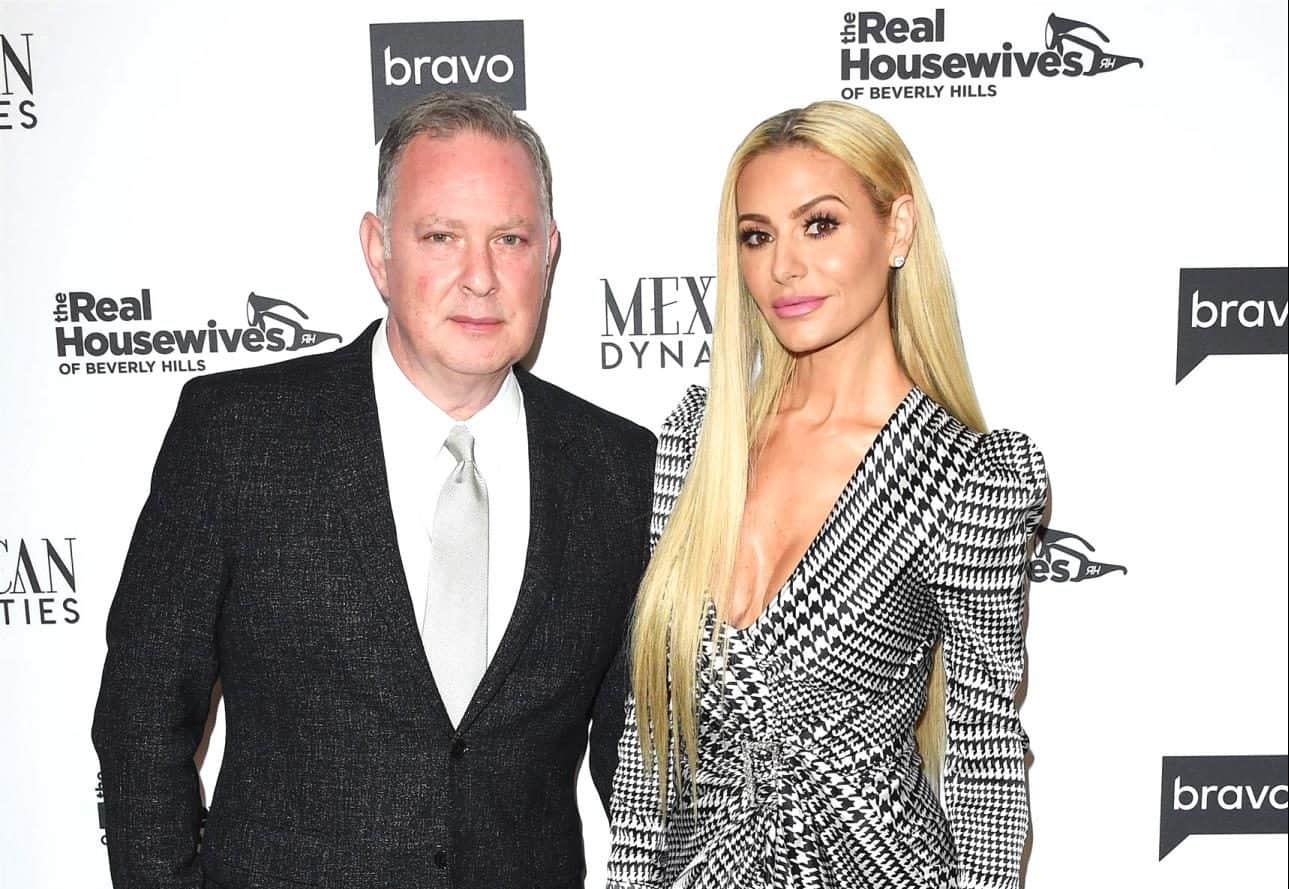 UPDATE: A source has informed Reality Blurb that this home is NOT being rented by Dorit and PK as it was actually purchased under a LLC that is being managed by Dorit. The original story is below.
Dorit Kemsley and her husband, Paul "PK" Kemsley, may have a new home, but according to a new report, they may not own it.
Following a report stating the Real Housewives of Beverly Hills star had purchased a $6.5 million farmhouse in Encino, California, a new report has revealed that Dorit and PK are actually renting the new space as they continue to face a number of legal issues.
On August 21, Radar Online told readers that the couple recently moved out of their former home in Beverly Hills and into a new home in The Valley, near where Dorit's costar, Kyle Richards, lives with her husband, Mauricio Umansky, and their family. However, while it was widely reported that Dorit bought the home, it was alleged on the August 19 episode of The Real Housewife of the Westside podcast that she and PK are reportedly only renting.
While Reality Blurb hasn't been able to verify this claim, the podcast host is claiming that the home Dorit and PK moved into has a "better location than Kyle Richards' house." It's reportedly owned by a wealthy Los Angeles resident who also owns three other homes in the area.
"You can probably hear traffic at Kyle's house," the podcast host said of Kyle and Mauricio's home, while also claiming that court records show the wealthy individual as the homeowner, and not the Kemsleys.
During the ninth season of the RHOBH, Dorit said she and PK could end up living near her costar.
"We are looking for a new home, which I'm really excited about I think I might find myself close to Kyle!" she exclaimed.
As Dorit and her family make their new house a home, she and PK are also preparing for their upcoming September 5 court date, during which a judge is expected to decide whether the funds in their frozen bank account should be released or given to the man suing PK for $1.2 million.
Photo Credit: Vince Flores/Startraksphoto.com