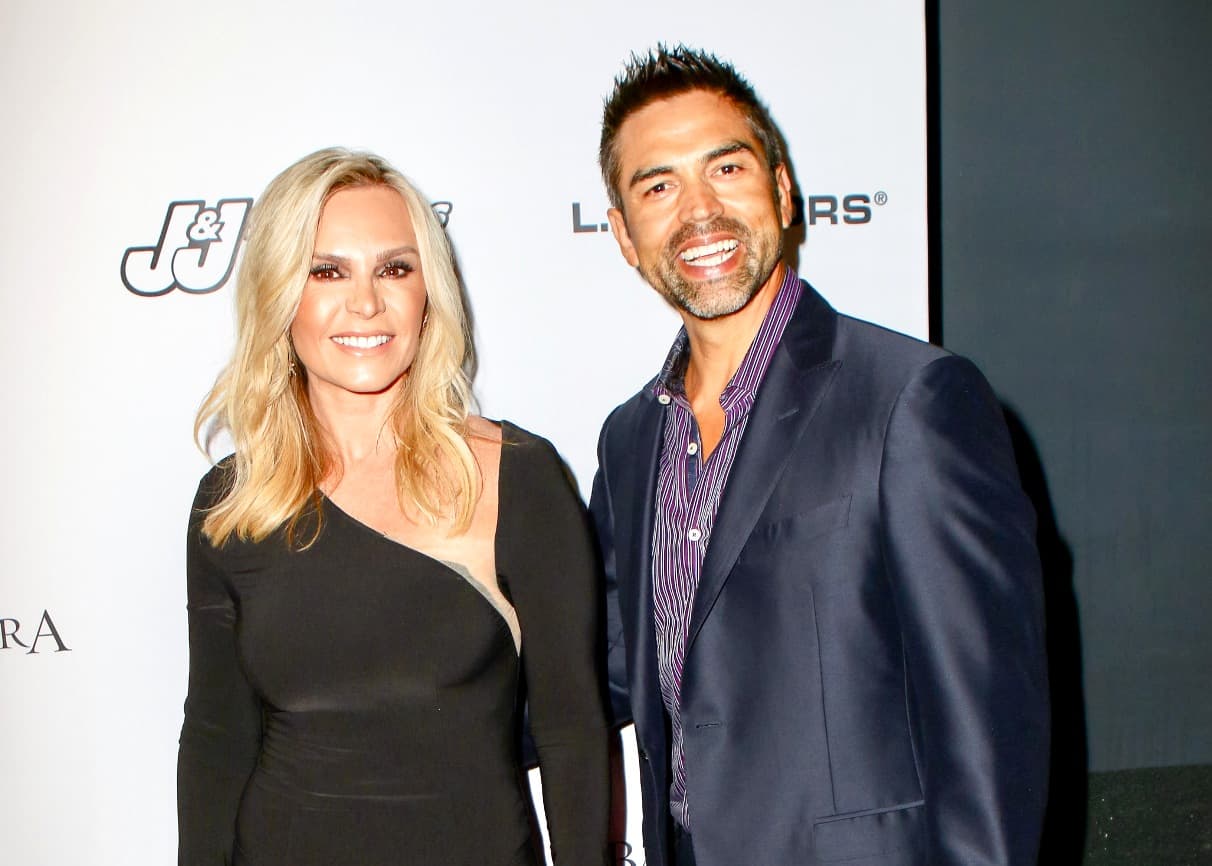 Tamra Judge's husband, Eddie Judge, is preparing for another heart surgery.
Following the 2018 confirmation of his atrial fibrillation, or AFib, diagnosis, the Real Housewives of Orange County star is headed for yet another heart procedure. He spoke about the procedure on Tuesday in honor of September's Atrial Fibrillation (AFib) Awareness Month.
During an interview with Pop Culture, Eddie, whose last ablation surgery was about a year ago, explained that he is now in need of an operation on his left atrial appendage, which he hopes will correct his irregular heartbeat.
"We still haven't set aside a date," Eddie said.
As he prepares for the upcoming surgery, Eddie has been slowly but surely building up his fitness routine and is now able to bike for 100 miles and run between six and 10 miles each day. That said, Eddie is very aware of the fact that he is simply not "invincible" at this stage of the game.
"I'm a little bit more vulnerable and a little bit afraid to go pushing myself like I used to," he admitted. "It's made me realize as a person I'm not invincible."
Throughout Eddie's health struggles, his RHOC wife has been at his side and acted as his "biggest supporter," even when it wasn't easy.
"We struggled a lot last year when I was going through it," Eddie recalled, giving a nod to his many surgeries. "I was very irritable and not fun to be around. Looking back, I might have been an a**hole."
While Eddie may not have always been pleasant, Tamra remained resilient and did her best not to let her husband see that she was quite afraid of what was happening with his heart.
"For the most part for me, I was afraid, and I was afraid to let him see me afraid," Tamra shared. "It was draining for me, but I wanted to keep an upbeat attitude to him, because I didn't want him to be worried about me as well."
The Real Housewives of Orange County season 14 airs Tuesdays at 9 p.m. on Bravo TV.
Photo Credit: Nancy Rivera/Bauergriffin.com/MEGA