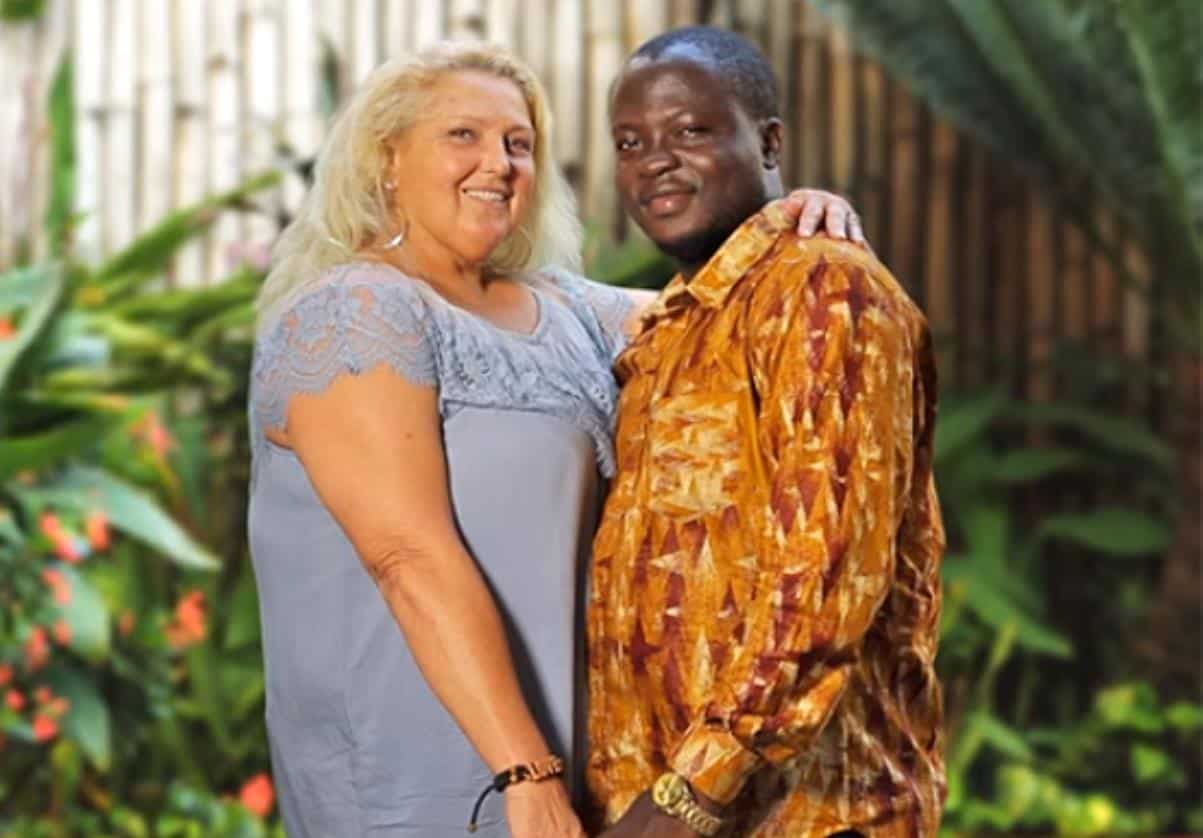 Angela Deem and Michael Ilesanmi have just been added to the season seven cast of 90 Day Fiancé.
After initially appearing on the second season of 90 Day Fiancé: Before the 90 Days in 2018 and the third season of the series earlier this year, the 54-year-old Georgia grandmother and her 30-year-old Nigerian fiancé are seen alongside the seven other couples of the series in a very dramatic trailer, which features Angela getting excited about Michael's then-impending trip to the U.S.
"Michael will be here soon on the K1 visa. So, I'm here to get me some Botox, baby!" Angela declares as she's seen bleeding from her forehead.
As fans of the long-running series well know, K1 visas are issued to the fiancé or fiancée of a U.S. citizen so that they are allowed to enter the country and marry their partner. However, if they fail to marry their partner within 90 days of their arrival, they are forced to return home to their native countries.
While Angela was quite excited about Michael's visit at an early moment of the trailer, things appeared to take a turn for the worse between them during an emotional phone call later on.
"Michael, do you still want to get married or no?" Angela asks as Michael is seen breaking down in tears.
Although the reason behind Angela's inquiry and Michael's tears wasn't revealed, Angela admits to the cameras in another scene that she and her fiancé are going through something "painful."
Angela and Michael temporarily called off their engagement last year after struggling with Michael's ongoing lies. Then, earlier this year, their relationship was confirmed to be back on. As they prepared for their upcoming wedding, the couple was seen discussing the possibility of having a child together with the help of Angela's daughter, Skyla, who Angela hoped would donate her eggs.
While Michael has yet to confirm his marriage to Angela, it appears he did have either a traditional wedding or an engagement party with Angela during her time in Nigeria. In Michael's Yoruba culture, it's common to have a traditional wedding and then a church wedding as well. What we can confirm is that Michael shared a series of photos of him and Angela having a celebration dressed in his native attire.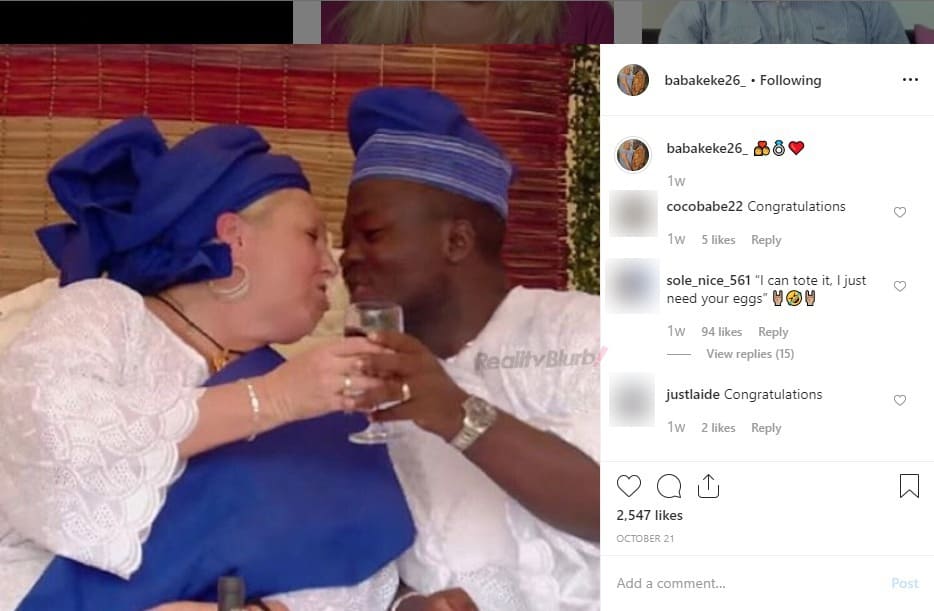 If this was a traditional wedding, it wouldn't be legally binding, meaning Michael and Angela would still need to tie the knot in America in order for him to get a green card.
https://www.instagram.com/p/B34NDpDn12m/
90 Day Fiancé season seven premieres on Sunday, November 3 at 8 p.m. on TLC.