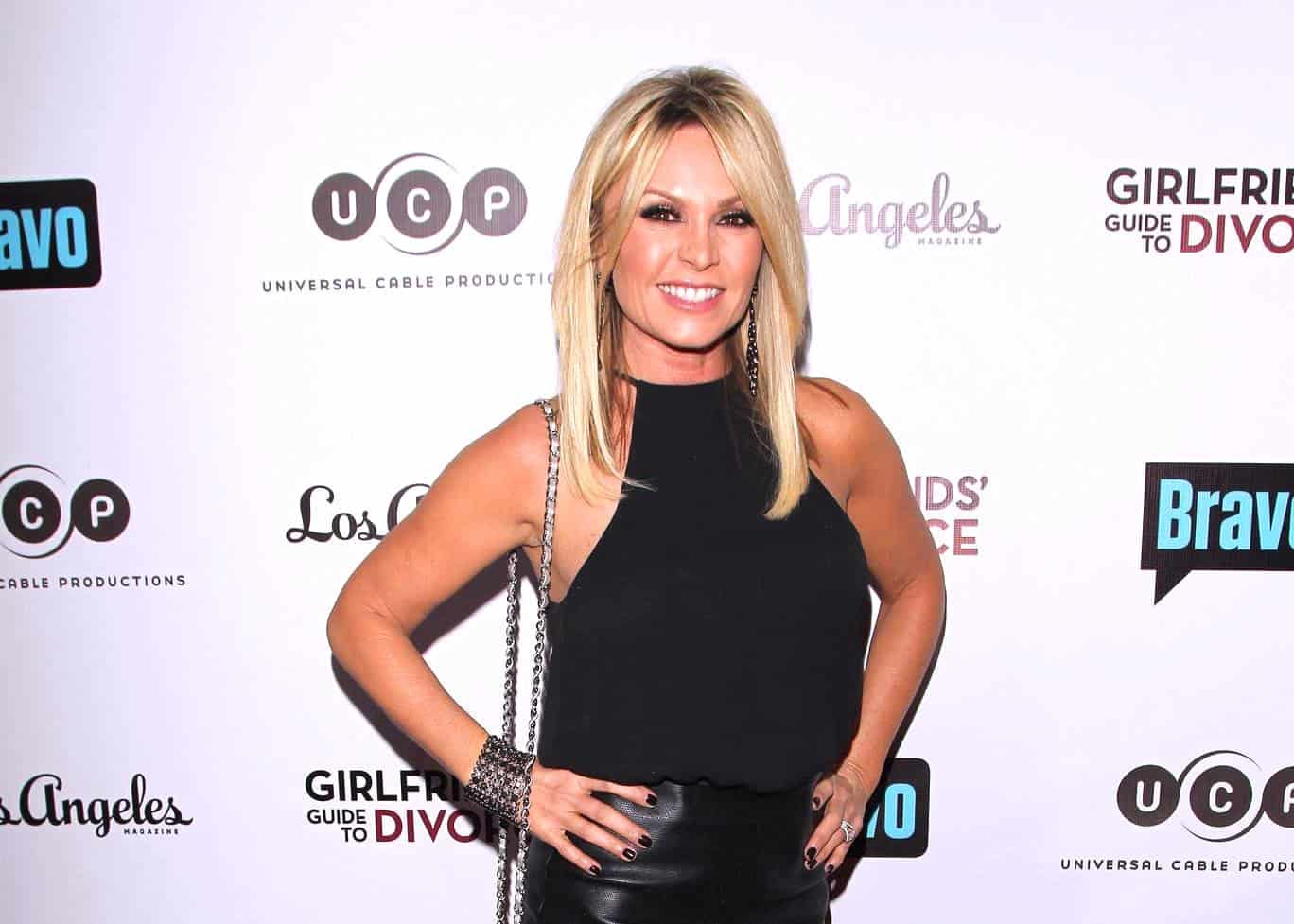 The Real Housewives of Orange County star Tamra Judge is suggesting editing is misleading fans to believe she's more calculated than she actually is.
Many viewers would likely agree that after watching the last couple episodes of this season's RHOC, Tamra's looking anything but innocent. From getting caught telling a lie about Braunwyn Windham-Burke to getting ratted out by Kelly Dodd for talking about Shannon Beador behind her back, Tamra's seemingly calculated behavior has come into question.
But according to Tamra, clever editing and a secret setup is to blame for her bad rap.
"YES I'M SICK OF GETTING THE F***ED EDIT THIS SEASON!!! YES, I WENT IN HOT!!! THERE WAS A REASON I THOUGHT SHANNON HAD SOMETHING TO DO WITH IT. BUT OF COURSE THEY DON'T SHOW THAT REASON!" Tamra wrote in her now deleted Instagram story this week. "NO I DID NOT SAY NASTY THINGS ABOUT SHANNON …IT WAS ALL A SET UP, CLEARLY WE'RE STILL BEST FRIENDS. YOU'LL FIND OUT WHO THE REAL SNAKE [IS] SOON!"
As fans can recall from season 14's most recent episode, Tamra confronted Shannon about potentially conspiring against her with Kelly while she was out of town with her husband. Tamra had received threatening texts from Kelly, leading her to believe that Shannon was behind it all. Shannon was then accused of being a puppet master even though many of the cast members think the exact same thing about Tamra. Getting confused yet?
This discussion came days after Kelly learned that Tamra was actually the one who mentioned the "train" rumor on camera, not Vicki Gunvalson, as Kelly had originally thought. This angered Kelly, as fans watched on the show, which led her to reveal to Shannon that Tamra had talked badly about her behind her back.
But based on Tamra's aforementioned Instagram Story, this game of telephone-gone-bad has some missing information, and there's a "real snake" of the group we don't know about yet. Perhaps that will be exposed at the recently filmed reunion.
New episodes of Real Housewives of Orange County air every Tuesday at 9 p.m. on Bravo TV.
Photo Credit: FayesVision/WENN/Alamy Stock Photo