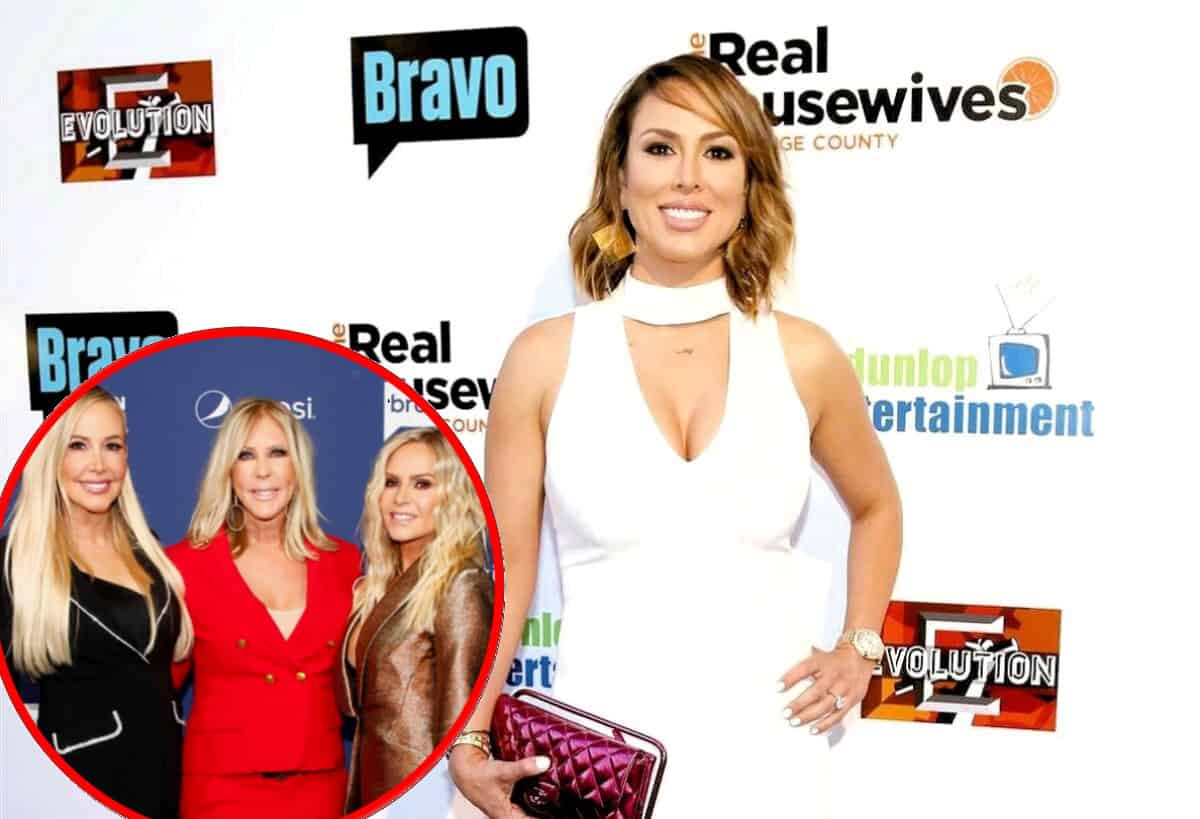 Kelly Dodd is firing back at recent statements made by her Real Housewives of Orange County co-star, Vicki Gunvalson.
After seeing on Twitter that Vicki had taken aim at her recent engagement to Rick Leventhal, Kelly fired back at the longtime Bravo TV star by suggesting the entire cast uses her for storylines on the show and demanding Vicki stop referencing her 13-year-old daughter, Jolie, in interviews.
"Seeing as almost all the girls on [The Real Housewives of Orange County] use ME for THEIR storyline I think I'm the last person who would need to get engaged for a 'storyline,'" Kelly explained in her tweet.
During an interview with Hollywood Life at BravoCon, Vicki suspected Kelly's engagement to Rick was staged for a storyline on the upcoming 15th season of RHOC. She also pointed out that Rick didn't seem to have met Kelly's daughter, which Kelly has since confirmed.
"Not everyone has that calculating mindset… [and] for the millionth time please stop constantly bringing up my daughter in your interviews," Kelly continued in her tweet, which came in reference to a Reality Blurb article shared earlier this week.
While Kelly doesn't want Vicki talking about her daughter in interviews, she discussed Jolie's relationship with Rick herself last Friday during an interview with Page Six. At the time, Kelly confirmed that while Jolie has spoken to Rick on FaceTime, she's never actually met him face-to-face.
"[Jolie] hasn't met Rick yet but she sees him on FaceTime," Kelly said. "So she's met him, but she hasn't properly met him."
Also during the interview, Kelly said that she wasn't planning to move to New York with her fiancé because she's planning to keep her daughter in school in Orange County.
"I wish I could [move to New York]," she said.
The Real Housewives of Orange County season 14 airs Tuesdays at 9 p.m. on Bravo TV.