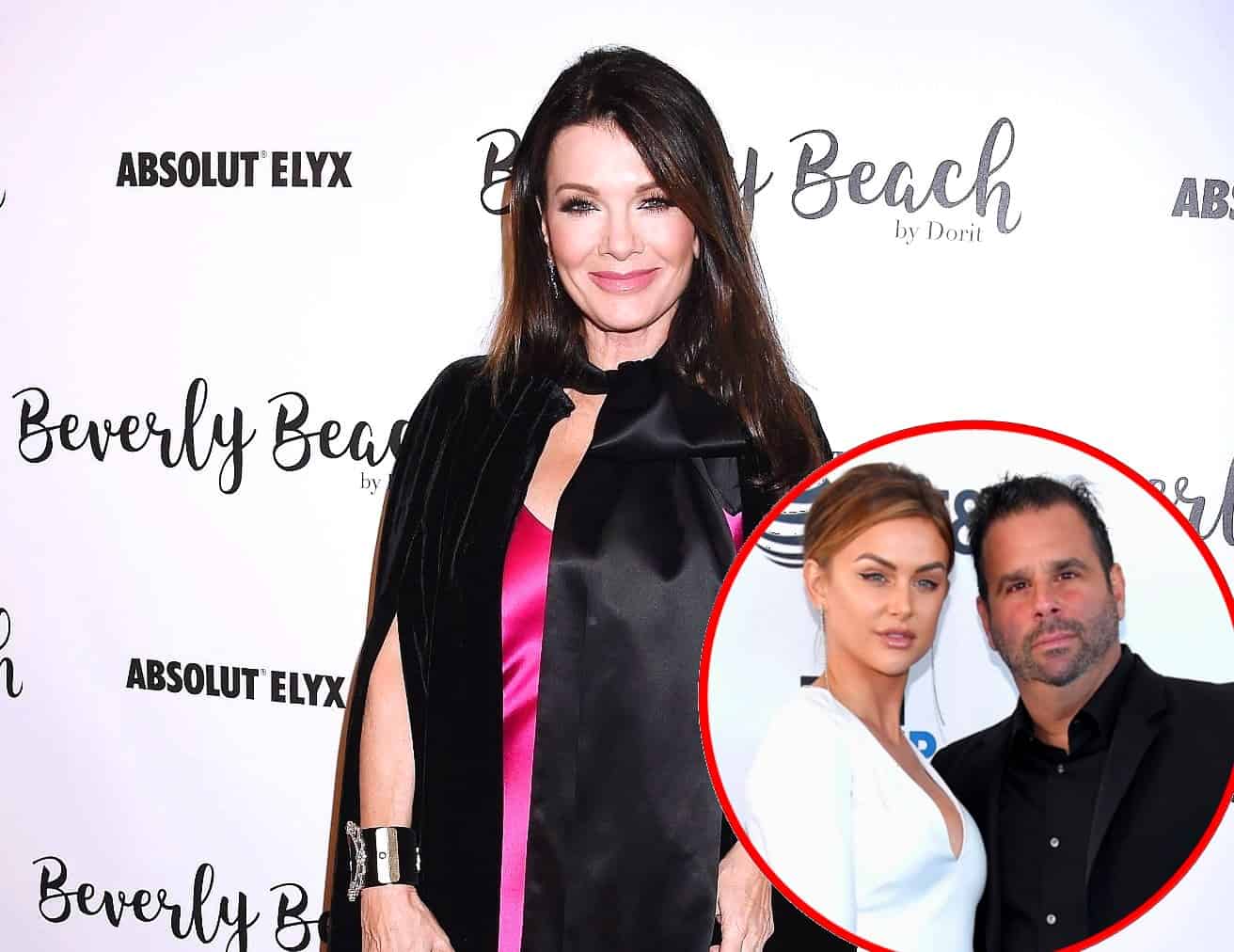 Lisa Vanderpump threw some shade at Bravo on Monday night while attending the Vanderpump Rules premiere party at Hyde Sunset Kitchen and Cocktails with her co-stars.
After Lala Kent's fiancé, Randall Emmett, gave a speech applauding the success of the reality series, the former Real Housewives of Beverly Hills cast member thanked Randall for being "generous and gracious" after he footed the bill for the event after Bravo reportedly failed to step up.
"I just really want to thank you for being so generous and gracious and doing what Bravo could have done but didn't. But thank you so much. You are an amazing individual," Lisa told Randall, adding that she's excited to see him at the upcoming Oscars.
According to TMZ, Lisa suggested that Bravo refused to foot the bill for Monday's event, leading Randall and his production company, Emmett Furla Films, as well as 310 Nutrition, to drop nearly $50,000 on a lavish party with tons of food and an open bar.
Lisa went on to look back on the past eight seasons she's filmed with her co-stars.
"It's really kind of incredible because it's our eighth season and this whole venture, it's like seven years since its inception and I would like to say I don't know where that time has gone but I actually do because we have 300 episodes that we look back on and really kind of enjoy these incredible moments," she shared.
During his own speech, Randall thanked those involved with Pump Rules for allowing him to join the hit series' eighth season.
"It means the world to me, honestly, Evolution, Lisa, Ken, and everybody at Bravo… you guys are rock stars," he said. "To have a show eight years, a lot of you don't understand… how hard it is to have success of this magnitude. So I hope you drink all the alcohol, eat all the food and get f**ked up tonight."
Randall then announced that because his soon-to-be-wife likes to "shock everybody," he hired Too Short to perform at the event.
https://www.instagram.com/p/B7Bq652leEH/
"She shocks me weekly and daily in my normal life. I wish she would stop. So we have a little surprise to give back to you guys tonight because you guys are f**king awesome," Randall explained to guests.
Then, before welcoming the rapper to the stage, Lala added, "I love that I get to take credit for everything Rand does because I'm his fiancée now. We have an icon in the house. I love and adore him. Well, his music, but him too. So give it up for my boy, Too Short."
UPDATE: A Bravo source tells TMZ that Bravo doesn't typically cover the costs of premiere parties, stating that the production companies usually pay for it. The source also adds that Lisa was simply making a joke.
Photos Credit: Jeffrey Mayer/MEGA, DFree/Shutterstock.com