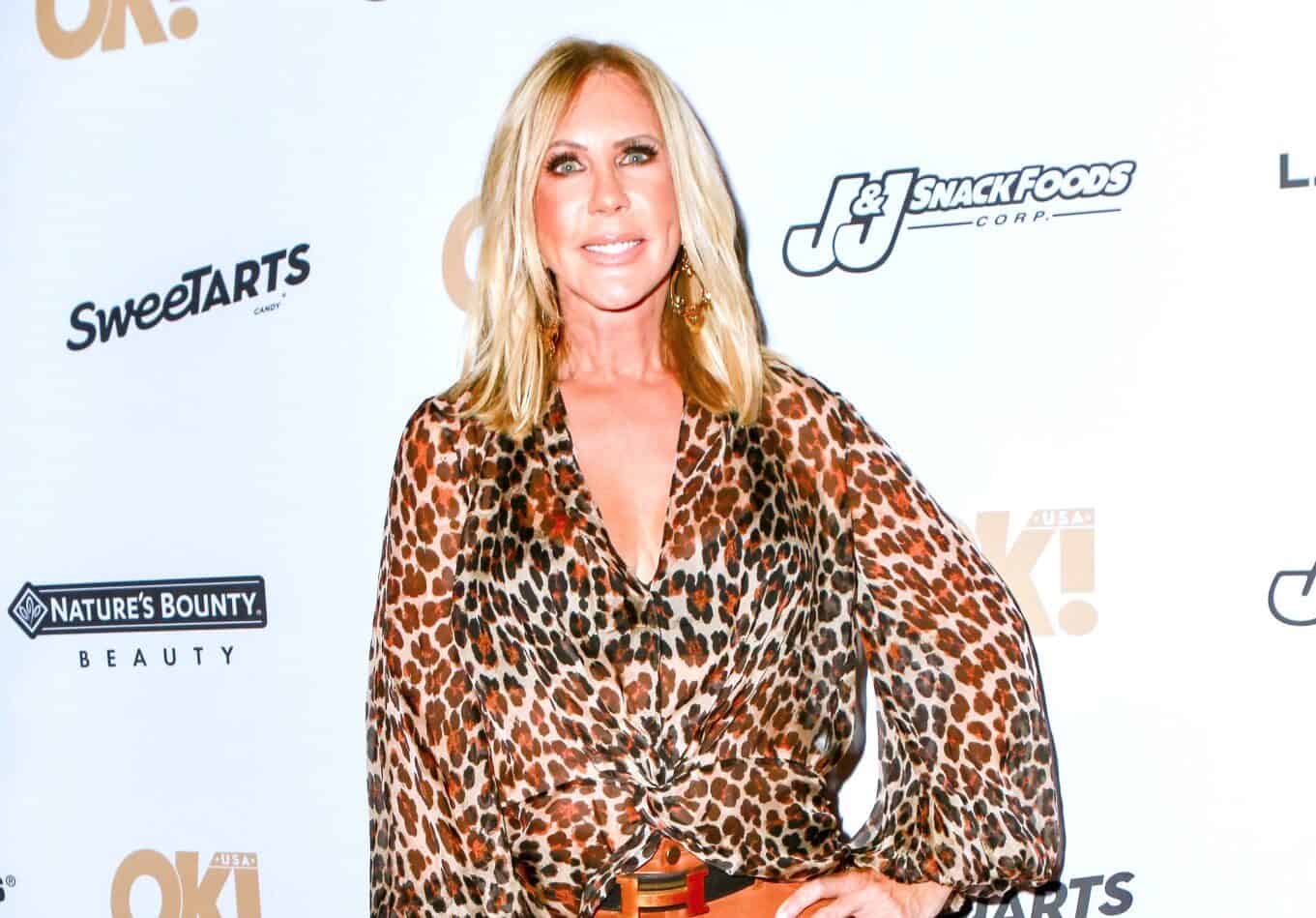 Real Housewives of Orange County star Vicki Gunvalson addresses rumors that she's planning on retiring from the show. Plus, is a family spinoff in her future?
From Tamra Judge denying rumors that she was fired to Bravo exec Andy Cohen teasing that there might be a major cast shake-up, rumors about what to expect in season 15 of RHOC have been running rampant in recent weeks! But one of the biggest cast members in question is longtime cast member Vicki, who has expressed she wouldn't want to come back to the show in the same "friend role" she had been demoted to in season 14. So, what's the deal — is she coming back?
"I have no idea what is going on," the O.G. of the O.C. dished to Champion Daily on January 22. "Nothing has been decided and any other reports being put out there to the contrary are false reporting and creating a false narrative."
As fans may have heard, Vicki teased in an Instagram comment this week that she was going into retirement "soon," leaving everybody wondering if she's talking about leaving the show for good. But according to the Bravo star, she was saying it in a vague sense.
"When I talked about retirement, I was referring to retiring years down the line," Vicki clarified to the outlet, adding that she was implying she was thinking about retiring with "my husband to be."
Vicki's fiancé, Steve Lodge, is a retired homicide detective so it wouldn't be that far-fetched to think she's toying with the idea of retiring along with him. But would that mean she was done sharing her life with cameras? Apparently not, based on one of Vicki's recent Instagram comments.
After a fan wrote in the comment section: "Maybe you should create a spin off about your family and business," Vicki didn't seem opposed to the idea.
"That's a great idea," she wrote before tagging both Andy and Bravo in her response.
While no announcements have been made regarding plans for a Vicki "family spinoff," it has been rumored in the past months that the Tres Amigas, which consists of Vicki, Tamra, and Shannon Beador, were thinking about having their own show in some capacity. However, no news of such a production has been released.
Photo Credit: Nancy Rivera/Bauergriffin.com/MEGA