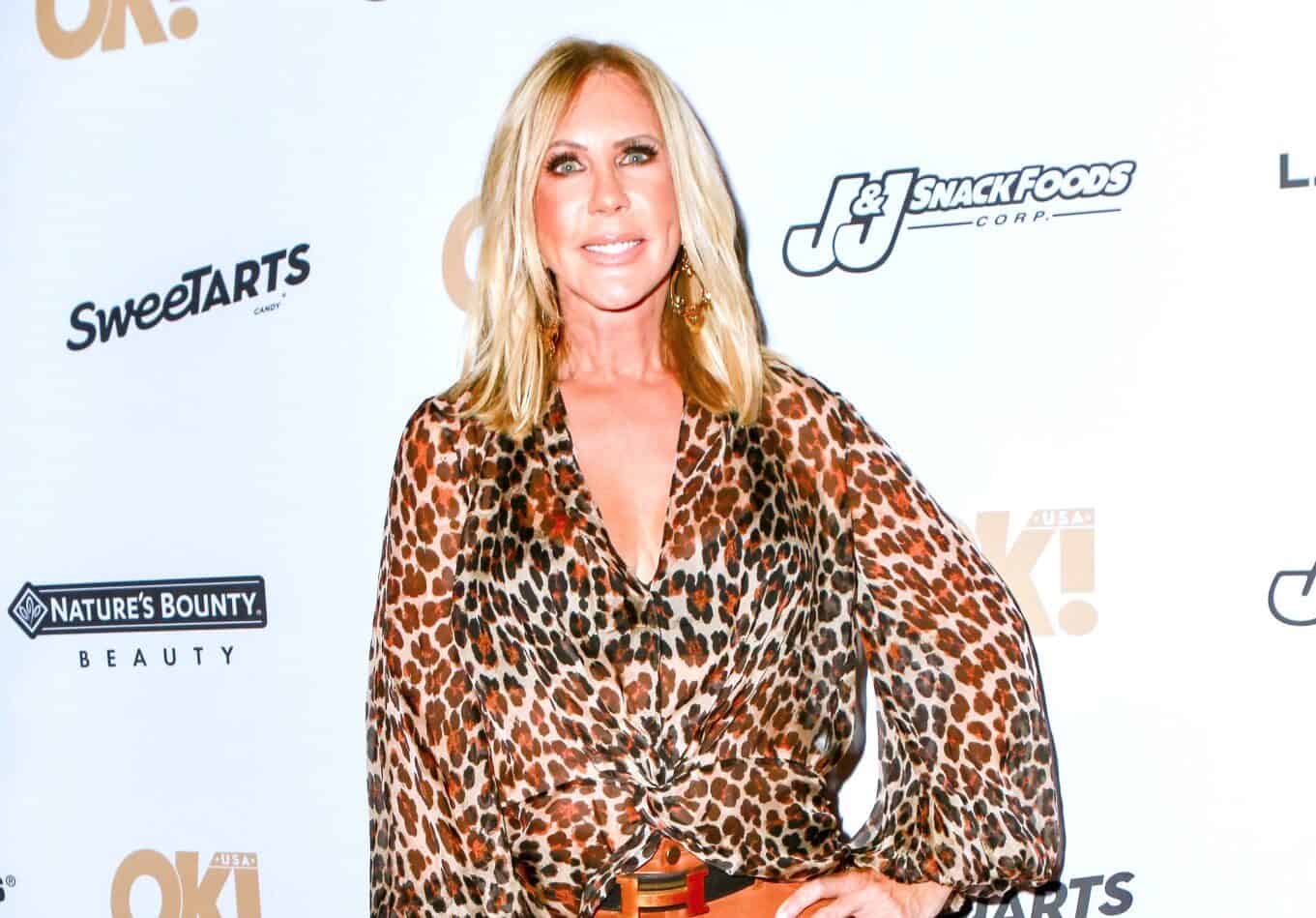 Vicki Gunvalson has one less thing to worry about after leaving her role on The Real Housewives of Orange County.
According to recently shared court documents, Vicki and her insurance company, Coto Insurance and Financial Services, have been dismissed from a case filed by 82-year-old Joan Lile in January of last year, in which she accused the former reality star of "preying" on her "confidence and trust."
On February 10, The Blast confirmed Joan had filed documents to dismiss the parties from her case, which suggested Vicki had committed a number of infractions, including "breach of contract, fraud and deceit, negligence, unfair business practices and intentional infliction of emotional distress."
According to Joan's case, she and her late husband Robert Lile purchased a long-term care insurance policy in 1996 that they believed would ensure that if one of them were to pass away, the other's future medical premiums would be covered. At the time, Joan claimed, Vicki allegedly promised her and her husband that their policy included a "Lifetime Waiver of All Premiums for a Surviving Spouse."
"This SWOP benefit was of utmost importance to the Liles because Robert Lile was significantly older than Joan Lile and wanted, above all else, to know that his wife would be protected financially upon his passing," read a portion of the lawsuit.
The lawsuit went on to allege that Vicki willfully misrepresented the policy to Joan and Robert for more than 20 years, "throughout which time," the case explained, "PLAINTIFF paid ever-increasing premiums yet was ultimately denied the specific benefit on which the purchase of the policy was predicated."
After Robert passed away in 2017, Joan was denied when she attempted to exercise the SWOP benefit, even though she was still being charged premiums for the policy.
At the time Joan's lawsuit was filed against Vicki and Coto Insurance and Financial Serves, her attorney released a statement.
"The claims alleged against Gunvalson are completely false. Gunvalson has always acted professionally and with the utmost truthfulness and integrity in every transaction that she acted as an insurance agent for her clients. She has never engaged in any fraudulent conduct nor misrepresented any terms of any policy. She vehemently denies the false allegations made against her in the lawsuit by Mrs. Lile. The claims made against Gunvalson are completely false and lack any merit whatsoever," the statement read.
As RHOC fans will recall, Vicki was confronted with Joan's lawsuit against her by Kelly Dodd during season 14 and insisted she was not a con woman. Instead, Vicki claimed, very loudly, that it was she who was conned.
While Vicki filed a defamation lawsuit against Bravo, her producers, and Kelly before the episode aired in hopes of having the footage removed, she ultimately dropped her case.
Photo Credit: MEGA