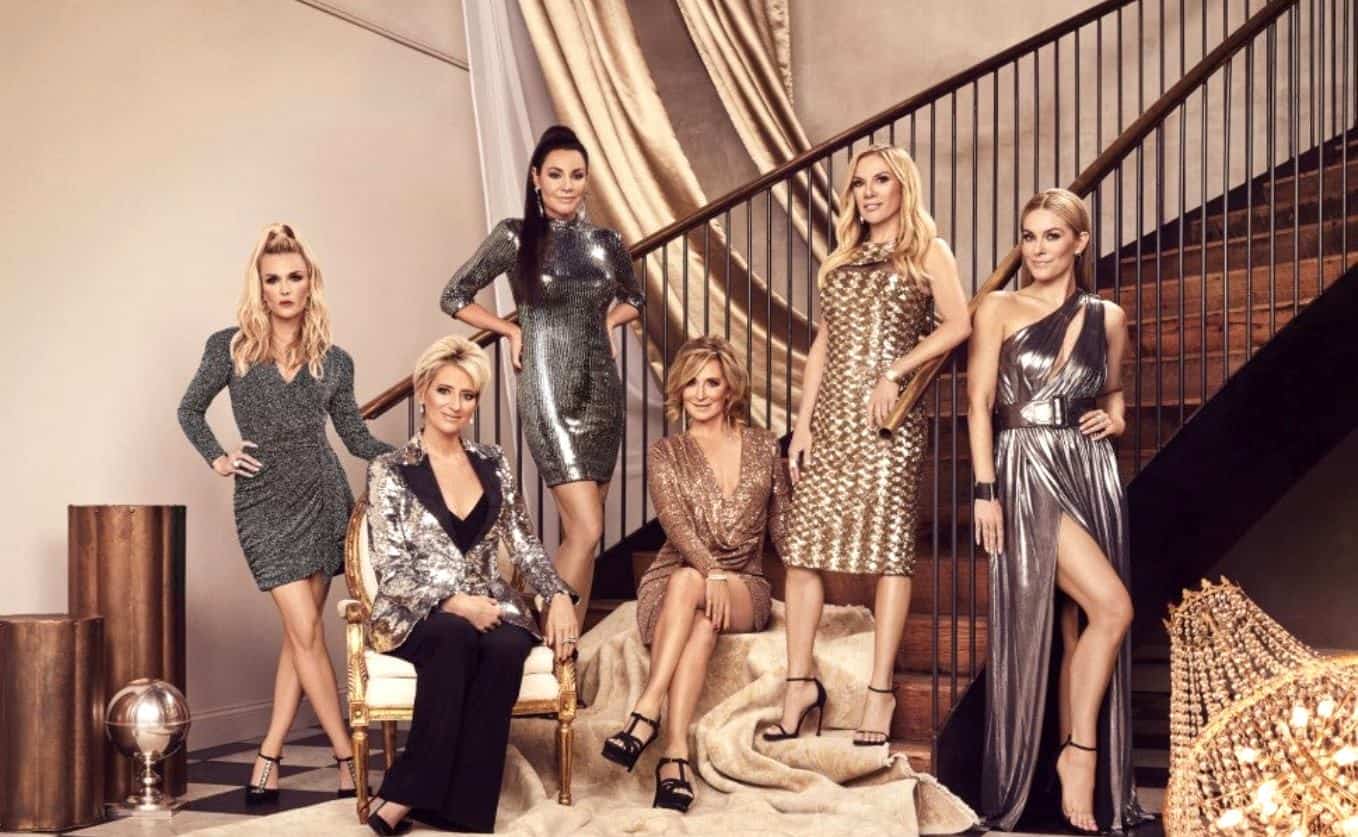 The Real Housewives of New York City cast may have been without Bethenny Frankel during filming on season 12, but judging by the just-released trailer, they were certainly not without drama.
After being joined by new cast member Leah McSweeney last August, the returning members of the show, including Ramona Singer, Luann de Lesseps, Sonja Morgan, Dorinda Medley, and Tinsley Mortimer, embarked on what appears to have been a very emotional, eventful, and exciting several months of filming.
When the trailer for the new episodes, which was shared by Entertainment Tonight, begins, fans see the ladies enjoying a series of over-the-top parties and vacations with one another as Leah chats with Luann about the "crazy" cast.
"You guys are hot f**king messes!" Leah declares.
As the trailer continues, Dorinda opens up about emotions she's kept secret as Luann sips on vodka.
"Oh, it tastes so good," Luann later tells cameras.
As Dorinda battles past demons, she's seen feuding with a number of her co-stars, including Ramona, who she slams as a "coward," newbie Leah, and Luann, who tells her she's a "sick human being."
Despite the feuds, Ramona insists she's trying to help Dorinda through her hardships.
"We want to help you! Don't you understand? There's a problem here and you're not getting it!" she tells her during a trip to Mexico.
"There's nothing to help me about," Dorinda replies.
After Tinsley's reunion with Scott is confirmed, Luann suggests Tinsley should "get over this hump." However, according to Tinsley, she's focused on her future with Scott, who proposed in November, and ready to uproot her life in the Big Apple in lieu of a new life in the Windy City with her fiancé.
"I'm moving to Chicago, so there's no f**king hump," Tinsley explains.
At the end of the preview clip, viewers see more of the show's new addition.
"We have a new girlfriend who is lovely… Leah. I think she's a classy girl… kind of rough around the edges," Sonja explains.
Meanwhile, Leah is seen rubbing her breasts on the back of a man's head and making out with Tinsley before falling over with her longtime friend.
The Real Housewives of New York City season 12 premieres Thursday, April 2 at 9 p.m. on Bravo.