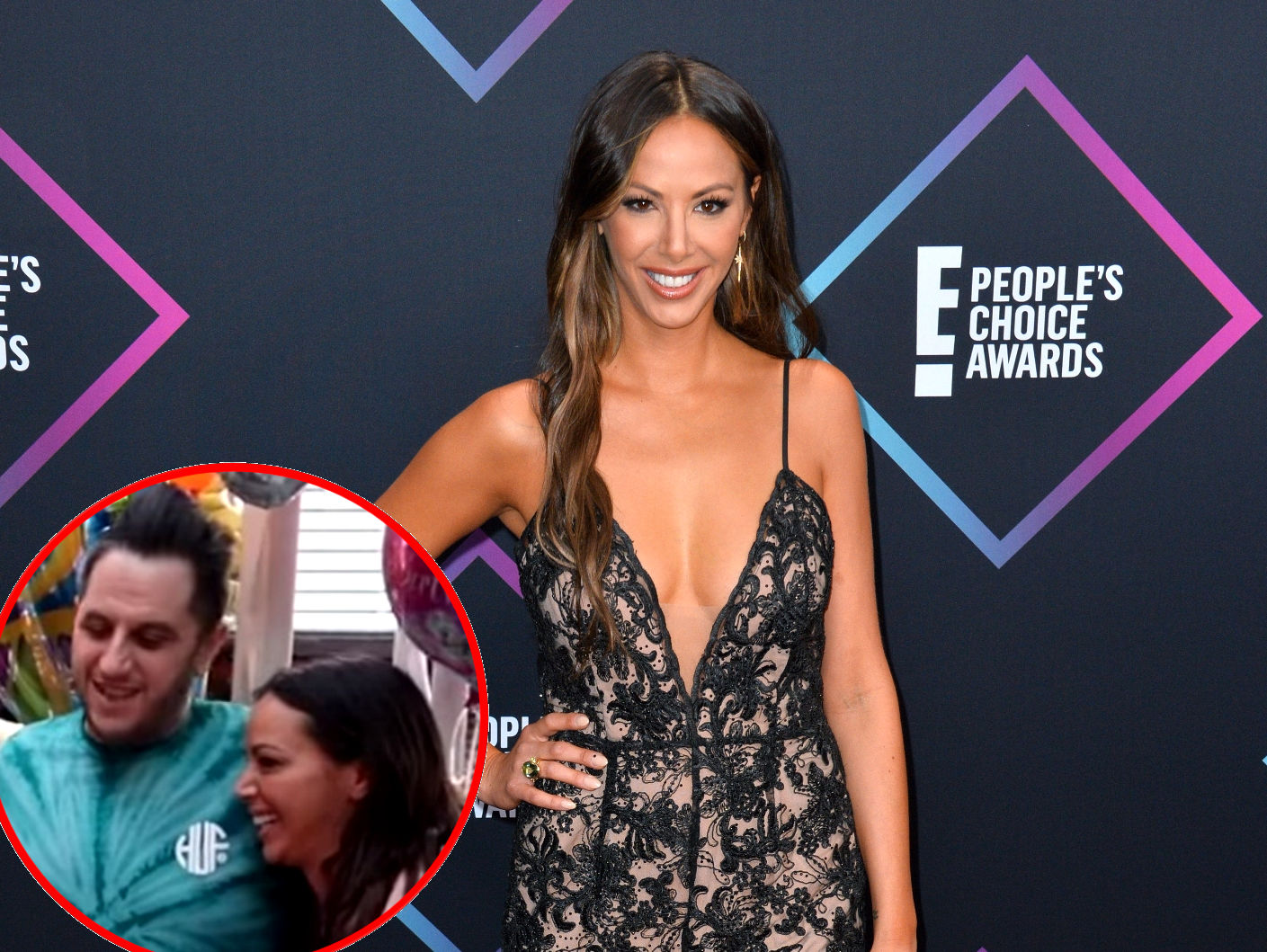 Living in self-isolation and re-living your past trauma on screen? Not so easy for Vanderpump Rules star Kristen Doute as she shared what recent actions of hers she's not proud of and also dished on her new beau.
In a new interview, Kristen touched on her drama with Stassi Schroeder and Katie Maloney (collectively known as the "Witches of WeHo") as fans have seen the dissolution of the three former besties this season in a more serious way. Amid Kristen's traumatic breakup from former boyfriend Brian Carter, Stassi and Katie have pulled away after feeling like they've been overextended emotionally.
Kristen and Stassi also recently got into it on Twitter after last week's episode and Pump Rules After Show, when Kristen slammed Stassi's work ethic and said that no one would care about her podcast after Stassi turns 40… something Kristen now says she's not proud of.
"I rewatched it, and I wasn't proud of the way I spoke about her work ethic, because I definitely did not mean that," Kristen admitted to Entertainment Tonight. "I felt the need — and I told her in a text — to publicly go on social media and clarify and correct that I do not feel that way about Stassi's work ethic. I think that she's built an amazing brand for herself. She is such a hard worker and because, at that point, we filmed that after-show a month and a half ago. I was watching the show and seeing the things that are being said about me and it lit a fire under my a**, and I reacted rather than try to stay in the moment."
"I'm not proud of seeing my own actions," she continued. "Emotions run high and logic runs low at times, rewatching all of this craziness."
Kristen would have had another shot to hash out the drama with Stassi and Katie at the season eight reunion for Vanderpump Rules, but due to the ongoing lockdown, the shoot has been delayed. Kristen predicts the drama will most likely be explosive, considering everyone having time to re-live their drama through the show and consider their emotions.
"I have a opinion about things that I have seen, and not just in regards to Katie, Stassi and I, but a lot of the stuff with Carter," she said. "In hindsight, I wish I had taken a step back from Carter sooner, and that him and I could've worked it out sooner than we did, and didn't drag it out for both of us, even though … inevitably, we were going to be completely, permanently broken up."
Although Kristen isn't seriously dating anyone at the moment, she does have a "quarantine bae" — aka her new beau Alex Menache. Although she was caught on camera smooching him on Scheana Shay's vlog of her own surprise birthday party, she's still trying to keep things low-key.
"We are having a really great time, he is a great guy, taking it slow, just having fun," she said. "Maybe [one day during quarantine] I'm going to be, like, 'I've had enough. Here he is.'"
Photos Credit: Featureflash Photo Agency/Shutterstock.com, Youtube