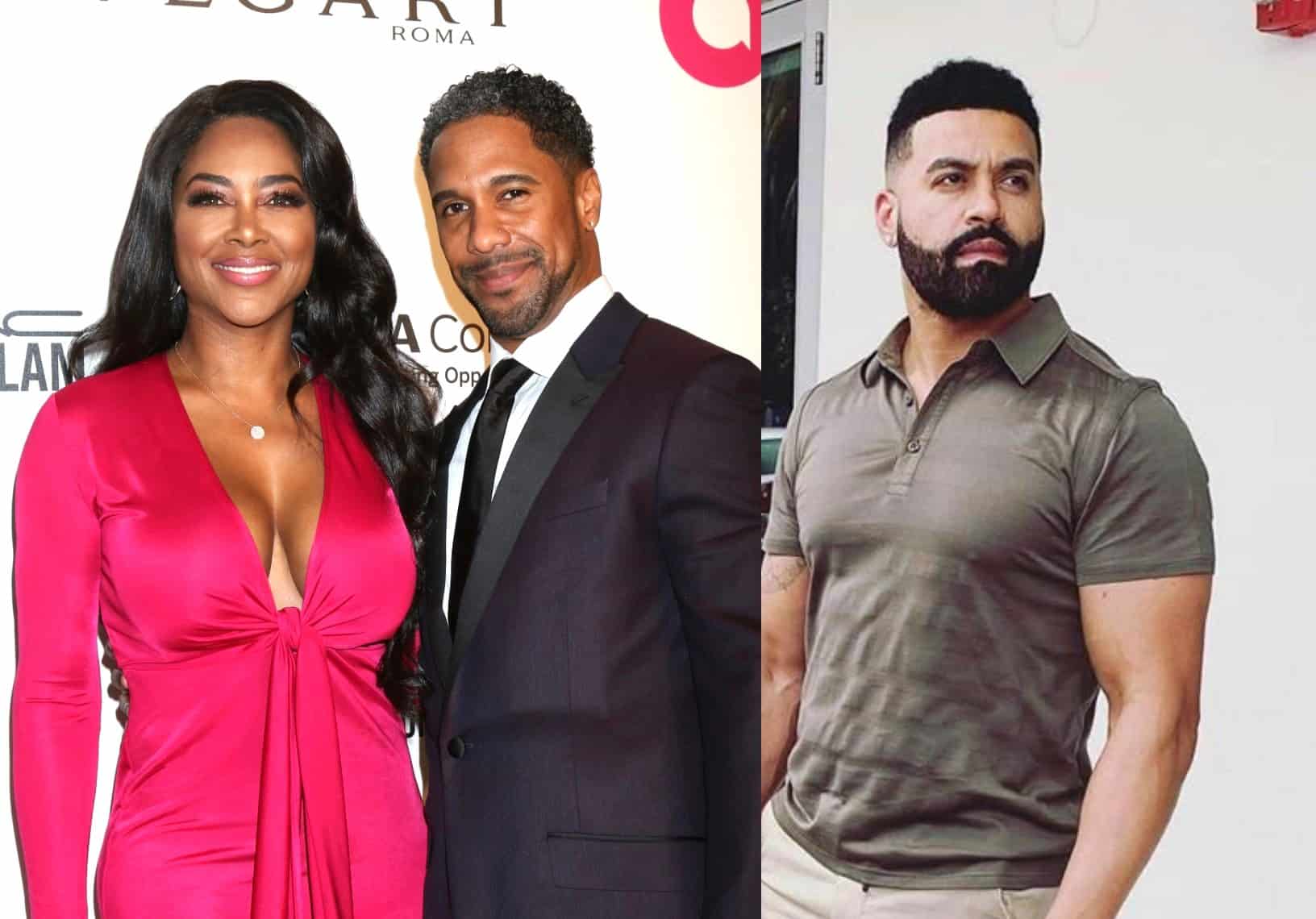 The Real Housewives of Atlanta star Kenya Moore is reacting to the shocking comments Apollo Nida recently made about her estranged husband Marc Daly.
During an appearance on Sunday night's episode of Watch What Happens Live, the RHOA star first dished on where she stands with Marc, admitting that while they're not quarantined together (Marc was in New York City when everything first went down and is now trying to save his SoCo restaurant), their relationship has taken a turn for the better.
"We're actually getting along better than we've gotten along probably shortly after we got married," she said. "It's just been no arguments, no real fights or disagreements. He's been really sweet and caring and thoughtful, it's like, 'Wow — this is the man I married.'"
Andy then asked Kenya what she thought about Apollo Nida, the ex-husband of her former co-star Phaedra Parks, recently slamming Marc as "a d—khead, demeaning, and a chump" due to the way he treated Kenya on the show.
Kenya laughed at the question and rolled her eyes, replying simply, "I guess he's calling it as he sees it."
During an interview with the StraightFromTheA blog last week, Apollo had the following to say about Marc: "I don't like that guy, man. He's a real d**k. He's a d**khead… Oh sorry, excuse my language. He's a d**k.  I'm sorry. I don't care, man. He's demeaning. He's like a chump, man. I might slap the sh*t out of him. Like for real, he's not cool, man."
Kenya also revealed in last week's episode the stunning and somewhat odd news that she is "not allowed" to see or speak with Marc's parents. The information left many viewers concerned, causing Andy Cohen to dig into what was truly going on.
"I just think whatever happens in that relationship is between them," she explained. "I get answers but the answers that I get don't make any sense."
Kenya explained how his parents came to her baby shower and they were "in communication" at that time, but likened the situation to Marc not being able to just call her estranged mother. In other words, she implied that Marc's relationship with his parents is a fraught one, and the drama therein thus inhibits him connecting his parents with anyone else.
When asked if Marc's clothes were "still in the closet," Kenya explained that yes, they were, as Marc comes to visit (presumably to see daughter Brooklyn). But she also dropped some revealing information about the status of their relationship.
"I did start to box them up and then in his true fashion he was like, 'I don't wanna break up, I wanna work on our marriage,'" she said.
Kenya revealed that they are currently working on their marriage, but that she would have to see a significant change in Marc for things to work out.
"I think that when you're married you have to try everything to stay together and if you exhaust everything, then you will have your answer at the end of the day," she stated. "So, right now, yeah, if he is going to be a changed person, yes. If he is going to be the Marc that you've seen — no."
Photos Credit: Kathy Hutchins/Shutterstock.com, Instagram