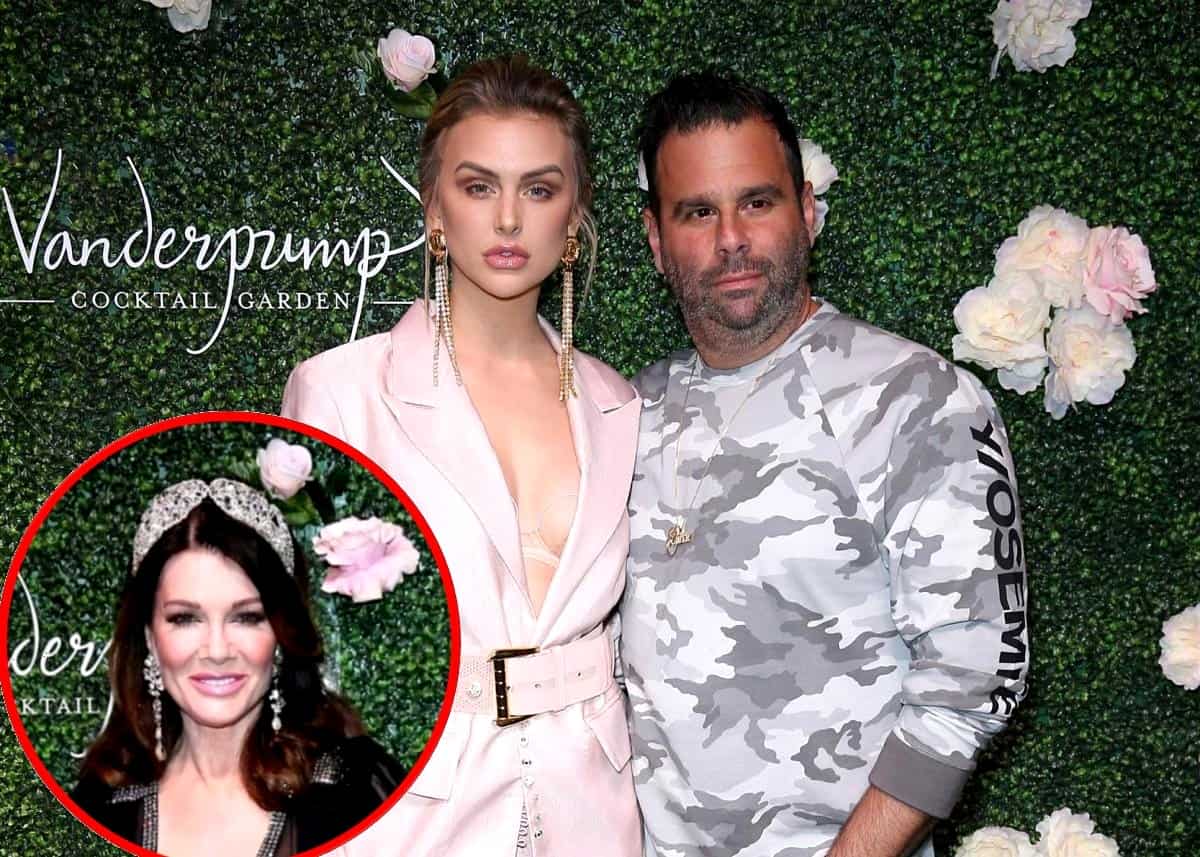 Lala Kent's fiancé, Randall Emmett, isn't willing to discuss just anything on their podcast, Give Them Lala… with Randall.
During a new interview, the Vanderpump Rules cast member and her movie producer fiancé addressed their thoughts on off-limit topics before explaining how they work together on films, weighing in on Lala's thoughts about joining the cast of The Real Housewives of Beverly Hills and addressing Lisa Vanderpump's potential return to the show.
"As far as questions that come my way, I will talk about anything and everything. I'm pretty much an open book. I think he has a little bit of a different view on certain questions," Lala admitted to PEOPLE Now.
"I just don't comment on the 50 Cent thing other than I wish him the best and that's it. It's kind of behind me. Other than that, I'm pretty open," Randall explained, giving a nod to his messy feud with the rapper last year (and again earlier this year).
While Lala and Randall, a top producer in Hollywood, have teamed up on a number of occasions in the past on movies such as The Row, Trauma Center, 10 Minutes Gone, and the upcoming Axis Sally. That said, Lala is no shoo-in when it comes to landing roles in films Randall is producing.
"There are some times where I read and Randall's like, 'You know, it's not a great fit,' and I can't take it personally," Lala said. "When we're talking movies, the relationship is put on the back burner and it's all about the business."
"It's always the creative business first," he explained. "On a business level, she's a really good actor and she earns what she does and I make her go up with the director and read and do all that and there have been movies that she didn't end up doing."
In another portion of the interview, Lala said she'd love to join the RHOBH cast.
"I think it would be so much fun," Lala admitted. "I've always loved Real Housewives of Beverly Hills. I think it's epic. So, to be a part of something like that and having [a] Vanderpump Rules starter kit as my training. Yeah, that'd be epic."
Although Randall joked that he thought Lala would be done with reality television once Pump Rules wrapped, she suggested that would not be the case, at least not if she was offered a role on RHOBH.
Lala then said that she hopes Lisa will eventually return to the show, even though she has no such plans at the moment.
"I hope she does. She says no but I'm really hoping she has a change of heart. She offers so much depth to that show, which I love. I love watching her fight for the animals. I think every reality TV show needs some sort of positive platform and Lisa Vanderpump brings that," Lala added.
Photos Credit: Startraksphoto