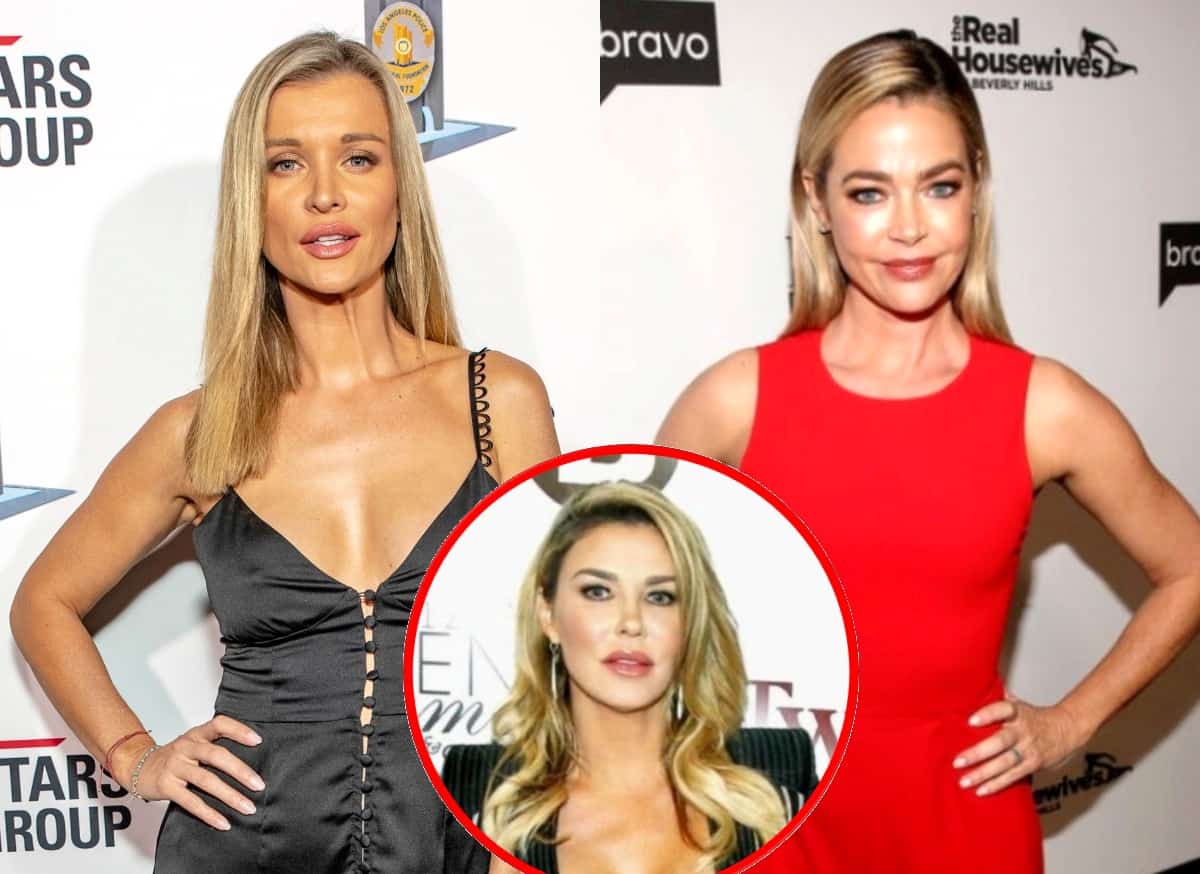 Joanna Krupa recently confirmed she and Denise Richards spoke about the drama Denise is currently facing with Brandi Glanville amid the 10th season of The Real Housewives of Beverly Hills.
After she and Denise were spotted out together in Los Angeles following rumors of hookups between Denise and Brandi, the former Real Housewives of Miami cast member addressed their friendship and their chat before revealing if she's in touch with Andy Cohen and weighing in on a potential role on RHOBH.
"I adore Denise Richards. She's a friend of mine. We met a few years ago," Joanna revealed during a chat with Bravo's The Daily Dish.
As RHOBH fans will recall, rumors claiming Denise may be considering legal action against Brandi began swirling when she stepped out with Joanna in January because Joanna had filed a defamation lawsuit against Brandi in 2015 due to disparaging comments Brandi made about her during an episode of Watch What Happens Live.
When asked if she had talked to Denise about what was alleged, Joanna confirmed they spoke but suggested she wasn't legally allowed to say anything about the details of their conversation.
"I spoke to Denise and it's a subject I can't talk about because of certain situations. But, you know, I… her and I talk about different things and it's unfortunate that she's going through something. But yeah, that's all I can say," Joanna noted.
Also during the interview, Joanna opened up about her latest communication with Andy.
"There was a few times where we sent messages on Twitter. We don't talk on a regular basis but anytime we do exchange messages on Twitter, he's the sweetest," she gushed. "He's accomplished so much success. And congratulations to him on his little baby. It's amazing what seven years can do."
Joanna then said that while her husband, Douglas Nunes, isn't a fan of reality television, she'd "never say never" to a potential role alongside Denise on RHOBH.
The Real Housewives of Beverly Hills season 10 airs Wednesdays at 8 p.m. on Bravo.
Photos Credit: Eugene Powers/Shutterstock.com, Vince Flores/startraksphoto.com, Milla Cochran/startraksphoto.com