Mohamed Hadid's former fiancée, Shiva Safai, has just gotten engaged.
After spending months apart due to the coronavirus pandemic, Shiva, who was previously seen alongside Mohamed on The Real Housewives of Beverly Hills, announced to her fans and followers on Instagram that absence certainly made the heart grow fonder for her and her boyfriend Niels Houweling, who are newly engaged.
"Beginning of forever," Shiva wrote in her August 3 announcement on Instagram. "As most of you already knew, Niels and I were separated due to COVID-19. He went back home to Holland, and during that time we both realized that we never wanted to be apart from each other ever again! So, he went to [Gassan Diamonds] and picked out the ring of my dreams! (I've had this on my mood board forever!) Thank you for creating this video so we can relive it over and over again. I love you [Niels]."
Prior to Shiva's announcement, Niels shared a sweet photo of the two of them together in Europe. He told his followers that Shiva is the "future Mrs. Houweling."
He also shared a photo of her engagement ring on his Instagram Stories as they enjoyed a meal together.
"Last night before we go and celebrate our engagement," he wrote in the caption of his post.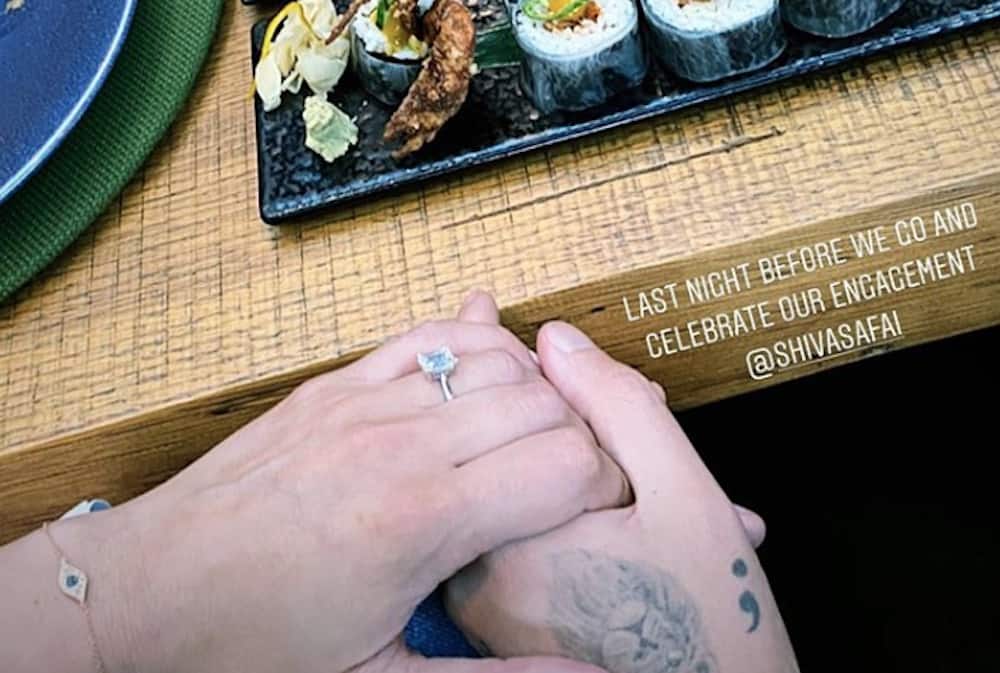 Shiva, 39, first confirmed she was dating Niels, 27, in November of last year.
As fans will recall, Shiva and Mohamed appeared to call off their engagement in early 2019 after he admitted to cheating on her with model Miranda "Vee" Vasquez. However, according to a TMZ report late last year, it was actually the fact that Mohamed did not want to have any more children that ultimately led to their breakup.
While Mohamed was 33 years Shiva's senior, Niels is 12 years her junior.
Shiva and Niels became engaged last Friday in Amsterdam and celebrated their one-year anniversary this past May.
Photos Credit: Instagram, Milla Cochran/startraksphoto.com