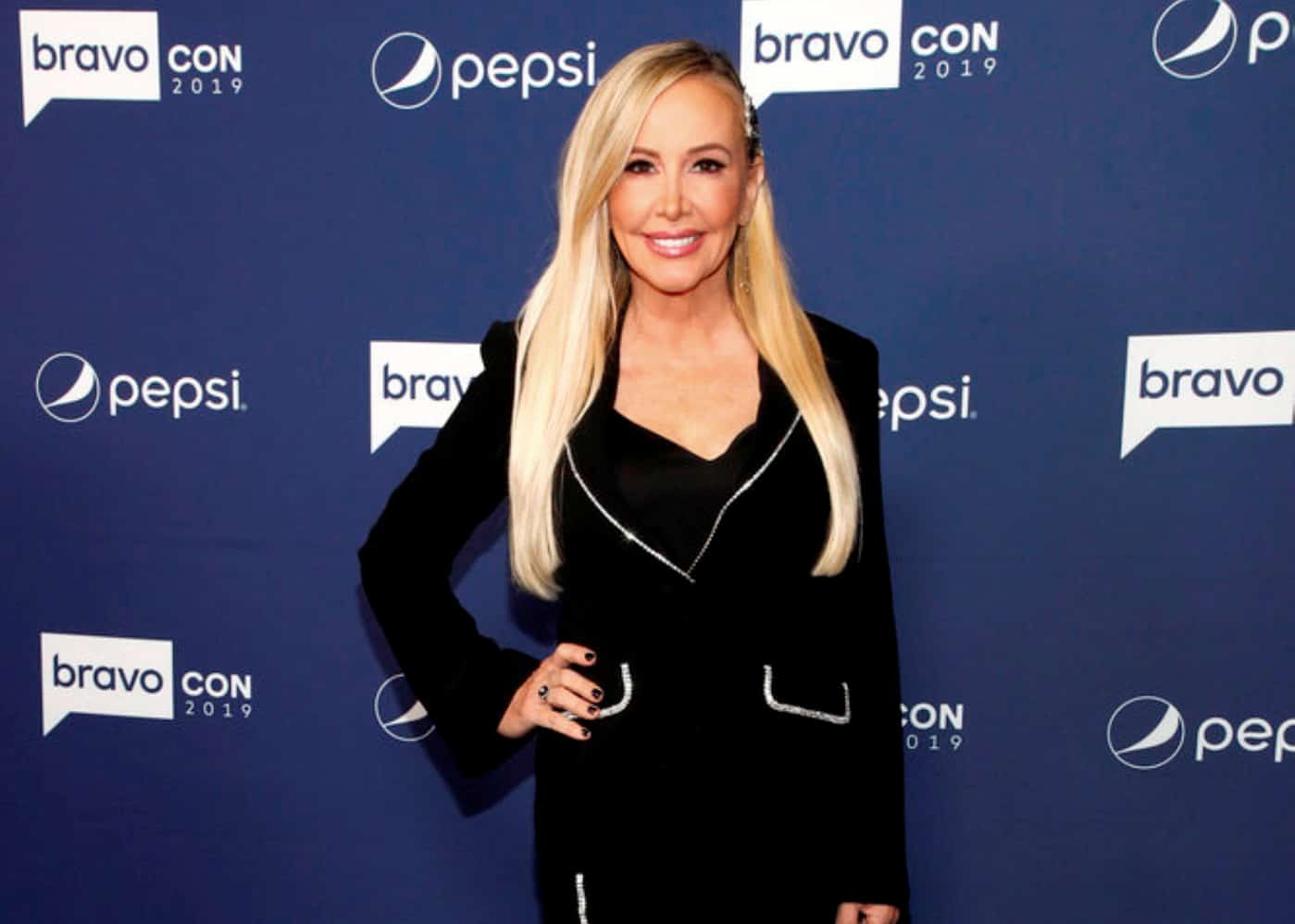 Shannon Beador got a bit off-track with her diet and exercise routine amid the COVID-19 quarantine.
In a series of videos shared to her Instagram Stories on Tuesday, August 11, the Real Housewives of Orange County cast member, who tested positive for the coronavirus last month, opened up about the weight she's gained over the past several months and offered an update on her daughter, Stella Beador, who was hospitalized earlier this week.
"Today I'm back to walking. I'm not going to lie. It's not easy. You know, when this pandemic started, I was so overrun by fear and I put on my COVID-16 and I am ready," Shannon shared, confirming that she gained back 16 of the 40 pounds she lost in recent years.
According to Shannon, she has "a lot on [her] plate" over the next two weeks but plans to get back to her fitness regimen once her hectic schedule is complete.
"I'm a healthy person and I don't know what happened to me when this pandemic started because I really, I let everything go," she admitted. "So, when I get back from Waco, taking Sophie to Baylor, I'm going to post everyday on my Instagram Story what I'm doing, what I'm eating, because I've done it once and I'm getting back there."
In the caption of her video, Shannon told her fan and followers that her weight loss plan would begin on August 24 before noting that she was making the public announcement as a means for accountability.
Also on her Instagram Stories, Shannon confirmed that Stella was back home from the hospital.
"I want to say thank you to all the well-wishers yesterday for Adeline. She's home. She's feeling great. So, I'm so thankful for that," she shared.
While Shannon didn't address what was wrong with Stella in her latest posts, she told fans earlier this week that she was undergoing an ultrasound to check her appendix and later said she'd be "better in a couple days."
Photo Credit: Astrid Stawiarz/Bravo