Jax Taylor and Brittany Cartwright's house is looking like a holiday dream as the Vanderpump Rules couple prepares to celebrate their last Christmas without kids.
Ahead of Brittany's April 2021 due date, Jax took to his Instagram Stories, where he showcased the decor at his and Brittany's $1.9 million home in Los Angeles in a series of photos and videos of the exterior and interior of his property.
In one of his first photos, Jax showed off his and Brittany's front door, which was outfitted with a lighted Christmas wreath and had two tall nutcrackers on each side.
"Great job," Jax told his wife as he panned across the front of his home, which featured a number of other lighted wreaths, garland, and a bird bath surrounded by giant Christmas balls and a mailbox for Santa.
"So proud of her, she does such an amazing job every Christmas," Jax continued in another video, which gave his fans and followers a look at his living room Christmas tree and stocking-draped fireplace.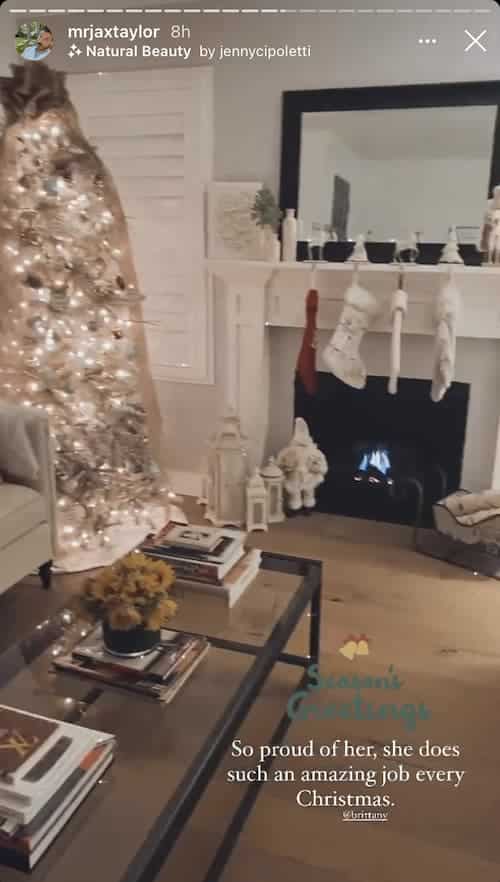 In a photo shared to his Instagram Stories, Jax showed off a sign in his home that read "Cauchi Homestead" and gave a nod to his and Brittany's 2019 wedding date.
After showing off the inside of his modern farmhouse, Jax ventured to his backyard, where his pool building featured another Christmas tree beside an outdoor fireplace.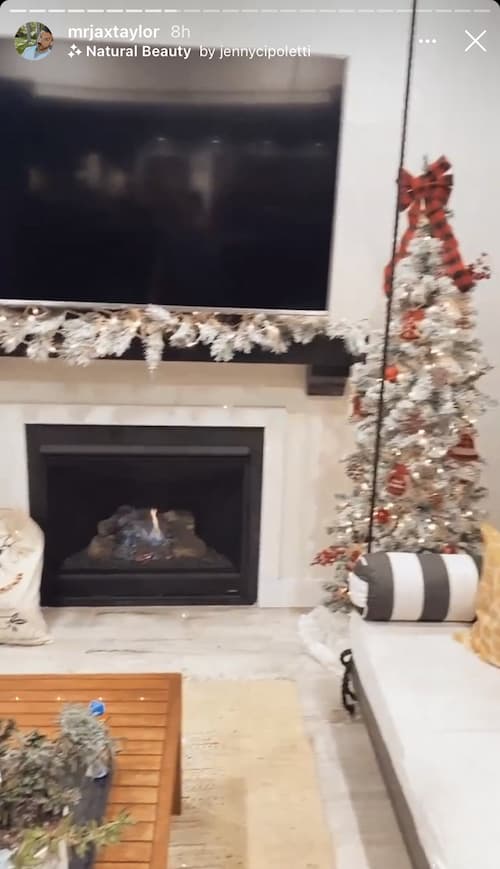 "Now this looks inviting," Jax wrote in the caption of a picnic table and a third Christmas tree.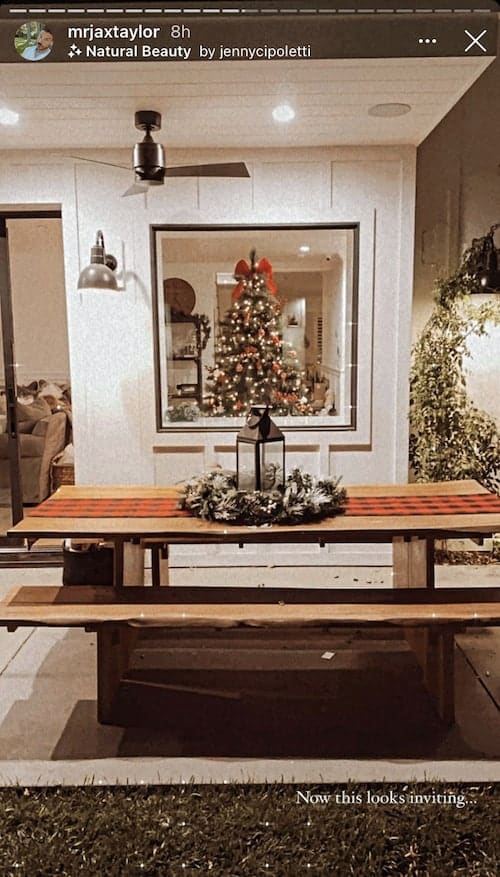 Following his slew of images and videos, Jax shared a statement with his fans and followers, who may have felt that he and Brittany had set up their home for Christmas a bit prematurely.
"By the way, let me enjoy this holiday before the house is turned upside down from kids… thank you," he wrote, adding the hashtag for "dad in training."
A ninth season of Vanderpump Rules has not yet been confirmed but the show has also not yet been canceled.