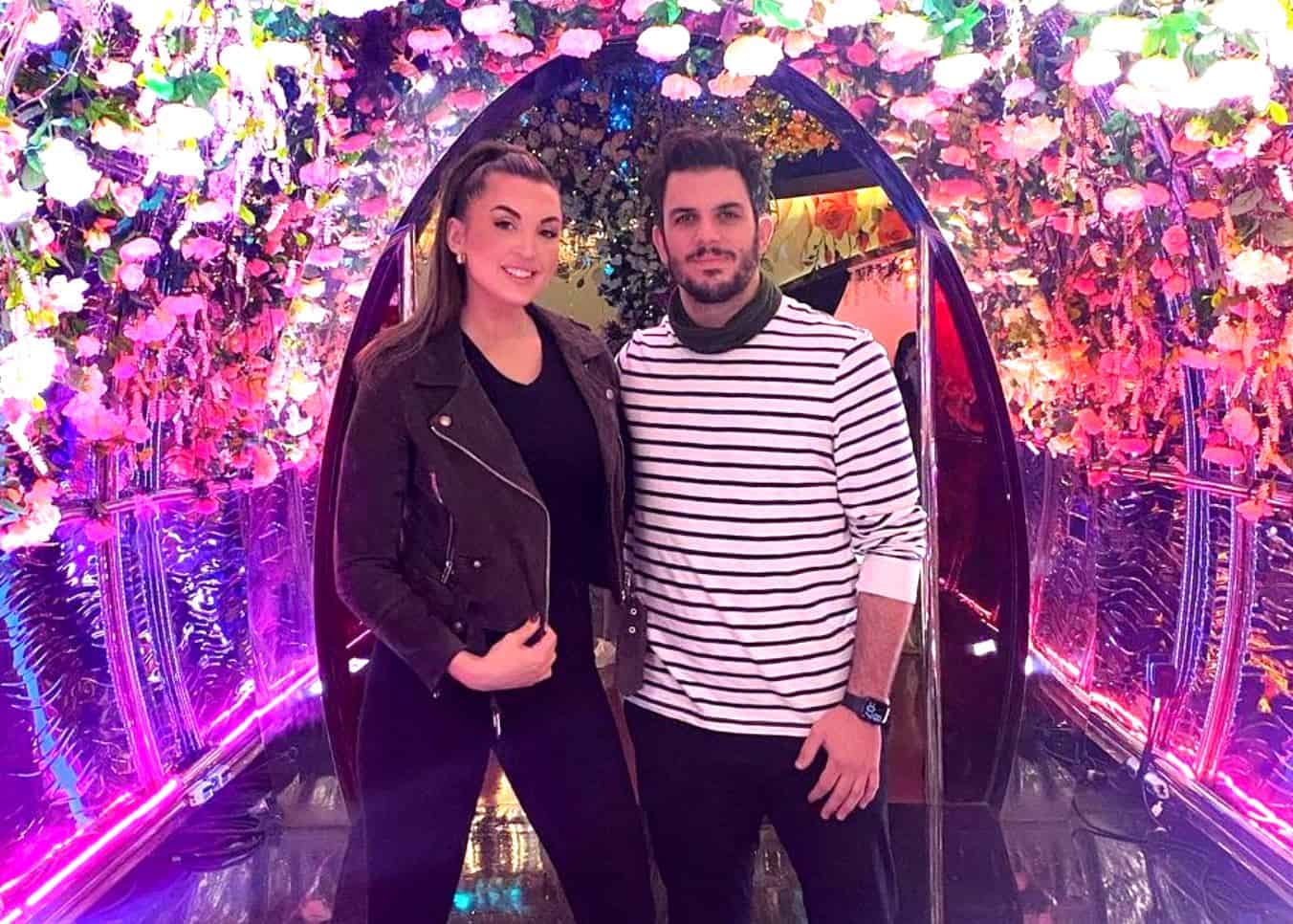 Ashlee Holmes-Malleo and her estranged husband, Pete Malleo, are officially "unseparated," at least for now.
Months after the former Real Housewives of New Jersey cast member and daughter of Jacqueline Laurita announced on her Instagram Stories that she and Pete had separated after less than two years of marriage, Ashlee took to her Instagram page to offer an exciting update.
"Unseparated (for now lol)," Ashlee wrote in a February 12 post, adding that she and Pete "had fun" while attending a sneak peek event for Crimson in Bloom at the Red Rock Casino Resort and Spa in Las Vegas.
"Don't worry. We all wore our masks and kept a safe distance," she added.
In the comments section of Ashlee's post, Pete weighed in with a funny comment.
"I'm only here until I break 20k followers," he joked.
"That's okay. I'll be sick of you again by then anyways," Ashlee replied, noting that they "can discuss this in therapy."
Days after confirming she has no plans for divorce, Ashlee, who wed Pete in August 2018, wished her husband a Happy Valentine's Day before opening up about their "complicated" marriage.
"We spent most of 2020 separated. It's been complicated. We recently reached a point where we had a choice to either grow apart, or grow together. And now I'd like to quote [Pink] — who absolutely nailed it," Ashlee wrote.
Along with her caption was the quote from Pink below:
"Marriage is awful, wonderful, comfort and rage. It is boring, terrifying, and a total nail biter. It is loving another fallible creature while trying to love yourself. It is a lifetime of coming back to the table. People laugh at us because we're either fighting or laughing. They roll their eyes when we talk about therapy. But I'll tell you what. It's worth it. All of it. Even when it isn't. Therapy isn't for weak people or hippies or liberals. It's for broken people that want to be whole. It's for runaways that want a family. It's a lesson on how to sit down and listen. How to love yourself so that the other person can, too."
Ashlee went on to say that she is grateful that she and Pete are now in a better place and applauded him for being a great dad to their son, four-year-old Cameron.
"I'm grateful for therapy. I'm grateful for us choosing to grow together instead of growing further apart. Cameron and I love you. We're lucky you're ours. Thank you for being such a great Dad, and for always making us laugh. Here's to (hopefully) a lifetime of coming back to the table," she shared.
https://www.instagram.com/p/CLSURZos_6y/
The Real Housewives of New Jersey season 11 premieres tonight, February 17, at 9/8c on Bravo.