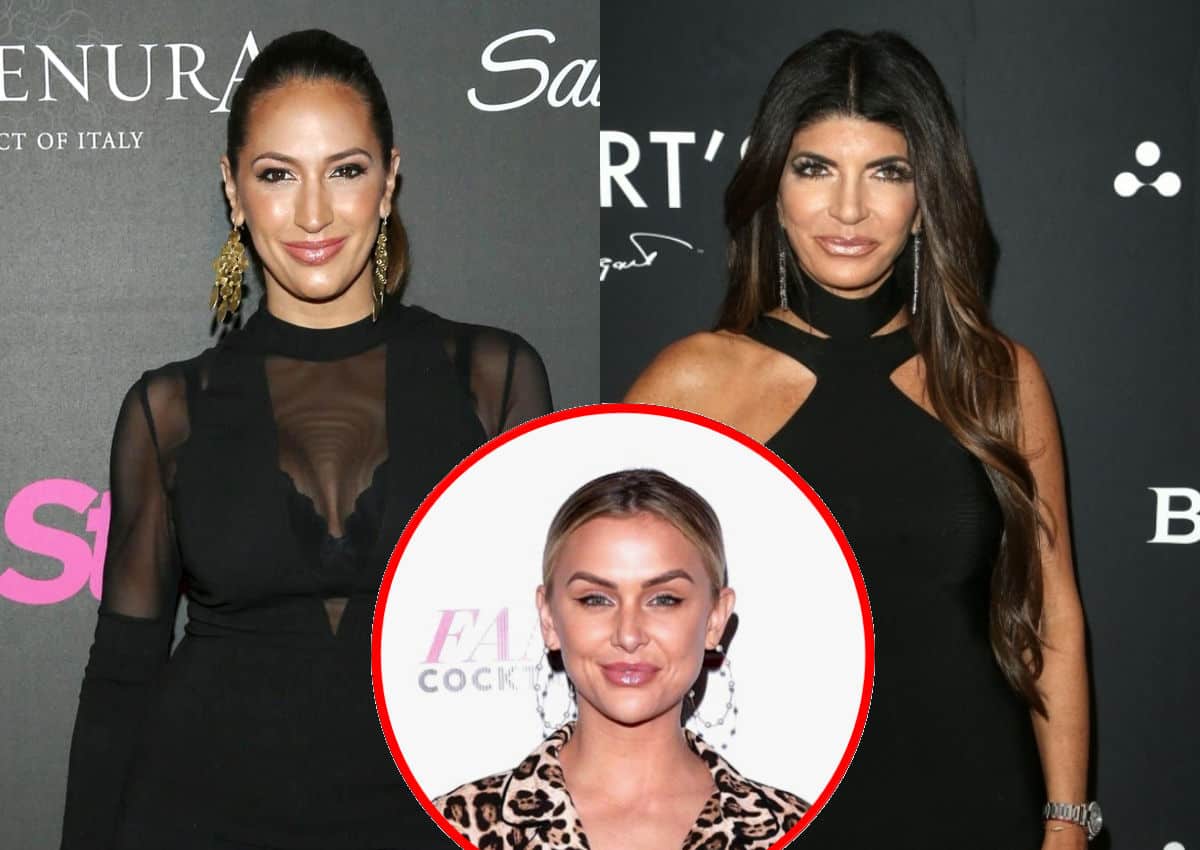 Former Real Housewives of New Jersey star Amber Marchese blasts Teresa Giudice amid her feud with Jackie Goldschneider, but Amber's husband, Jim Marchese, received an equal amount of shade from a Vanderpump Rules star.
Amber says that Teresa has officially gone too far by accusing Jackie's husband, Evan Goldschneider, of cheating without even a hint of evidence. As fans know well by now, Teresa attended Evan's birthday party and hopped around from person to person gossiping about Evan cheating on Jackie when he goes to the gym. When asked where she got the information, Teresa first said she couldn't remember, but she later claimed she didn't want to throw the source under the bus.
Amber, who was only a part of the RHONJ cast for season six, alleges that Teresa has a mighty support system behind her. She believes Bravo allows Teresa to continuously cross the line because she's doing the producers' dirty work.
"She has the power of the network," the former star told Us Weekly. "She has the power of the production team.… They create a story and they use her as a little soldier to go and do their bidding and she will do it. She doesn't care who she hurts."
Amber also claims that Teresa doesn't know how to be anything other than "miserable."
"She was a miserable person when I was on the show and she just doesn't look like a happy person now, even though she could pretend all she wants," she alleged. "It just doesn't work.… She's wrapped up in this world and she can't get out."
Meanwhile, as old reruns of the sixth season of RHONJ recently aired — featuring Amber and her husband Jim — a pregnant Lala Kent was clearly watching. According to Heavy, Lala posted a clip to her Instagram Stories where Jim could be heard threatening Joe Giudice after a fight by claiming he was going to sue Joe and "bleed [him] dry financially."
Lala simply captioned the clip, "What a douche," which is far from the first time the attorney has been called the D-word. In fact, Dina Manzo once stated, "The magnitude of his douchebaggery could clean a whale's vagina."
The Real Housewives of New Jersey airs Wednesday nights on Bravo at 9/8c.
Photos Credit: Startraksphoto, Media Punch/INSTARimages, MEGA