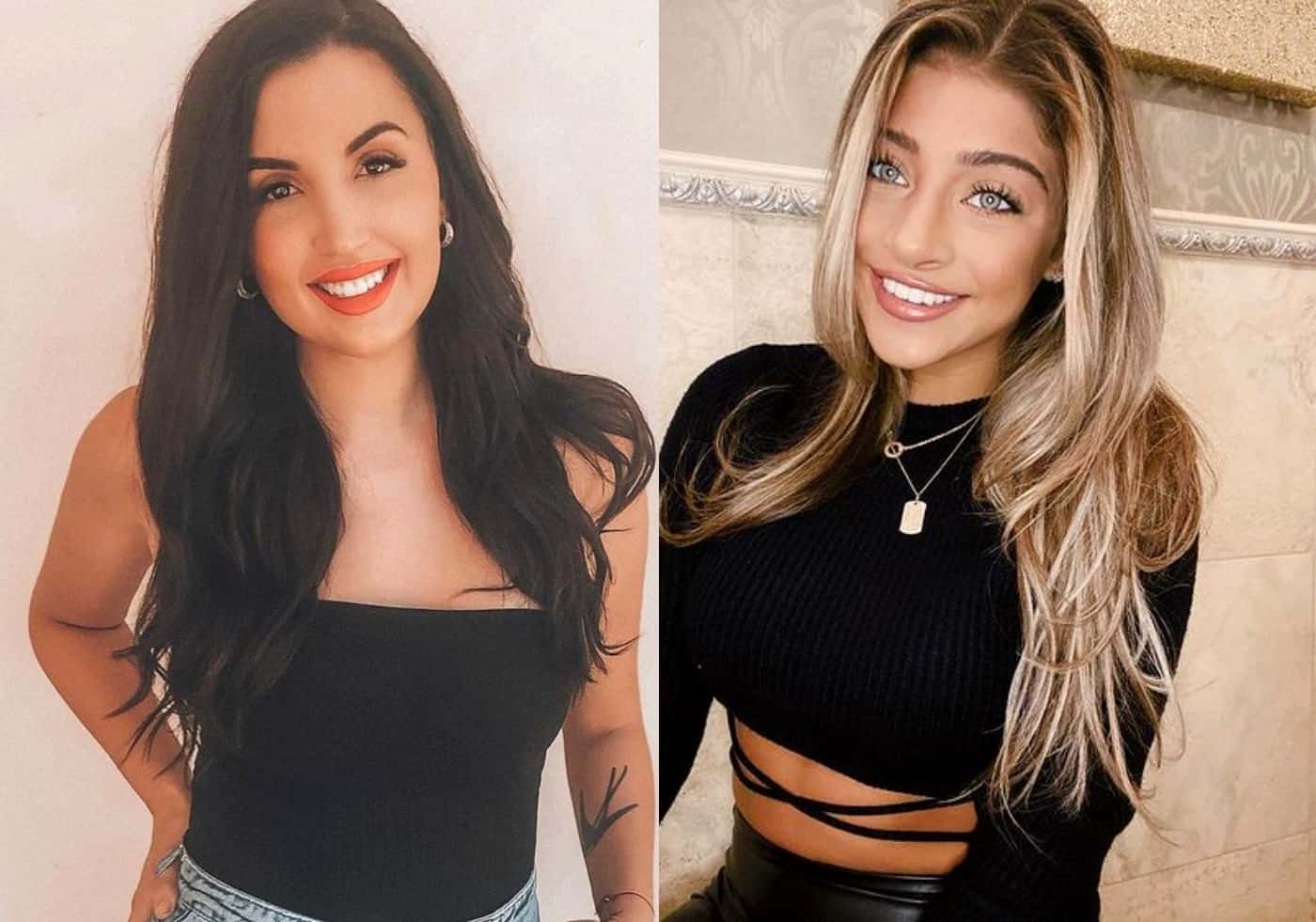 The Real Housewives of New Jersey "kids" are living their best lives and reflecting on the nationally televised moments they'll never live down.
Gia Giudice, who is Teresa Giudice's eldest daughter, is enjoying her college years and doing what every 20-year-old does, which is making videos for TikTok. She recently posted a fun video that made one particular fan flash back in time and remember the sweet song Gia wrote for her family back in season three.
"Waking up in the morning thinking about so many things," the fan commented on her video, which is how Gia began the track.
At the time she performed the song, Teresa and Gia's uncle, Joe Gorga, were in the middle of a serious family rift, and a young Gia belted out the emotional track hoping to bring the siblings closer together. However, it seems she views the moment differently now as she responded to the fan, writing, "this is gonna haunt me my whole life," along with a face-palm emoji.
The exchange, along with an old clip of Gia performing the song, was shared by Comments By Bravo on Instagram. Jacqueline Laurita's daughter, Ashlee Holmes Malleo, noticed the post and offered Gia some emotional support, commenting, "Better than a hair pull Gia."
Ashlee is obviously referring to her own unforgettable moment on the show when she pulled Danielle Staub's hair extensions following a Posche fashion show. Unfortunately for Ashlee, though, she was actually charged with simple assault and forced to pay the consequences for her onscreen moment.
Nevertheless, the once feisty Ashlee is doing very well for herself these days and recently revealed that she's moving back to New Jersey after spending several years in Las Vegas near her mom.
"Here's a sneak peek of our next chapter," she captioned a photo of an empty room on Instagram on March 1.
Ashlee also recently called off her divorce to husband Pete Malleo, and the couple and their four-year-old son are all headed back east to the Garden State according to Bravo TV.
The Real Housewives of New Jersey airs Wednesday nights on Bravo at 9/8c.