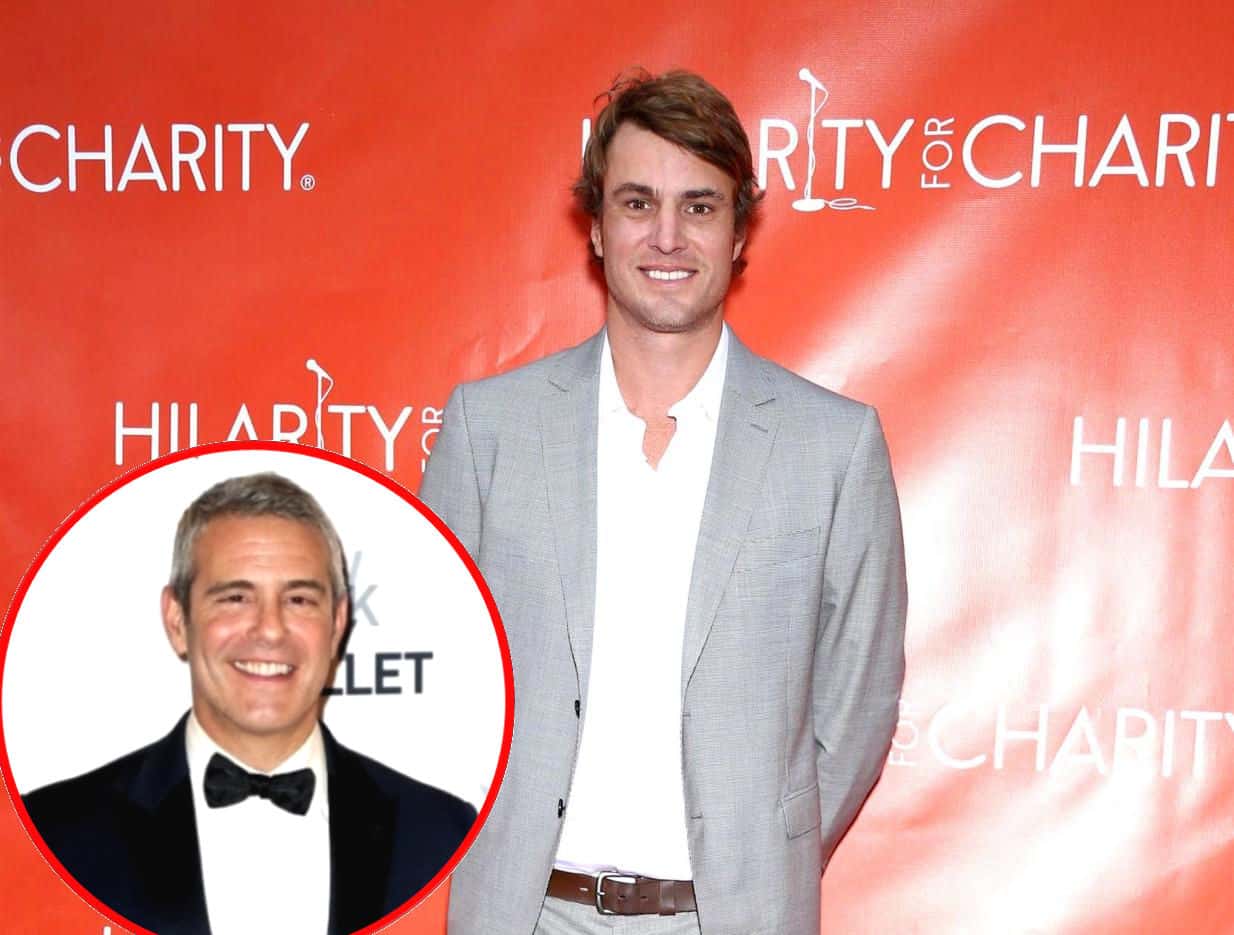 Shep Rose dishes on his Southern Charm experience, and whether he plans to return for season eight, as he admits to being so "cocky" in the beginning that he believed he could replace Andy Cohen on Watch What Happens Live.
Shep recently revealed that he often feels like he's outgrown the show, but if he does choose to walk away, he worries about how his absence might affect his castmates or anyone else involved with the Bravo hit.
"You know, I don't wanna sink the ship. [I'm] not saying I have that power by the way," he said on the Reality Life with Kate Casey podcast. "I'm not doing it – I don't want it to end, but I wouldn't cry myself to sleep if it did, let's put it that way. But a lot of people's livelihood have to do with the show, and not only my cast members, but people up higher. So, I don't wanna kill [the show] but I get frustrated at times."
The South Carolina native said contracts for season eight of Southern Charm have yet to go out, but as of now, he can't say for sure whether he'll sign on the dotted lines again.
"We haven't got an offer to do the next season yet, [but] I'm pretty sure that will probably happen and we'll see what I do," he shared. "But again I don't wanna be the turd in the punchbowl, you know what I mean?"
Shep also dished on how much he's changed as a person over the seven seasons he's been on the show. He shared that at one point, he believed he could do Andy's job.
"I was so cocky back then and that's probably the biggest difference," he began. "But I was also super hopeful and I remember thinking, 'Oh, if Andy Cohen decided not to do [Watch What Happens Live], I could do that…. I could do that. And I was telling people like the production company, and they were like, 'No you can't.' And I couldn't – probably – [but] I don't know."
He added, "I'm honestly a little more cynical now after seven years of being on TV, but that's good too. You learn these lessons and you get smacked down."
The reality star explained the toughest part of doing Southern Charm as he admitted it had to do with watching himself back on the series and seeing his "villain" portrayal, but he doesn't fault the producers or the editors.
"The tough part about the show is you have to be interesting and funny, but you gotta try to not cross the line," he asserted. "You've gotta walk the razor's edge and for your own self-preservation mostly because as you know, they can take anything you say and make it a story or plot-point so to speak. And that's fair game; I totally understand and I would do the same thing if I was in the editing room."
Shep recalled the moment he realized he had been deemed the villain of the show after he stirred up some drama with Austen Kroll and Madison LeCroy. If fans recall, he invited two girls to Patricia Altschul's ball, who Austen had allegedly been caught cheating on Madison with.
"I definitely had a season – I think season six – and I'm watching and I'm thinking, 'Oh my gosh, I'm the villain," he laughed. "I mean, to a certain degree, I hope watchers and viewers didn't think that 100 percent, but I was on the wrong side of some things. And I was watching it happen in slow motion, you know, it was horrifying."
"I'm too honest, honestly," he continued. "I'll tell you exactly what I feel about somebody and to my detriment probably. But I also think that  – I hope that is endearing a little bit as well. I'm not trying to sculpt or mold an image of myself, I really am not. What you see is 100 percent what you get."
Photos Credit: John Nacion Imaging/startraksphoto, DARA KUSHNER/INSTARimages