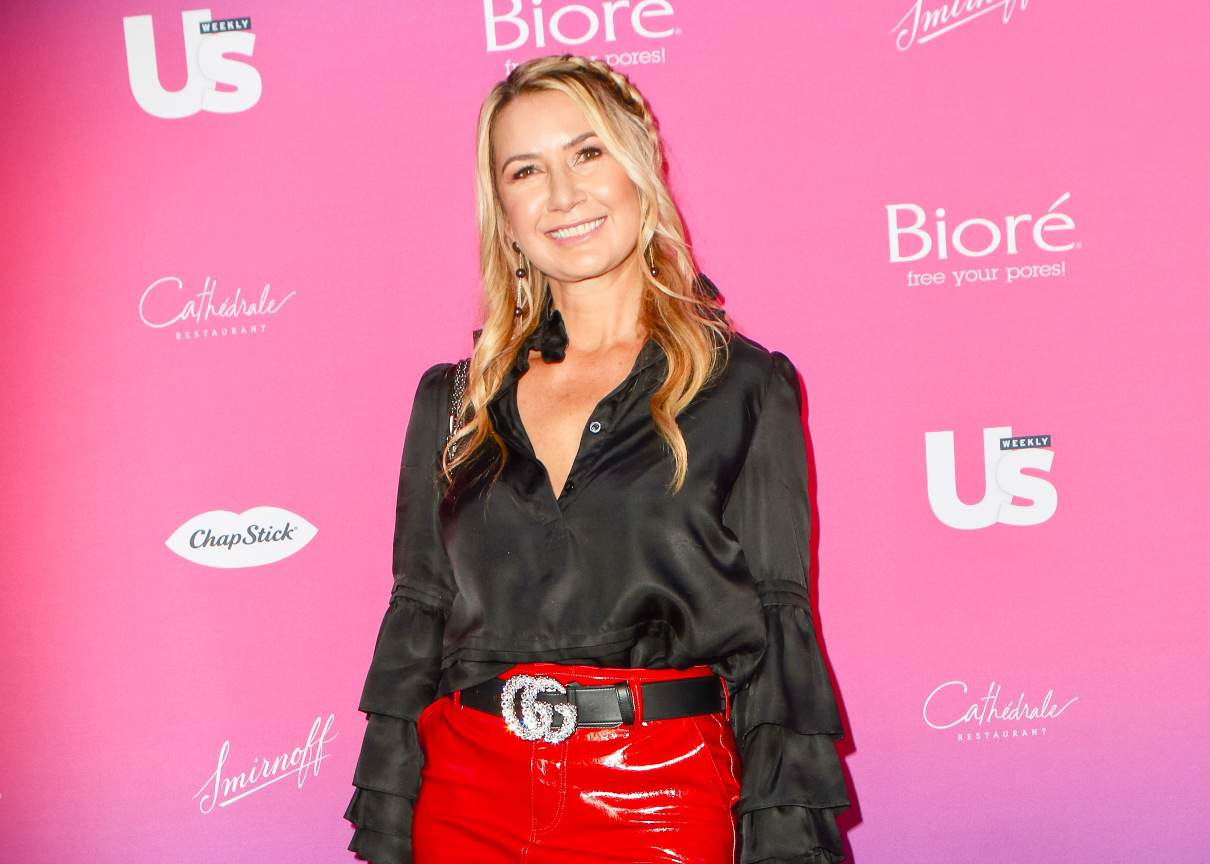 Kary Brittingham is having some major regrets regarding her behavior on The Real Housewives of Dallas season five.
Amid Tuesday's new episode of the show, which featured Kary making degrading comments to Bigfoot hunter Charles as he attempted to provide the cast with a fun excursion, Kary admitted to having a "tough year" on Twitter as she responded to claims of being "incredibly rude" and "embarrassing" on Instagram.
"[It's] a tough episode for me tonight but thankful for my friends that have [helped] me be a better person and friend," Kary tweeted on April 6, adding that she's "always growing."
After a fan responded to Kary's post, saying that they hoped they wouldn't see her "acting like this" on RHOD anymore, Kary admitted she was "having a tough year for sure."
Meanwhile, on Instagram, Kary faced claims of being "incredibly rude" to Charles, who joined her and her castmates on their Oklahoma girls' trip as a guest of Stephanie Hollman.
"You were so incredibly rude to the guide on tonight's episode," one woman wrote.
"Agree. [I] felt so bad," Kary responded.
"I usually like you but wow, that was embarrassing!" wrote another viewer. "I can't imagine treating a guest like that."
"I agree! As I said I learned and grew this year," Kary replied.
After Kary took aim at Charles for his career in hunting, jokingly asking him if he became sexually aroused upon killing an animal, Stephanie called her out for her inconsiderate statements.
"That guy took time out of his day to come and give us an experience," Stephanie stated. "He was here as a guest and you were very, very, very, very, very rude. Like, I was honestly embarrassed about how rude you were to him."
"You treated him very, very poorly. And he's not stupid, he knew what you were saying. He came out of his way to come here," she added.
The Real Housewives of Dallas season five airs Tuesdays at 9/8c on Bravo.
Photo credit: Nancy Rivera/Bauergriffin/MEGA