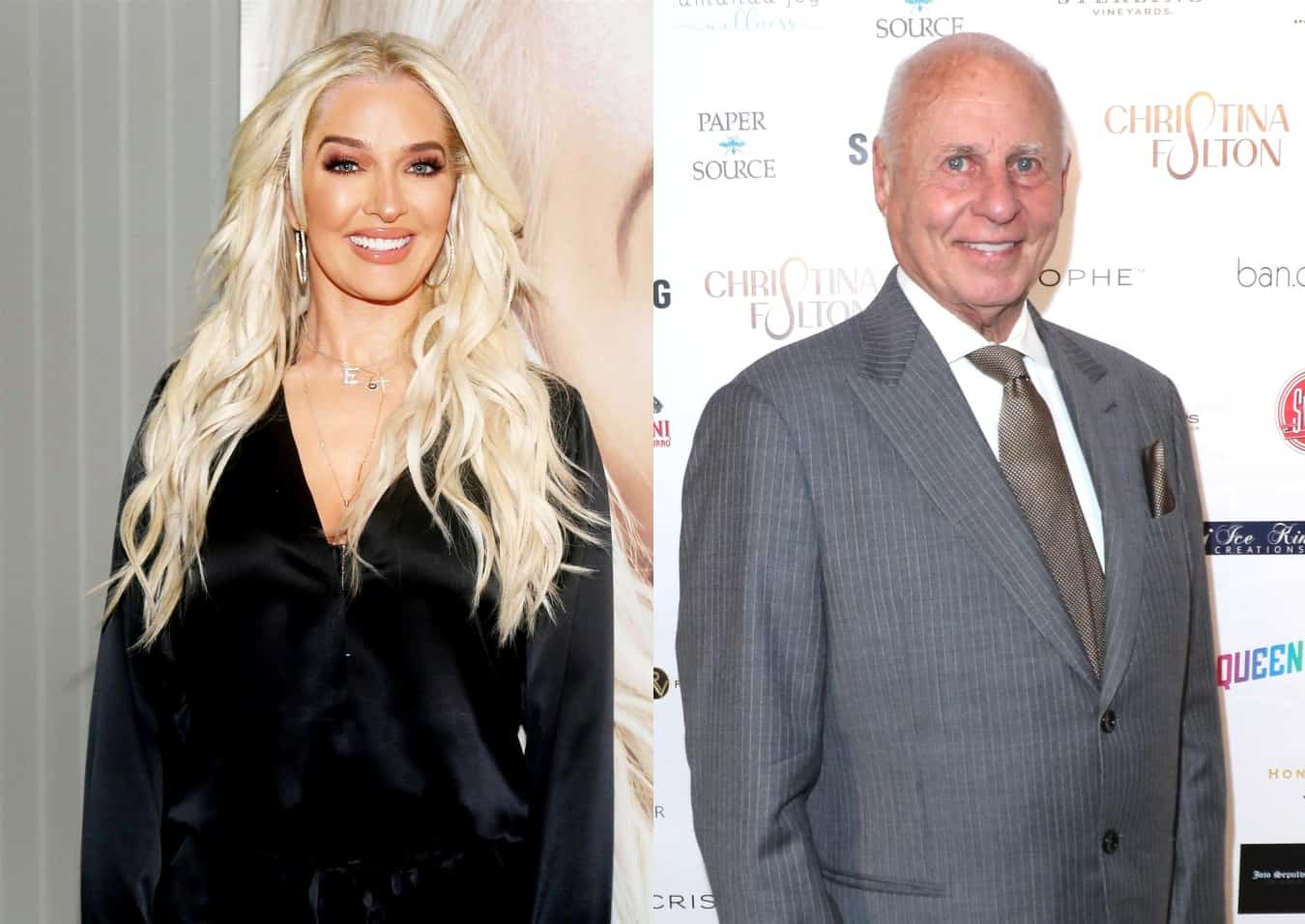 Erika Jayne is reportedly on the verge of being sued.
According to a new report from Los Angeles-based attorney Ronald Richards, the trustee overseeing the assets of the Real Housewives of Beverly Hills cast member's estranged husband, Thomas Girardi, is in the process of obtaining counsel against her.
"BREAKING: Thomas Girardi's Trustee [Jason Rund] is obtaining special counsel to sue [Erika Jayne]," Ronald revealed on Twitter on April 14. "The proposed special counsel is a defendant in lawsuit by the Girardi Keese Trustee Elissa Miller. There may be a conflict and the two Trustee's may not be working in tandem on this."
Ronald went on to say that the potentially impending case against the RHOBH star suggests Erika has been given money by Thomas before accusing her of refusing to turn it over to the trustees in charge.
"This means that there is credible information that Erika Jayne has received [money] from Tom Girardi and may have transferred it to others," he continued. "She is refusing to give it back. It is 33%/45% split depending on the stage of the case."
Ronald also gave a nod to a comment Erika made in the sneak peek for season 11, which saw the entertainer joking about her "legal fund" during a shopping trip with castmate Kyle Richards.
"[Erika Jayne] referenced a legal fund. Was it [for] this?" he wondered, highlighting an agreement between Thomas' trustee and Abir Cohen Treyzon Salo, LLP.
In the agreement between the trustee and the law firm, it was noted that the trustee was requesting advice in their efforts to "seek recovery of assets from" Erika that she did not voluntarily turn over amid Thomas' bankruptcy case, as well as assets that may have been transferred to her.
The Real Housewives of Beverly Hills season 11 will premiere on Wednesday, May 19, at 8/7c on Bravo.