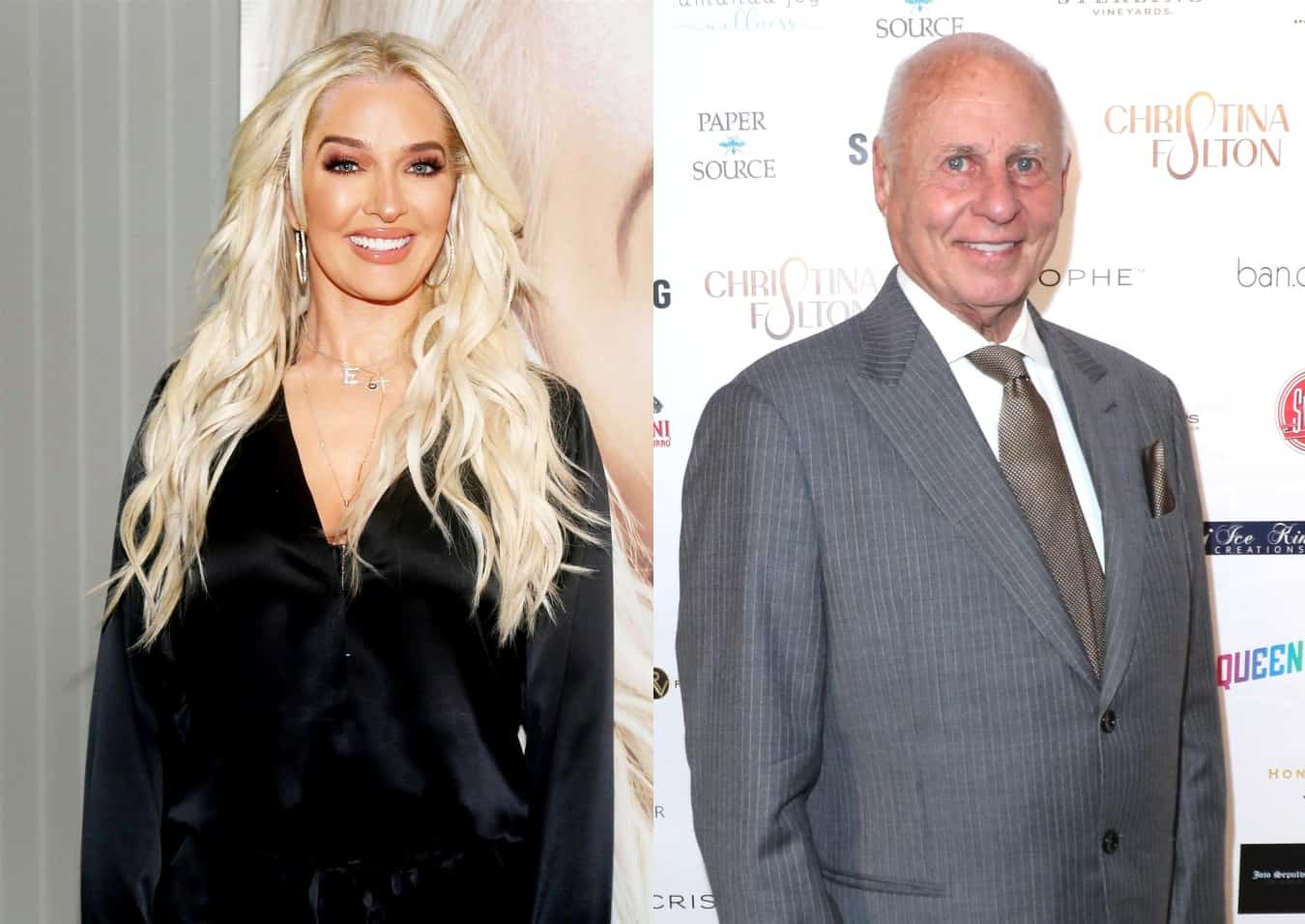 According to newly uncovered court documents, Thomas Girardi is allegedly still funneling money to his wife Erika Jayne from his defunct law firm.
A series of updates shared on Twitter, in regard to the financial crisis the estranged Real Housewives of Beverly Hills couple is currently facing, allege that Thomas had previously been arranging payments to Erika and that these payments are possibly still ongoing despite the ongoing dissolution of his firm.
"Breaking: [Erika Jayne and Thomas Girardi's] daughter had [payments] assigned to them via a court stipulation," attorney Ronald Richards wrote on February 20. "Those payments are still on going. We are not aware they have been disclosed to anyone."
According to Ronald, attorneys do not assign fees to their spouses because the money doesn't belong to them, and when it comes to these funds, he believes the RHOBH cast member should immediately return them.
"I am sure she would not like this revealed but it has to be before these funds are dissipated. Shirleen Fujimoto is of course the notary. She was Girardi's secretary. This is Erika's signature and redacted information," he noted.
Two days prior, Ronald revealed details about another former client of Thomas', who, like many, was allegedly failed to be paid the settlement funds she was awarded in court in a timely manner.
"This claim filed without counsel by Virginia Antonio shows the [sheer] agony," he shared. "She has been looted for $1,261,985.34. She was in a horrible car accident on 12/26/12! She settled on with a due date for payment on 12/31/18. She used a structured settlement company as well for some of the payments."
Ronald went on to say that while Thomas made "partial payments," the woman waited nearly a decade before ultimately being ripped off to the tune of $1.2 million by the active attorney.
"She has had to wait almost nine years only to be ripped by [Thomas Girardi] her pal. As of today, TG can dupe more people because he still has his law license! Hard to believe," he said.
While Erika and Thomas are facing extremely serious claims of fraud and embezzlement, the RHOBH star has appeared completely unbothered on social media and continues to share plenty of glamorous photos with her Instagram audience.
In her latest image, Erika was seen standing in front of a green screen in a stunning pink gown for what will likely be her look for the opening credits of season 11.
"No correction necessary," she wrote in the caption.
The Real Housewives of Beverly Hills season 11 is expected to premiere on Bravo sometime this spring.
Photos Credit: Milla Cochran/startraksphoto, Jeffrey Mayer/MEGA