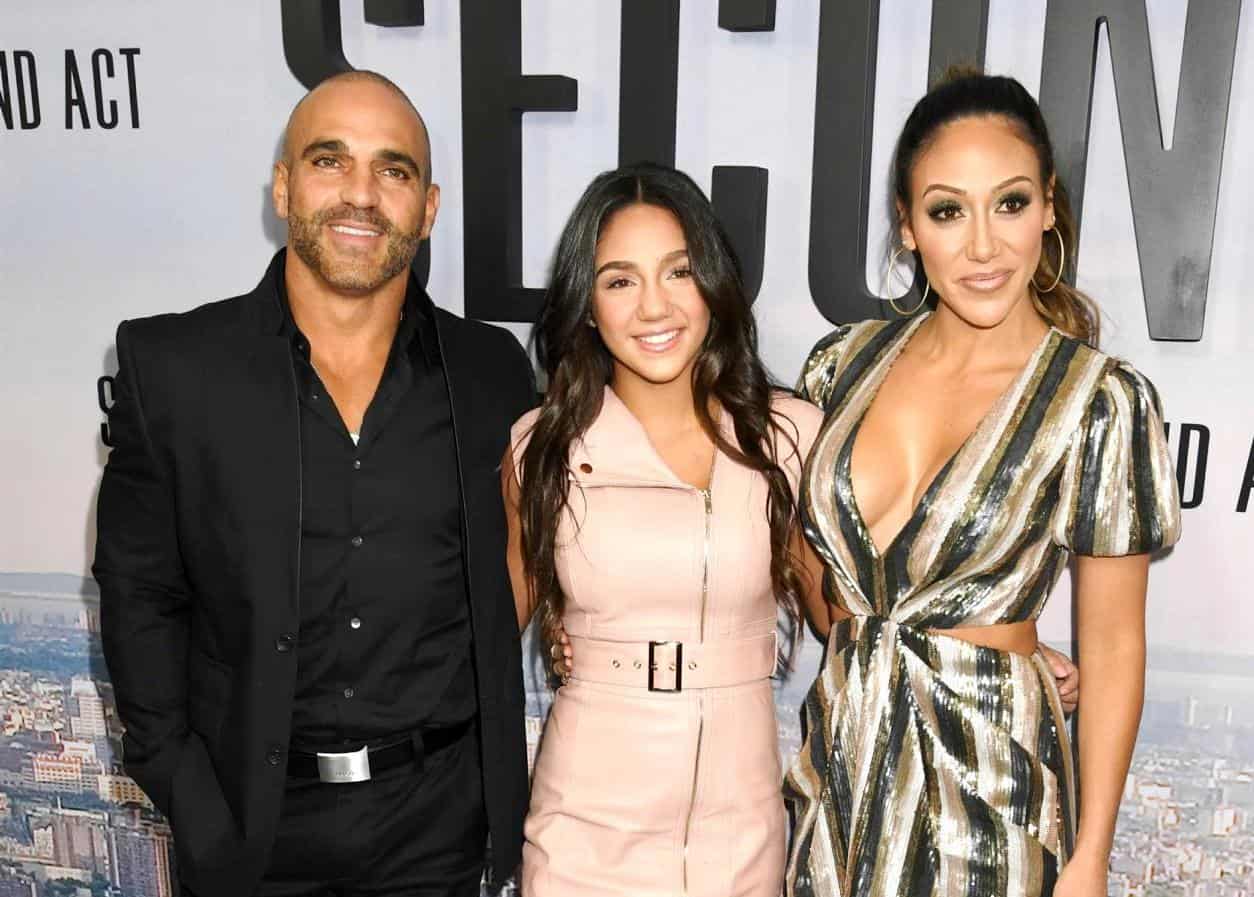 Melissa and Joe Gorga's daughter Antonia is seemingly tired of her followers mentioning her famous Real Housewives of New Jersey parents on social media.
Antonia recently posted a TikTok video of herself dancing in a tie-dye shirt to a Spanish-style song, which ends with her flipping off the camera.
The 15-year-old captioned the video, "When I see comments that say 'Joe isn't gonna like this one' or 'Joe come get your daughter.'"
The Instagram fan account Bravo By Betches caught the silly video and reshared it with their followers. As a result, both Melissa and Antonia commented on the post. Melissa simply used two face-palm emojis, and Antonia wrote, "HHAHAHAGAGAGA it makes me angry."
As RHONJ fans well know, Antonia is Joe's only daughter, and he has been struggling with the fact that she's growing up. Viewers have watched as he has criticized her outfit choices and lectured Antonia about the sneaky intentions of the boys her age. Furthermore, Melissa attempted to have the sex talk with an embarrassed Antonia in a recent episode.
Antonia has basically grown up right in front of fans as Melissa joined the show way back in 2011 ahead of season three. It seems the TikTok video is Antonia's way of letting her followers know that she's growing up and she's tired of being labeled 'Joe and Melissa's daughter.'
Of course, it probably hasn't been easy for Antonia to witness her parents' relationship issues play out on the show either. Melissa and Joe have been candid this season about their imperfect marriage, which Melissa discussed in an interview earlier this year.
"[Joe] likes things to stay the same. I've been with him since I was 24 years old," Melissa told Us Weekly in February. "So I've changed and I feel like this is a scary part of marriage. Either you're going to grow together or you're going to grow apart. And I think we're fighting really hard to grow together."
She added, "It's not easy. We're struggling. I'm not sitting here telling you that, like, I'm moving out of my house today, but we were struggling and we show it. … We're fighting out of it."
The Real Housewives of New Jersey season 11 airs Wednesday nights on Bravo at 9/8c.
Photo Credit: JENNIFER GRAYLOCK/INSTARimages