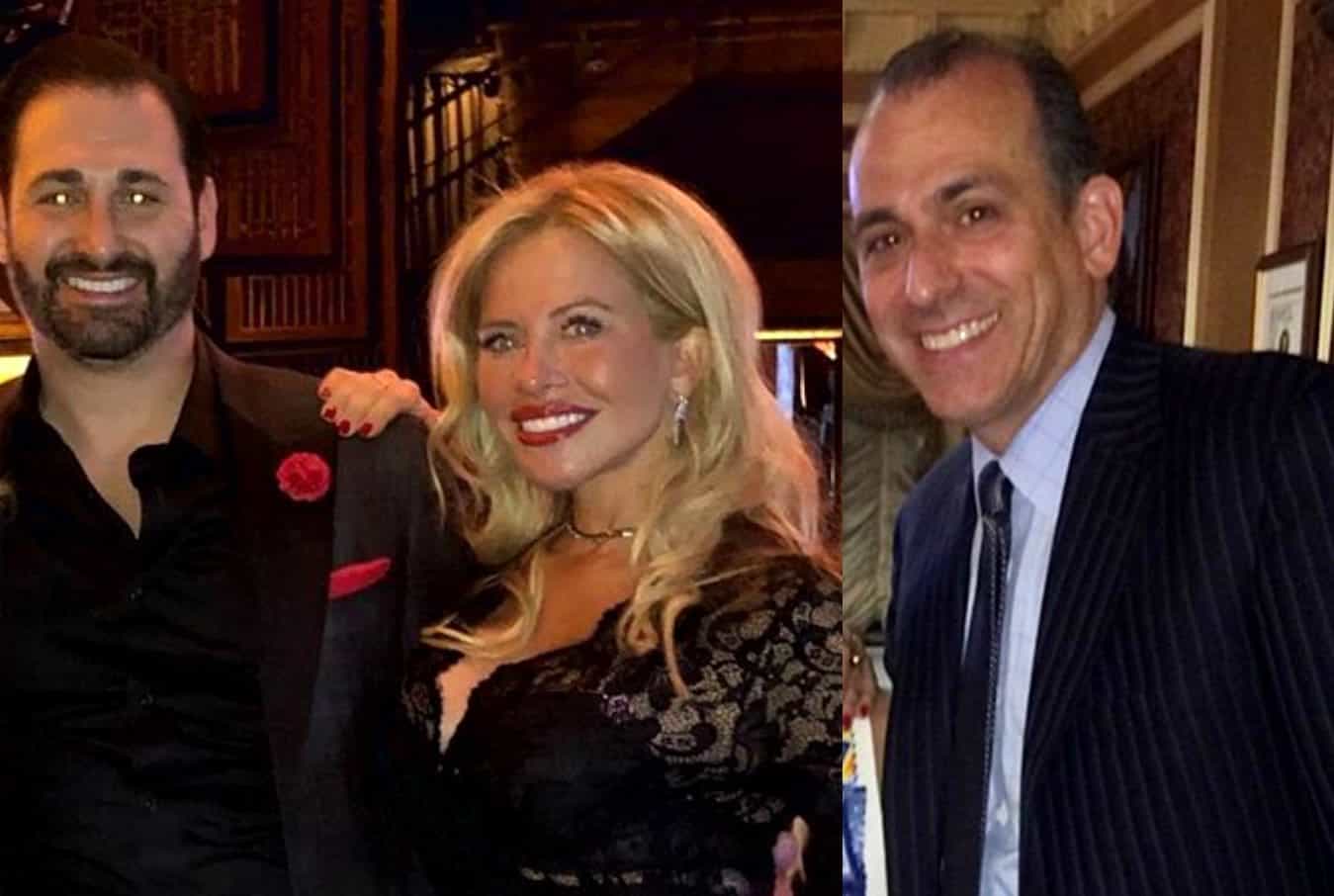 Dina Manzo's ex-husband, Tommy Manzo, has been indicted as an alleged accomplice in the 2017 attack on the former Real Housewives of New Jersey star and her then-fiancé, David Cantin.
Tommy was previously arrested in 2020 in connection with the case and was originally accused of hiring a member of the Lucchese Crime Family to beat up Dina's beau. However, on Tuesday, Monmouth County prosecutors announced that he has now been indicted as an alleged accomplice and is facing additional charges, including robbery, stalking, and assault with a weapon.
According to the news release per Page Six, Tommy, 56, turned himself into police and is currently being held pending an appearance at Monmouth County Superior Court.
If RHONJ fans recall, Dina and David were actually living in California at the time of the attack, but they returned to New Jersey for a First Communion party held by Teresa Giudice for her daughter, Audriana. Shockingly, when Dina and David returned to their Jersey residence following the party, two men were waiting to attack the couple. They described one attacker as "an Italian guy with a North Jersey accent" who allegedly told the pair, "This is what happens when you f*ck with people from Paterson."
Dina and David were subsequently tied up, robbed of their new engagement ring and $500, and assaulted with a baseball bat, according to the police report.
In 2019, James "Jimmy Balls" Mainello was indicted and charged for his alleged role in the home invasion, but his attorney has maintained that his client is innocent.
As for Tommy, prosecutors explained that he's been "indicted for his role as an accomplice" after a four-year investigation, which, "ultimately uncovered Manzo's role in stalking both victims and his motivations for the robbery and assault carried out by Mainello and another still unknown assailant."
Nevertheless, Tommy's attorney also claims his client is innocent of all charges, including these brand new allegations.
"A reality TV show is more believable than the baseless claims against Tom Manzo," his attorney Michael Critchley stated, adding, "The indictment is much ado about nothing and Tom Manzo looks forward to ending this nonsense once and for all at trial."