Margaret Josephs is giving fans a glimpse inside her newly renovated home!
The Real Housewives of New Jersey star bought the unique home "as a project" in 2016, but she never expected the project to take quite as long as it did. She and her husband Joe Benigno have been renovating the 115-year-old mansion since she joined the show ahead of season eight, and it seems they have finally achieved their goal.
"This is a restoration, as opposed to a renovation," Margaret recently told BravoTV. "[Updating] a 115-year-old house isn't like building a new house. I had a feeling it was gonna take a while. I mean, not this long."
It's fair to say that Margaret has a very distinct taste, and fortunately for her, she didn't get any pushback from Joe on the design aspect. However, they did butt heads when she tried to set certain time limits.
"Joe and I are a great team," Margaret explained. "He really gives me carte blanche on the design, so we never disagree on the design aspect. He just hates when I put time constraints on something. Because I think everything is just, zip, zip, zip, and he's like, 'We can't do that.'"
If fans recall, Margaret explained on the February 24 episode that she wants her home to feel like "a rock and roll hotel," and she believes she has conquered that goal. In fact, she's so pleased with how the home turned out that she's planning to live there until the day she dies.
"I'm definitely gonna die in this house," she declared. "It's my forever home."
The Macbeth Collection CEO is not "a basic b*tch," which is clear judging by the recent photos she proudly shared of her home.
The spacious eat-in kitchen features a huge island with brass accents that really highlight the color of the countertops. She also added wallpaper, which she admits is odd for a kitchen, but it "really works" for her.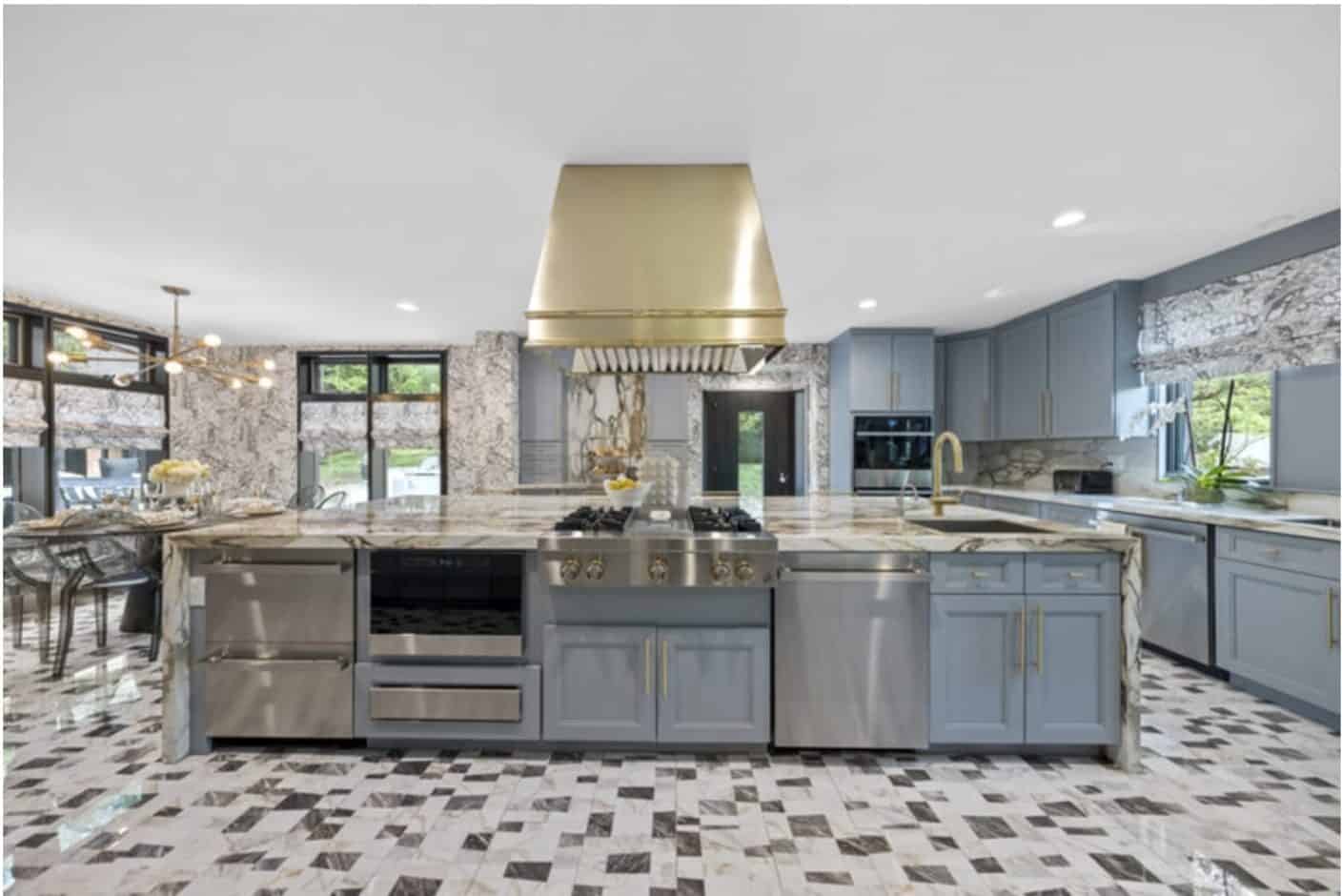 The stunning ballroom is the perfect place for the reality star to host events for RHONJ as it can easily accommodate dozens of people. Margaret says most of the room was designed around the large sectional couch, but the bar area is also one of her favorite features.
Of course, Margaret opted to use a great deal of wallpaper in this space as well, and the attention to detail is amazing as Joe even hand-drew all of the electrical outlet covers to match the walls perfectly.
As for Margaret's home office — which is where she spends a great deal of her time — she wanted it to be "pink and fabulous." The room features multiple floor-to-ceiling windows to help brighten up those long, stressful workdays.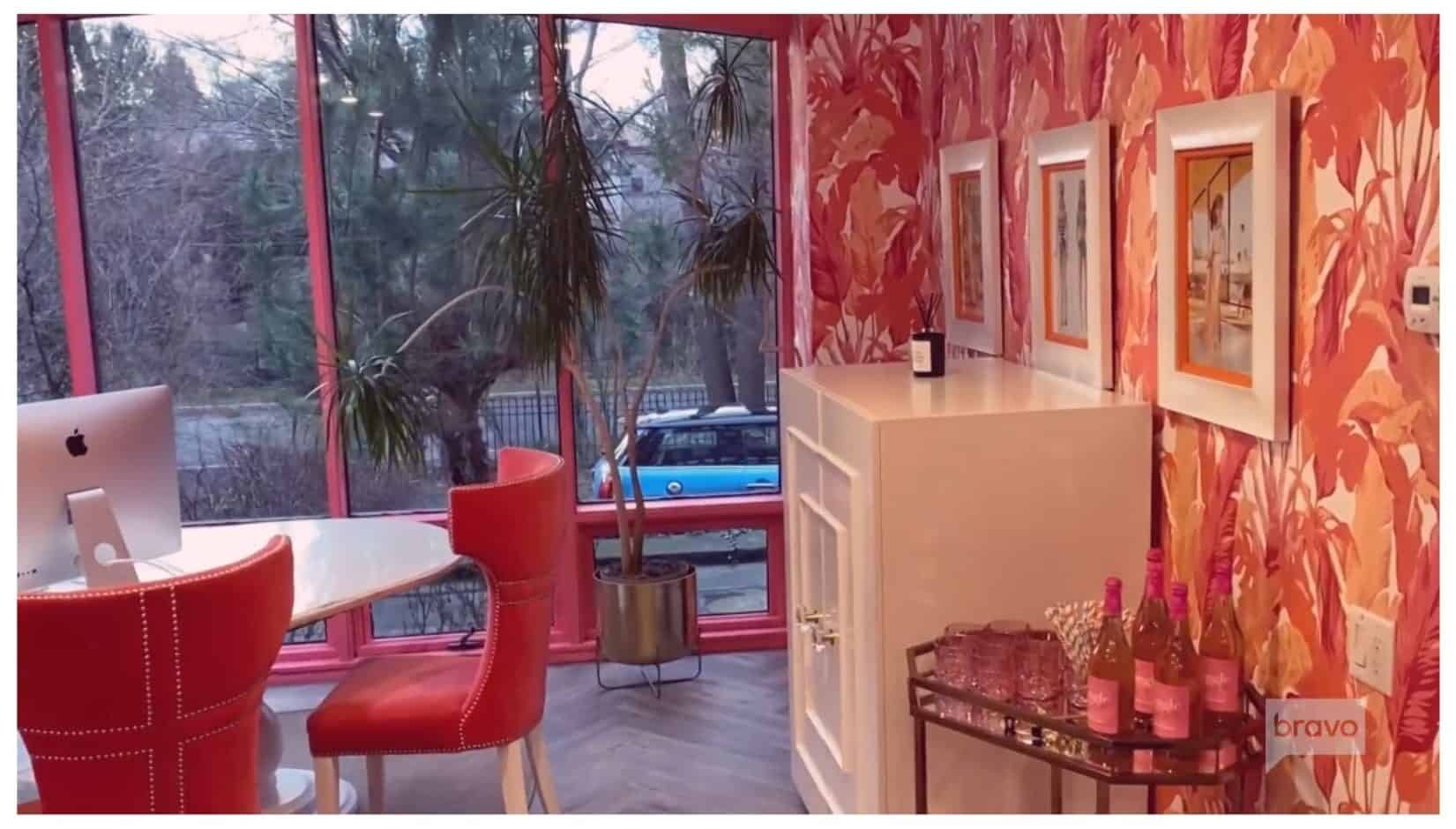 Finally, no mansion would be complete without a gorgeous, relaxing outdoor space, so the 54-year-old opted for an outdoor kitchen area. The space includes a leopard print rug, hand-shaped chairs, and plenty of room for dancing under the stars on those warm, romantic nights.
Photo Credit: JOHN NACION/startraksphoto