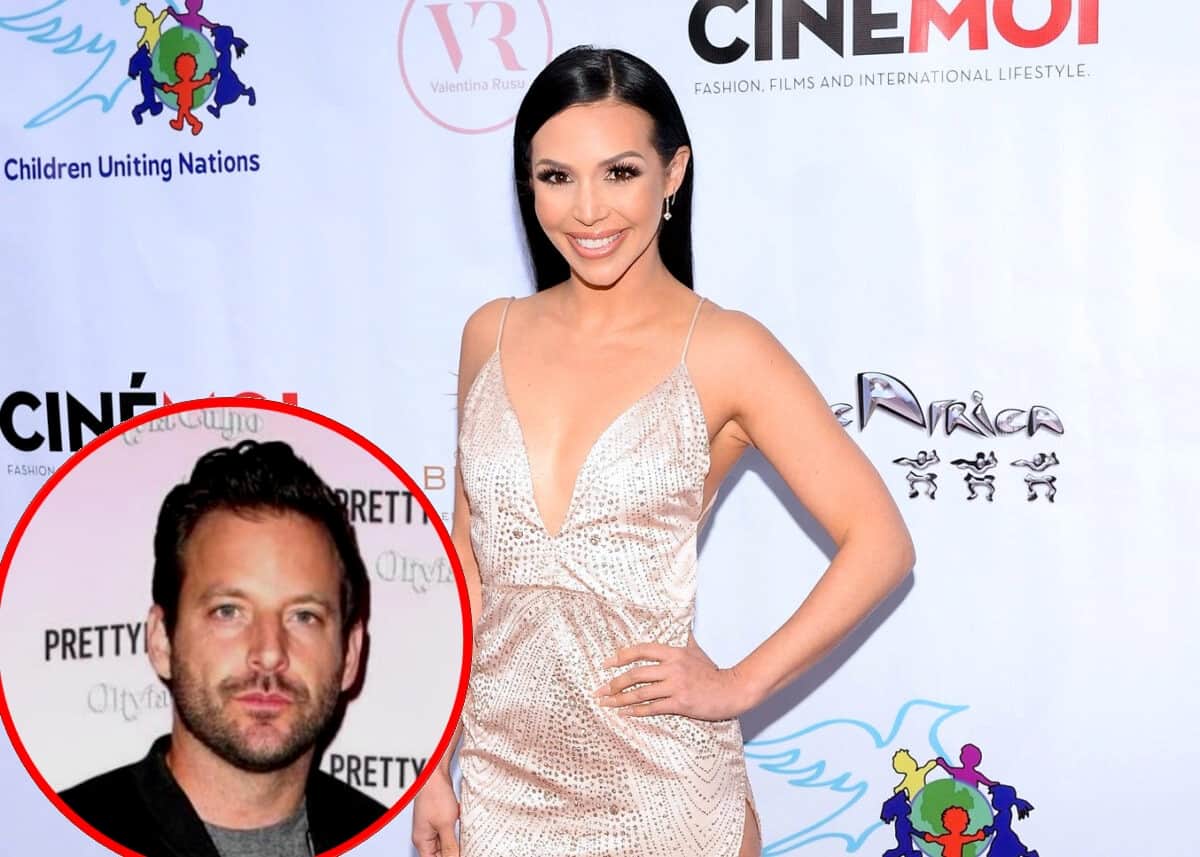 Scheana Shay attended Stagecoach over the weekend. And during her time at the music festival, she shared a photo of her ex-boyfriend, Robert Parks-Valletta, posing with the sisters of her fiancé, Brock Davies.
While also spending time with stylist Johauna Deo, the Vanderpump Rules star shared a photo of herself, her ex, and Brock's sister, Nicole Davies, as she compared Rob, who was shirtless with a plaid button-down tied around his waist, to Brock.
"[Robert Parks-Valletta] doing his best [Brock Davies] lol," Scheana wrote in the caption of an Instagram Story shared on May 1. It was reshared by Rob shortly thereafter.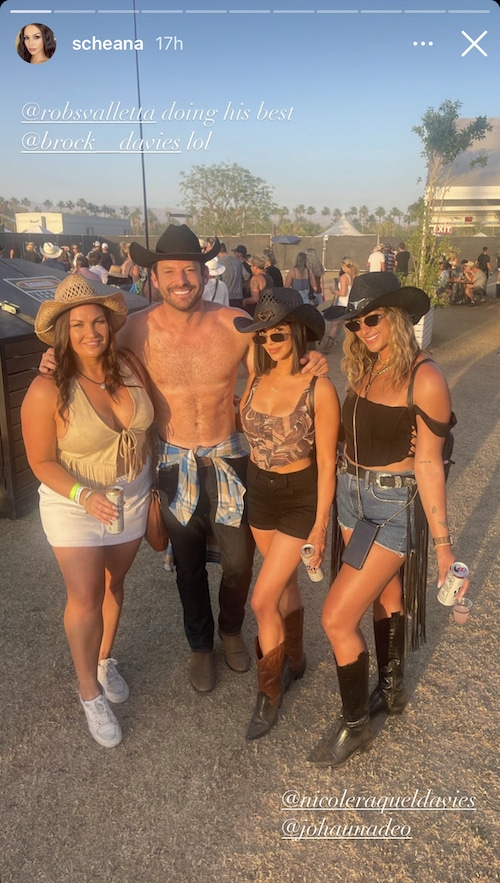 While Scheana and Rob haven't been an item since 2017, when Scheana was frequently accused of being "obsessed" with the actor, Scheana recently discussed Rob during an appearance on Watch What Happens Live, telling host Andy Cohen that he was the "worst kisser" out of all her exes.
Also on Scheana's Instagram Story this past weekend, the Pump Rules cast member admitted she was feeling guilty and emotional about her decision to quit pumping breastmilk for her daughter, one-year-old Summer Moon.
"Today is a big day for me. It's May 1st and I'm deciding to officially retire my nursing bra and stop pumping," Scheana told her fans and followers on Sunday. "Summer stopped latching in December and I've been pumping several times a day for almost [five] full months now. I wanted to make it to a year. That was my goal. I did it. But I'm still feeling guilty for making this decision. I also know so many moms who aren't able to produce milk, so I feel incredibly lucky I was able to do this for so long."
Scheana then revealed that her daughter is "growing up."
"She's drinking whole milk and eating real food and about to walk any day now. And to all my mamas out there, you're crushing it!" she concluded.
A while later, after asking her audience, "Did you feel this way when you decided to stop too," Scheana returned to her Instagram Story to reply to a commenter, who had written, "You should try to feel proud for what you have done and not guilty for what you haven't!"
"Just over here crying reading all of your responses. Thank you so much!" Scheana replied. "I am so proud of myself! Being a mama is the best and hardest and scariest job in the world but I wouldn't have it any other way."
Vanderpump Rules has not yet been confirmed for a 10th season.