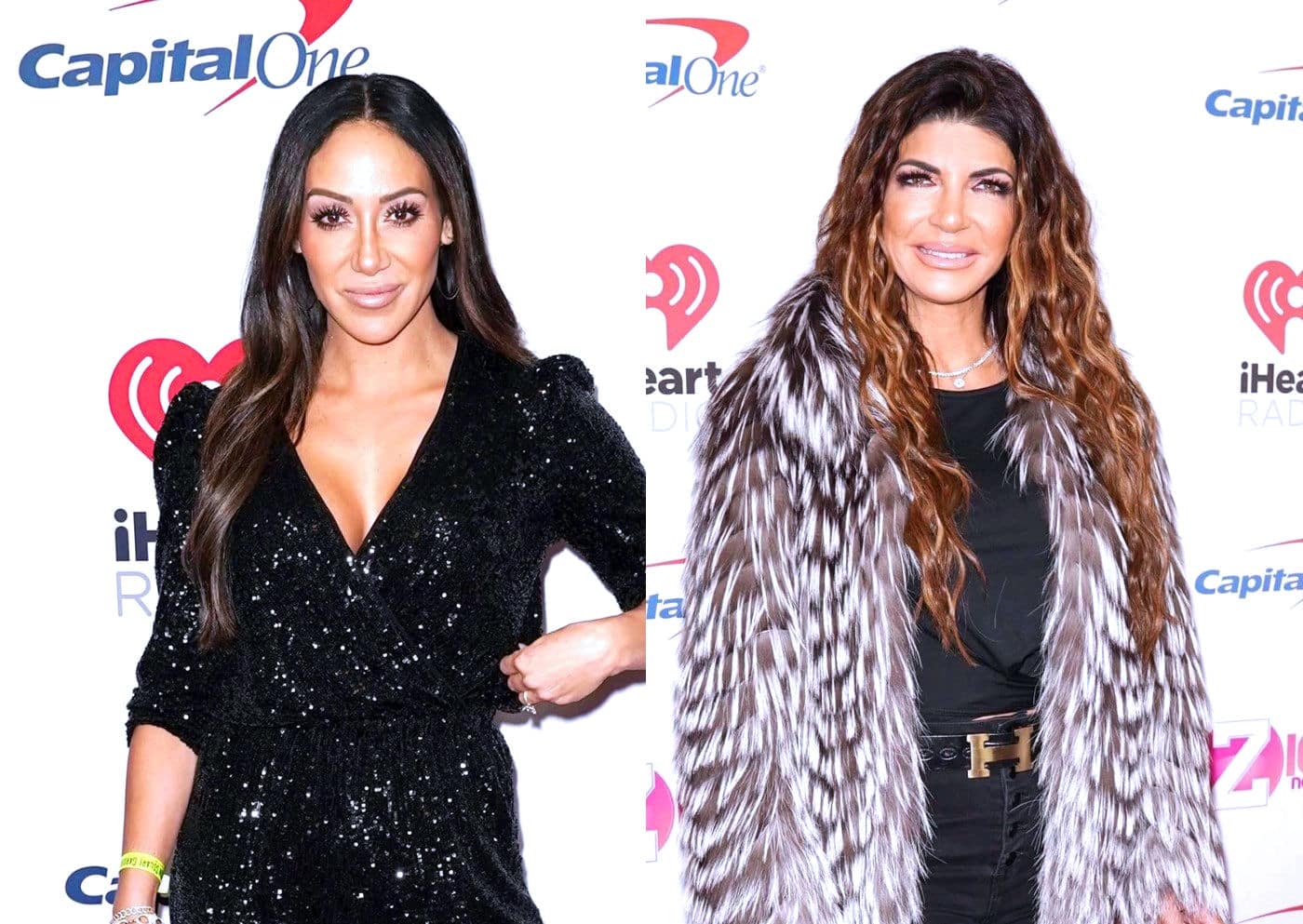 Melissa Gorga is sharing an update on where she stands with sister-in-law Teresa Giudice weeks after the two of them filmed the dramatic three-part reunion of The Real Housewives of New Jersey.
After welcoming her husband Joe Gorga to her podcast, Melissa confirmed whether or not the two of them are on speaking terms before teasing a "shocking" encounter between Dolores Catania and Jennifer Aydin as Joe looked back on the tense moment, stating that Dolores' behavior was "epic."
"We are [speaking to her]. We'll talk to her. We're cordial. We're fine," Melissa revealed on the May 5 episode of Melissa Gorga On Display.
But, when it comes to being close, Melissa said they're not there — and likely never will be.
"We're just talking about a deep relationship… that just seems like we'll never have," she explained.
In addition to her and Joe's heated feud with Teresa during part one of the RHONJ reunion, Dolores and Jennifer went to bat.
"One very shocking part for me at the reunion also was when Dolores just snapped on Jennifer," Melissa recalled. "She just like goes off on her."
According to Melissa, Dolores threw out the C-word amid her argument with Jennifer.
"The one thing I will say, I know that the girls, some of the girls will throw around that See You Next Tuesday word like it's like the word 'the' when they're pissed. That word to me, I'm appalled. I don't ever want to hear it. It's cringe to me. For some reason, when Dolores goes and says it to Jennifer, it was so out of left field, I started laughing," she admitted. "I just think it was funny, and I don't think that word is funny."
Speaking of the unexpected encounter himself, Joe said the entire set, including members of the crew, got quiet as Dolores hurled the word at Jennifer.
"The whole room almost went to like a blank. It was so vicious of the word, the way she did it. And it came out of nowhere. It was said in an epic way," he stated.
Joe also joked that in that moment, Dolores was "Patterson Dolores."
The Real Housewives of New Jersey season 12 reunion continues Tuesday, May 10, with part two at 8/7c on Bravo.