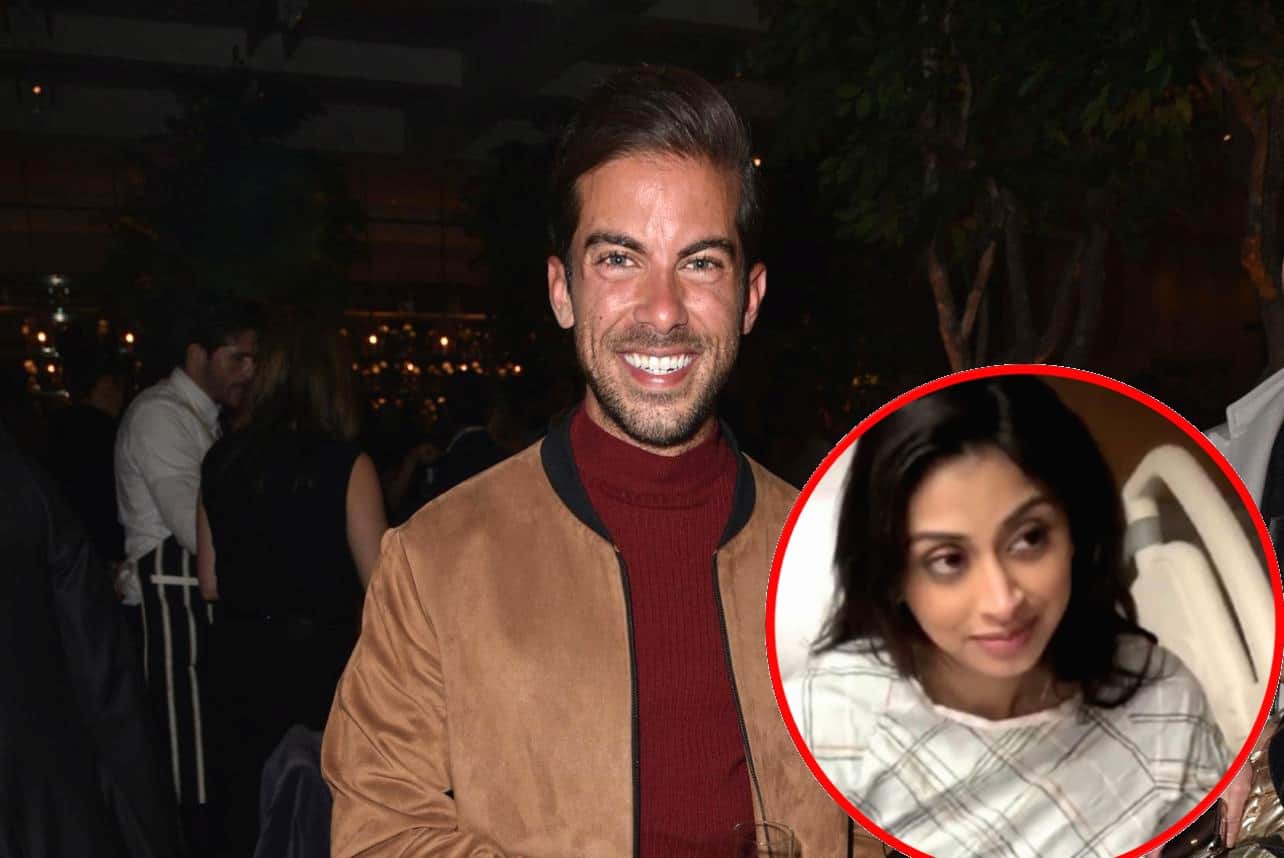 Luis D. Ortiz released a lengthy statement on his Instagram page on Thursday following the news that Johnny Depp had won his defamation case against ex-wife Amber Heard, who claimed to be a survivor of domestic violence following their 15-month marriage.
Amid his years-long custody battle with ex-girlfriend Nikita Singh, the mother of his three-year-old daughter, Leela, the Million Dollar Listing: New York alum accused Nikita of spreading lies about him both privately and publicly in an effort to "destroy [his] life" before "maliciously" taking Leela from him and causing pain to their young child.
"I have never spoken about this and I wanted to keep it that way for the sake of my daughter but I can no longer stay quiet. I must stand up for the truth," Luis began in a series of posts shared on his Instagram page on June 2.
"A little over two years ago while I was working on my latest Netflix show, my daughter was taken away [from] me. My daughter, almost [two years old] at the time, was taken to another country by her mother under the false pretense that she, the mother, was being abused physically, sexually, and emotionally by me. She told this story to my friends and family first and then to the public. Aiming, with malice, to destroy my life," he continued.
According to Luis, he never "threatened, hurt, or abused any woman physically, emotionally, or sexually," and Nikita's "absurd" and "completely false" claims against him have led to threats and attacks from hundreds of people on a daily basis. They also impacted his personal relationships, his ability to find work, and his reputation.
"My life with my daughter has been abruptly severed and it is at the cost of lies. I love my daughter with everything I've got. I am destroyed. So is my mom, my dad, my brother, and family. There's absolutely no way for me to describe what this feels like."
"The opportunity to raise a baby girl was a gift to me. To have someone maliciously take that away from you is evil… I never imagined someone could be capable of doing something like this," he explained. "It is incredibly painful for any parent or person to live through something like this. Even more painful for the children whose lives are affected by the wrong narrative about their parents."
"As a father I can only wish to see my daughter again, and that she gets to know the real me, the dad that loves her to the ends of time. I will continue to fight for the truth and work to heal, to grow and forgive," he concluded.
Immediately following Luis' post, Nikita took to her own social media page to share a couple of messages of her own, insisting Luis has had chances to see their daughter and mentioned his alleged past abuse.
"You were given the chance to see [your] daughter and refused to see her for at this point years. You were given the opportunity to see her supervised visits until a mental health assessment was done and you refused. I begged you to find resolve and you disappeared. If I am being accused of lying what about the other women that experienced the same abandonment and abuse? Stop using the Amber Heard and Johnny Depp case as an excuse to be an absentee father!" she wrote in her first of two Instagram Stories.
"The facts are that it is on court documents that HE REFUSED to see his child after the judge and lawyers encouraged him to see her while [proceedings] were taking place. Once again stop trying to manipulate the law and people," she added in a second.
No word yet on a 10th season of Million Dollar Listing: New York.