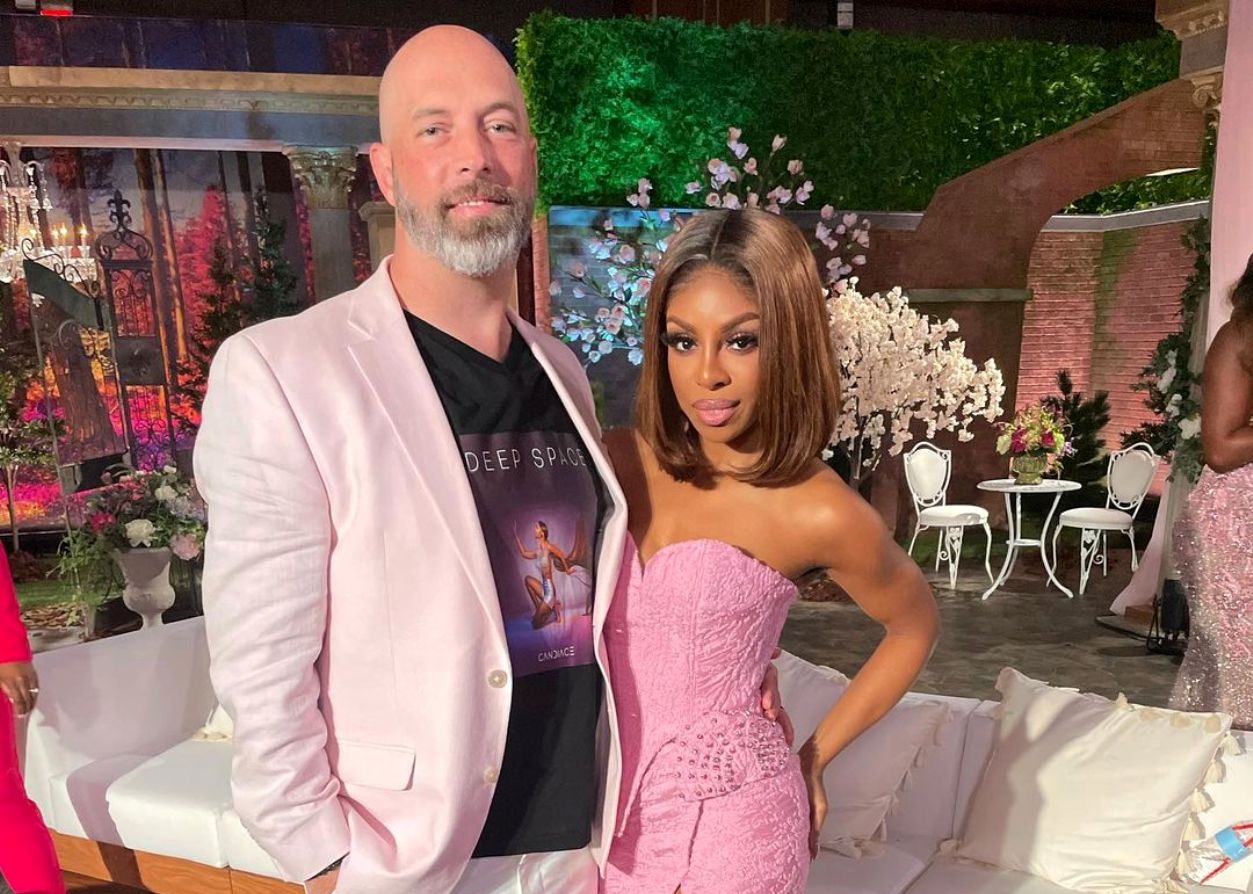 Chris Bassett is facing a cheating scandal on the upcoming seventh season of The Real Housewives of Potomac — or is he?
Following the release of the season seven trailer, which saw Chris being accused of sliding into the DMs of another woman, Candiace Dillard-Bassett's husband took to his Twitter page, where he joked about it being his "turn" for the drama while seemingly denying having sent the message at all.
"Whelp… I guess after [six] seasons… It's finally my turn," Chris tweeted on September 6, along with an eye-rolling emoji.
"But you were sliding into another woman's DMs," a fan replied.
"Was I???" Chris asked.
"But Sir were you in her DMs?" argued a second Twitter user.
But Chris insisted, "Guess you will have to watch and find out."
In the just-released trailer, Ashley Darby was seen telling Robyn Dixon she received a DM from Chris at 2:40 in the morning and asking, "Who were you at the W with? Not your wife."
Then, in another scene, Gizelle Bryant seemingly accuses Chris of inappropriate behavior.
"Many of married men have tried me and I felt like he was trying to see if I was with it. He's a sneaky link," Gizelle stated, later telling Candiace that Chris "100 percent" made her "feel uncomfortable."
But when it came to being at the W hotel, Chris explained to another person on Twitter that he "[runs] the rooftop there."
"But why are you inviting them out in the wee hours of the night???" questioned another fan.
"Being able to understand 'context' and the English language is confusing to many people… especially in this group," he replied.
Also on Twitter, in a post shared by Candiace, she replied to Chris' initial message about being due for drama "after [six] seasons."
"One thing about it… Misery is going to stick her neck rolls in someone's marriage," she wrote.
In addition to being faced with potential cheating rumors amid season seven, Candiace and Chris are also seen working on conceiving their first child together.
The Real Housewives of Potomac season seven premieres on Sunday, October 9, at 8/7c on Bravo.