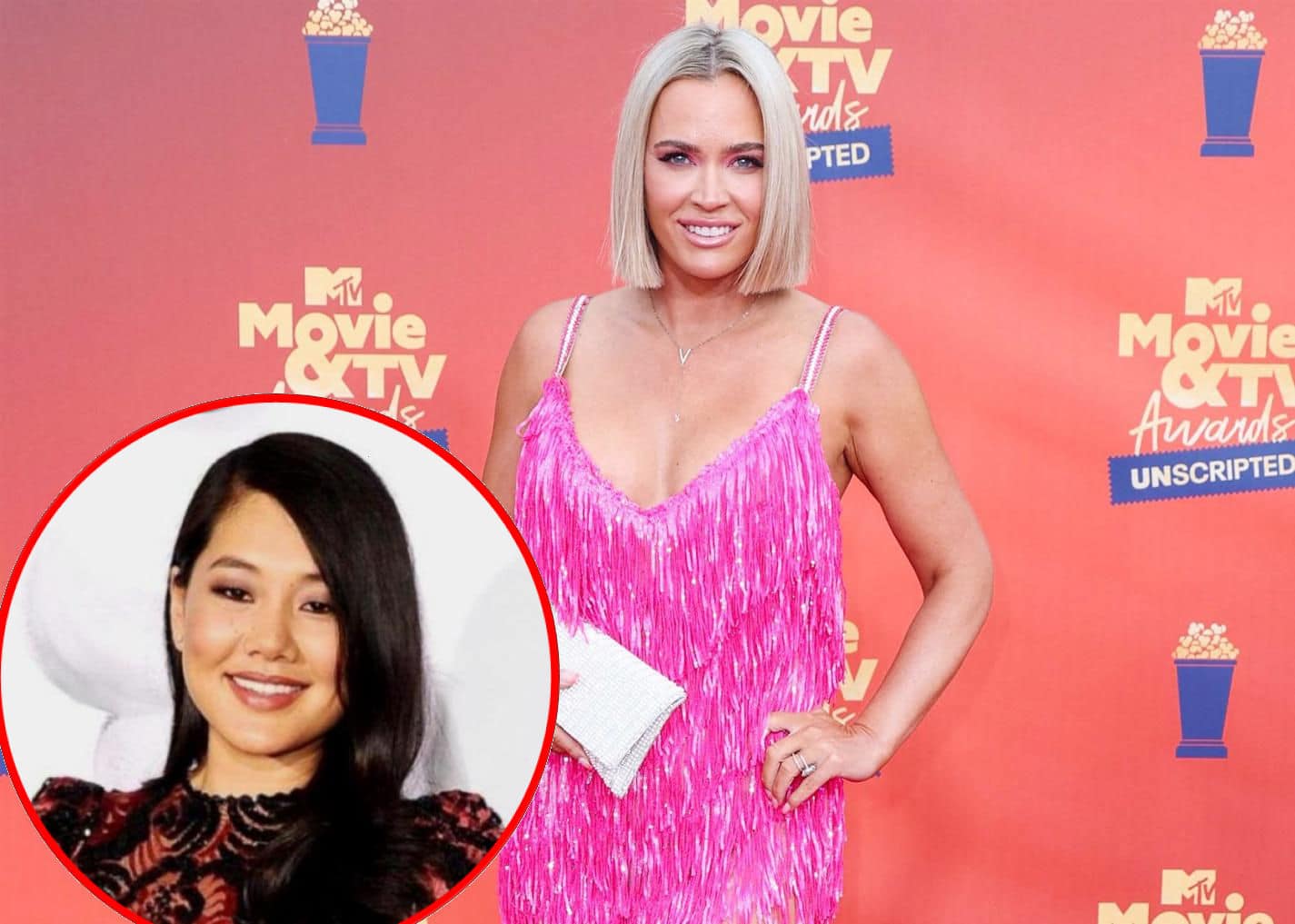 Teddi Mellencamp has come forward with what she claims is the real reason behind Crystal Kung-Minkoff's estrangement from her former friends.
Months after Lisa Rinna said in a Real Housewives of Beverly Hills confessional that Crystal told her "she had a falling-out with, like, 14 of her friends," Teddi took to her podcast, where she claimed to know details about the ladies' "ultimate issue" with Crystal.
"Crystal not only had an issue where all these really rich women compared notes and had issues with her talking about them behind her back, she also told one of these rich women she would never do Housewives, told her not to do Housewives, and then did Housewives," Teddi explained on a recent episode of Two Ts in a Pod, via The Real Houswives Zone on Instagram. "And that was the ultimate issue with the 14 friends. That's it."
Teddi also clarified that she is "in a separate group" from these unnamed ladies.
"My Mommy and Me group with Crystal's completely separate from these rich girls," she stated.
As RHOBH fans may recall, Teddi previously addressed the topic on the June episode of her podcast. At that time, however, she noted that people in Crystal's friend group had "messaged" her "through DMs" about their drama.
"It's a group of girls, we're talking like [RHOBH]-type women just not with cameras, and there's going to be two sides, but in every friend group do people gossip about each other? Yes, so I think that was what was happening," Teddi shared, adding that Crystal had "said something to someone and that person then outed her to the rest of the friend group."
Around the same time, Crystal told a curious fan on Instagram that in the end, "it was only [three] people."
"The rest came back and apologized," she claimed.
Then, a short time later, Crystal told Entertainment Tonight that her drama with the women "was actually about the show."
"Sometimes people don't want you to sort of walk out of the bubble they're used to," she noted.
Meanwhile, during filming on the season 12 reunion, Kyle Richards hinted that there was more to the story than the drama surrounding Crystal's role on the show.
"I heard it had completely, nothing to do with the show. But I don't want to talk about the things that were said about it," she shared.
The Real Housewives of Beverly Hills season 12 reunion continues with part two next Wednesday, October 19, at 8/7c on Bravo.