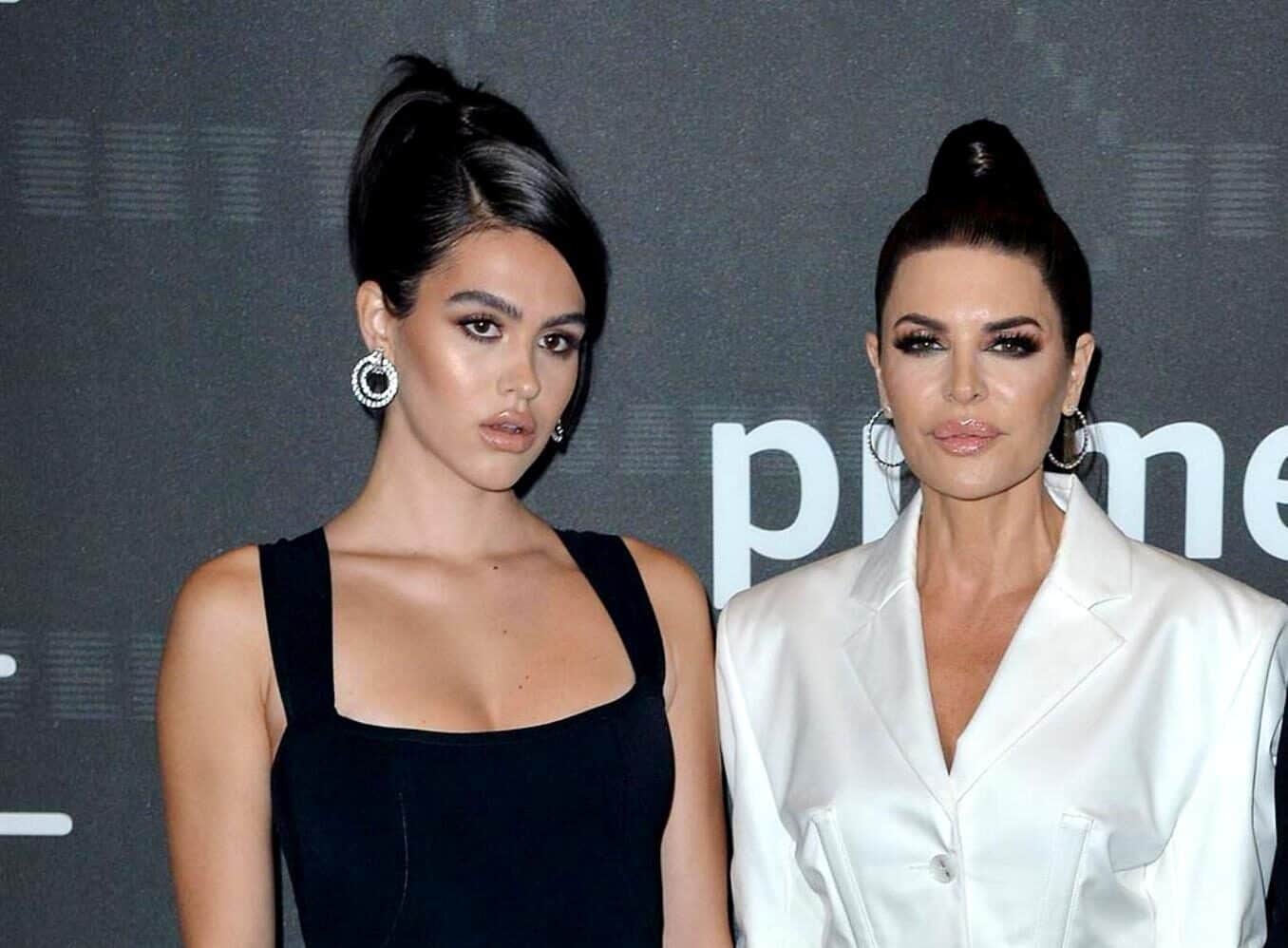 Lisa Rinna shared a photo of her youngest daughter, Amelia Gray Hamlin, 21, posing for The Perfect Magazine that has her Instagram fans and followers in an uproar.
After the Real Housewives of Beverly Hills alum, 59, posted the February 22 image, which featured the model in a black, printed bikini with tons of jewelry and a long mustache, social media users slammed the image as "disturbing" and asked Lisa if she was "promoting eating disorders."
In Lisa's caption, she shared a snippet from Amelia's conversation with creative director Andreas Kronthaler, the husband of the late designer Vivienne Westwood, which was initially posted by Vivienne.
"I didn't really think very much about it when you came for the casting in Paris. You felt like one of the girls who has always been in the shows. You were very familiar to me, straight away," Andreas said.
"You know this was my first ever show in Paris?" Amelia wondered.
"I didn't," he confirmed.
"You basically made my life. Not only my first show in Paris but my biggest dream in the world," she replied.
Following the sharing of the post, Lisa was met with criticism.
"Disturbing to say the least. Last thing I want my daughters seeing, really! Get your head checked," one person demanded.
"I'm a big fan of yours Lisa but having a young daughter myself I find this image really disturbing! She is so extremely thin and obviously she has had cosmetic procedures which at her age is really sad," another stated.
A third fan said they were "so confused" and wondered why Lisa would post the pic.
"Are you promoting eating disorders? This is an awful 'campaign,' DO BETTER," they wrote.
"The image/message this is showing young girls is disturbing!" agreed someone else.
As RHOBH fans will recall, Amelia confirmed past struggles with anorexia in April 2018, later crediting her eating disorder to the time she spent at an all-girls school, which "completely f-cked [her] up."
"Horrible image to our young girls. Rinna has even spoken out about disorders but yet she still will post something like this," another person shared.
Meanwhile, someone else described the pic as "really sad and disturbing," and they added, "I believe these type of images are more about SHOCK VALUE!"
At the time that Amelia went public with her anorexia battle, she shared a lengthy statement on her Instagram page.
"I went through this journey not for attention, not for people to pitty me, but to help. I am on this earth to help people, and I know that," she wrote at the time. "One in 200 women in the US suffer from anorexia. And I want to help."