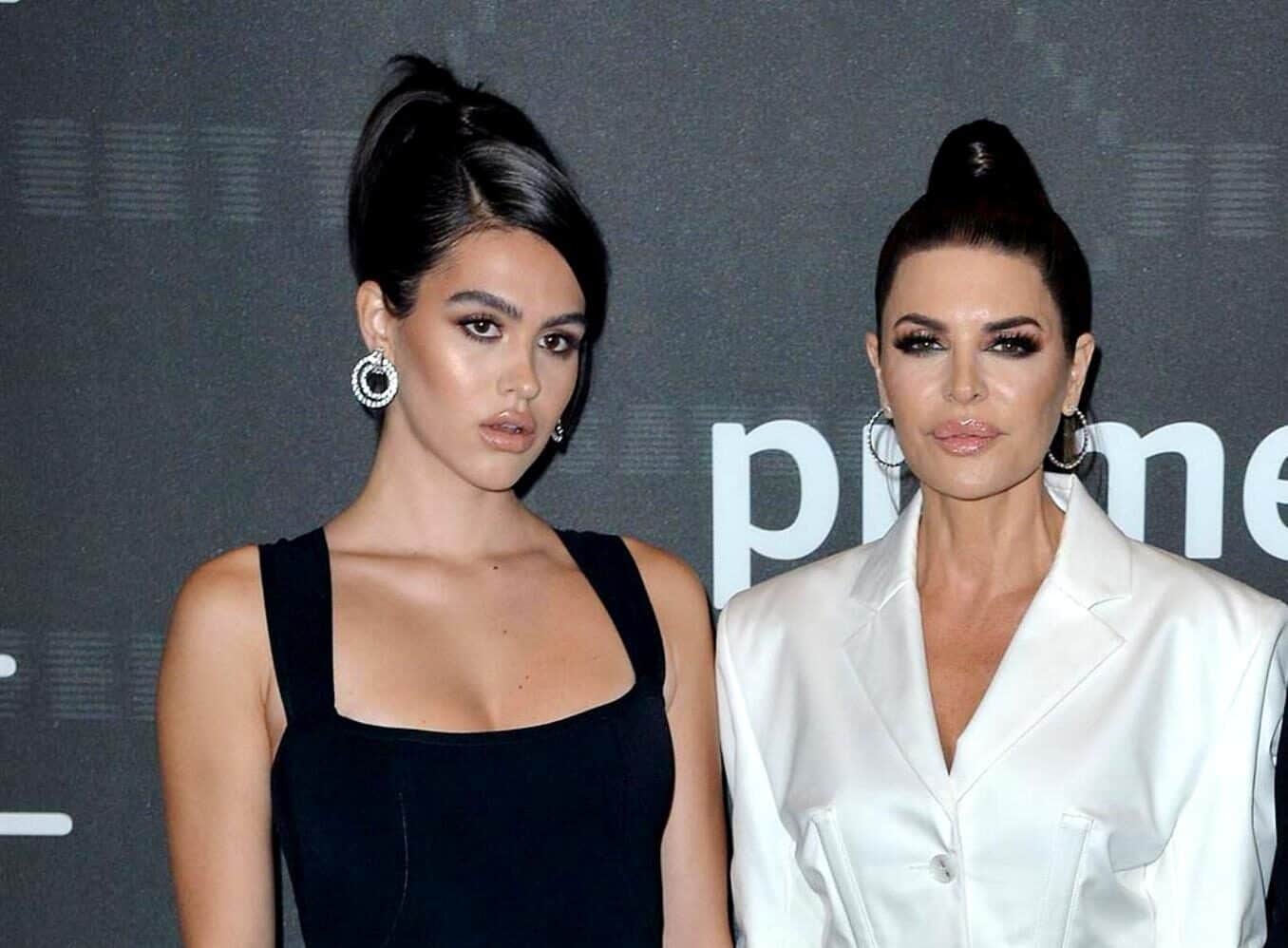 Amelia Hamlin has spoken out before about her eating disorder and anxiety struggles. Now, the 19-year-old is dishing more details on her issues and defending her mom,  Real Housewives of Beverly Hills star Lisa Rinna, in the process.
The 19-year-old revealed in a new interview how her mental and emotional issues stemmed more from a stressful high school experience versus any sort of body image blunder imprinted from her mother.
"I went to an all-girls school which completely f—ked me up like, really bad, really bad. At my progressive, hippie elementary school, I was taught one thing. And then I went to an all-girls school in the center of Brentwood [California] and I was taught a completely different thing," the reality star shared on The Skinny Confidential Him & Her podcast on August 25. "They preached feminism so much, but I feel like it was one of those influences where they didn't really practice what they preach and that's when I first started having a more negative mindset."
Amelia went on to explain how, in her social history class, the girls were being taught about harmful representations of women — and they would even feature images of her mother, Lisa.
"I'm in class and I'm being taught that models are horrible and they sexualize women in negative ways and actresses are horrible," she shared. "Here I am, sitting in my social history class in 9th grade and there's literally a photo of my mom on the projector and they're like dissecting all of the bad things that my mom has done so I was just kind of like … this is really weird."
Amelia divulged that her parents ultimately pulled her and her sister Delilah Belle from the school, but that the experience made her "depressed" and "confused" and contributed to her eating disorder.
"I don't even think my eating disorder was even based upon my body image because I'm like, my mom's f—king small; I was always small," she stated. "I think it was this all-girls school stuff that I went through […] I think that there's no black and white when it comes to an eating disorder, there's a lot that happens and goes on."
Amelia and Lisa discussed the teen's past struggles with anorexia and anxiety on the August 19 episode of the RHOBH, calling out Lisa's co-star, Garcelle Beauvais, for critiquing Lisa's risqué dancing videos and connecting them to Amelia's issues.
The model continued to defend her mother against the critique, noting how much it hurts when people place blame on Lisa because "it really isn't her fault."
"She was born in such a slim figure like, literally all of the photos of my mom she has rock solid abs, she has legs like twigs like … this is her and I'm just trying to make people aware that you can body-shame a bigger person and that will get more attention versus [body-shaming] a skinnier, slimmer person," she shared. "Because I decided to come out about my eating disorder, I feel like I have to now not only support my mom and make sure people know and are aware that that's not really how it happened for me."
Amelia stated her understanding of the reality game, pointing out how Garcelle's position as "the new housewife" may have made her stir up a little drama for the show. She wished, however, that the RHOBH newbie wouldn't have brought up a story "[she] probably know[s] nothing about."
"She's probably never even read my posts on my story — I've never even met her — so she and I haven't had a conversation about how I actually felt," Amelia remarked. "So to bring that up and to blame it on my mom … my mom already has to deal with so much blame and guilt regardless […] It's not about how nice you are to your friends, it's about drama, so I get that aspect, but don't bring me into it."
Photo Credit: Kristin Callahan/ACE Pictures/INSTARimages.com