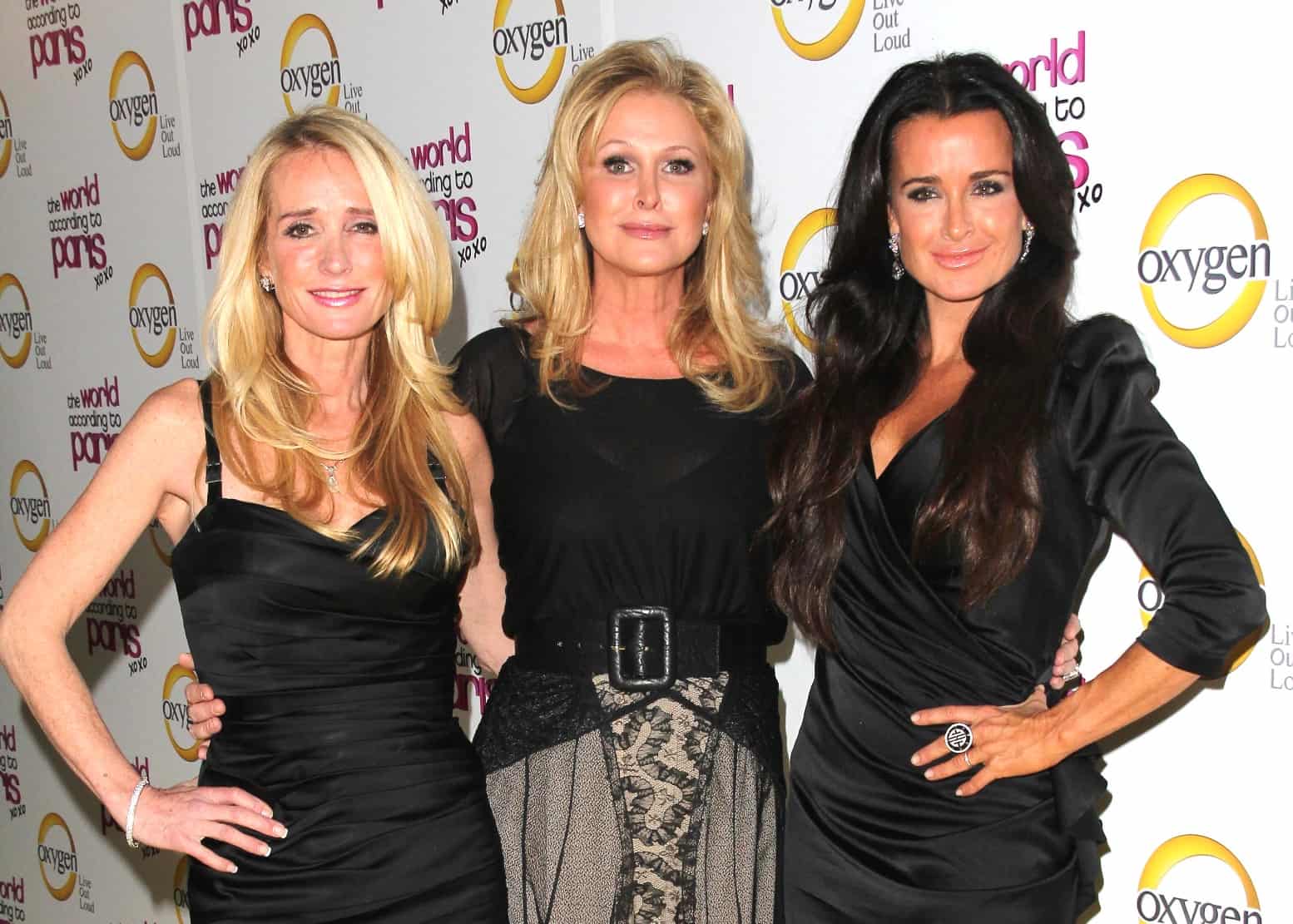 Sisters Kyle Richards and Kathy Hilton have been at odds for the past several years but on Monday night, they came together to celebrate Kim Richards' 54th birthday as a family.
While enjoying a dinner date in Los Angeles, the former Real Housewives of Beverly Hills star shared a couple of posts with her fans and followers on Instagram, one of which included a slideshow of photos with her two sisters and several friends.
"I can't tell you all how much this birthday meant to me. Having both of my sisters right next me to meant the world," Kim wrote in the caption of a post shared on Tuesday, September 26. "[Kathy Hilton] and [Kyle Richards], I love you both so so much.. I know Mom & Dad were with us last night. Thank you for such a beautiful dinner last night and bringing so many our dearest & special friends to celebrate my day and the beginning of this new year for me. I love you and love all who shared in our amazing evening."
One day prior to the post seen above, Kim shared a solo shot of herself and told her online audience she was excited to be celebrating her big day with Kyle and Kathy.
"Off to my final birthday celebration with my sisters [Kathy Hilton] and [Kyle Richards] so excited," she wrote.
Kim's birthday outing with her sisters comes months after Kyle admitted her sister Kathy wasn't happy about her now-canceled Paramount show, American Woman.
"I hope when Kathy sees the show, she'll understand," Kyle said during an interview with People. "I would never tell anyone else's stories and I felt bad because she thought it was something that it wasn't. I was inspired by my mom [Kathleen Richards], being a single mom in the '70s. It was a crazy, fun, reckless time. But it's not based on my actual life."
"I love my sisters and I would never do anything to disrespect or embarrass them. I'm looking forward to the show coming out so Kathy can see it and realize. That's my hope," she explained. "I love my sisters and that's all that matters."
Following the cancelation of the series, which was based on the life of Kyle and her sisters' mom, Kathleen Richards, a rumor began swirling which suggested Kim was thrilled to see the series come to an end.
"The show was supposed to be about Kyle and Kim's upbringing, but Kim didn't like the way their family was portrayed," an insider revealed to Star magazine. "She was especially annoyed that Kyle didn't even ask her for her input! Every interview Kyle did about the show, Kim resented it."
And while Kim and Kyle appeared to be on better terms in recent months, there still appeared to be a rift between Kyle and Kathy. In fact, Kyle was noticeably absent from her nephew Barron Hilton's wedding in June, but she claimed she had to miss the special event due to previous work commitments.  Kim also insisted back then that Kyle was invited to the wedding.
Photo Credit: s_bukley/Shutterstock.com