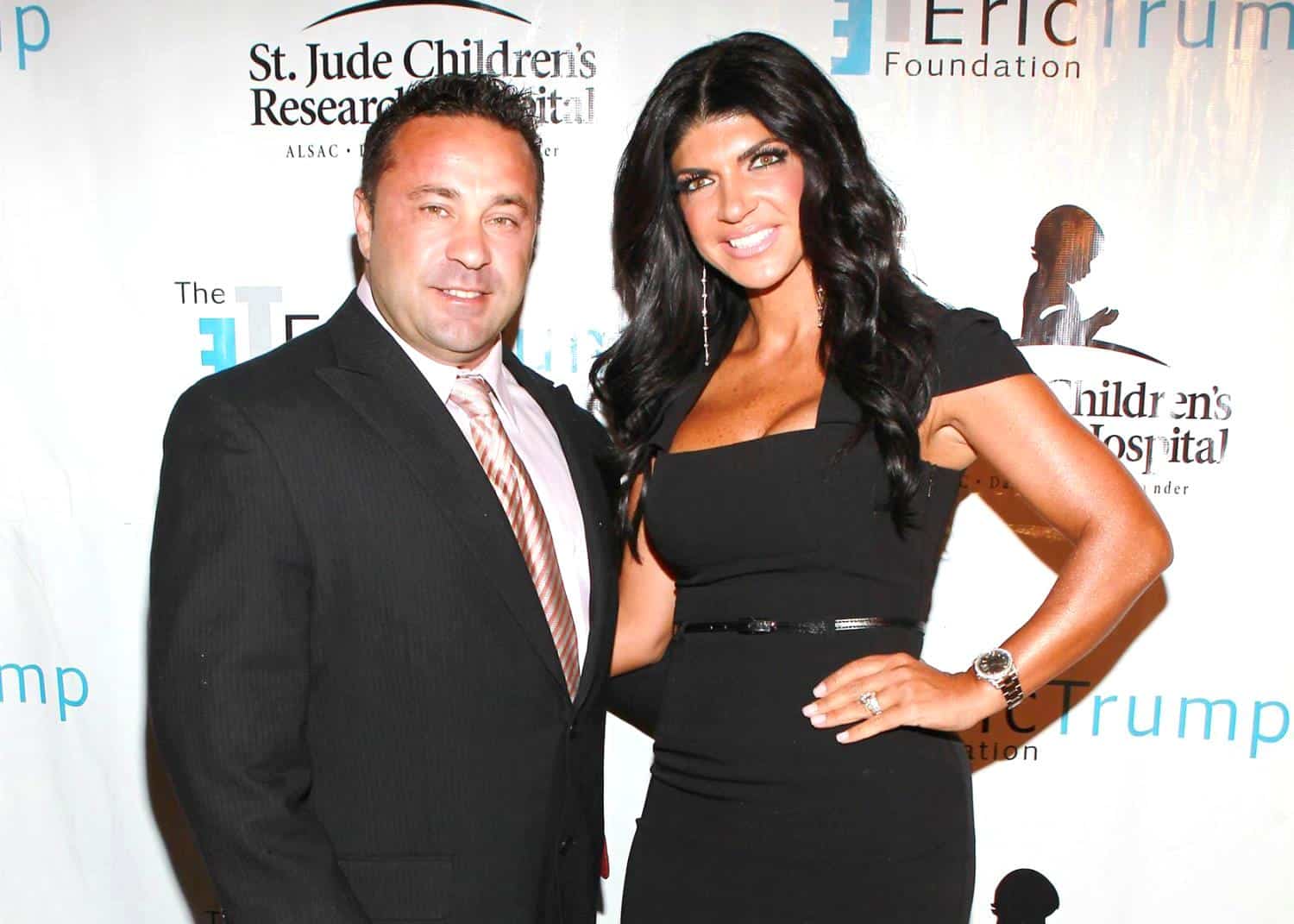 Teresa Giudice continues to open up about her family's struggles as she is now revealing why she's "very angry" at her husband Joe Giudice, amid his ongoing deportation troubles. Teresa also discusses Joe's lack of citizenship, revealing when she became aware of his illegal status in the country.
During a new interview, the Real Housewives of New Jersey cast member said that while she is doing her best to focus on her four daughters, she's harboring some animosity towards Joe for what he has put their family through over the past several years, and his ongoing absence in their daughters' lives.
"I'm very angry," Teresa told People of Joe. "I'm just angry like a lot of things. I wish my husband would have crossed every T, dotted every I. There was also another person involved and nothing happened to that person, which is very sad. There's a lot of scenarios. I lost my mom. I'm angry about that. You know? I lost time with my mom, because I was away. There's a lot. I lost time with my daughters while I was away. Children need their mom."
Children also need their dad and Teresa isn't happy that Joe's been away for so long.
"He left when Adriana was 6. She's 9 now. Yeah. It's two and a half years. I mean it's going to be three years," she shared. "He's lost three years with his children."
After Teresa and Joe were found guilty of bank and wire fraud in 2014, Teresa served an 11-month prison term in Connecticut in 2015 as her husband stayed home with the girls. Then, in March 2016, Joe began serving his current 41-month sentence.
"My four daughters, they're my main priority. So if I crumble up, it's not going to be good for them, you know? I have … to keep everything going as normal as possible for my four daughters," Teresa explained. "They have school, they have their activities… I try to keep everything as normal as possible and I'm not going to be in a corner like crying or not attending to my kids. What good would that be for them?"
Teresa and Joe share four daughters, Gia, 17, Gabriella, 14, Milania, 12, and Audriana, 9, and soon, the family could be ripped apart as he faces an impending deportation to Italy, where he was born.
"When I married him, I didn't know. I remember I tried to make him, I tried to fill out the paperwork," Teresa said of her efforts to convince Joe to become a citizen of the United States.
While Joe has been living in the U.S. since he was just one-year-old, he never applied to become a citizen and last month, a judge ruled that because he had been charged with an "aggravated felony," he would be deported as soon as he is released from prison.
"They know we're gonna fight it. They know mommy is doing everything she can," Teresa said of her daughters. "They know I'm doing everything I can. So that's it. That's all I can do."
"The adults can handle anything. Adults can handle it because they're big. That's why we're adults. We can handle it. But who would it affect the most? It's the children," Teresa continued. "And that's what's sad about it, because the children are affected by it. It's very sad, because they're going through all this heartache, meanwhile it's not even their fault. You know? They're the ones that hurt the most."
The Real Housewives of New Jersey season nine premieres on November 7 at 9 p.m. on Bravo TV.
Photo Credit: Kelly Jordan/startraksphoto.com