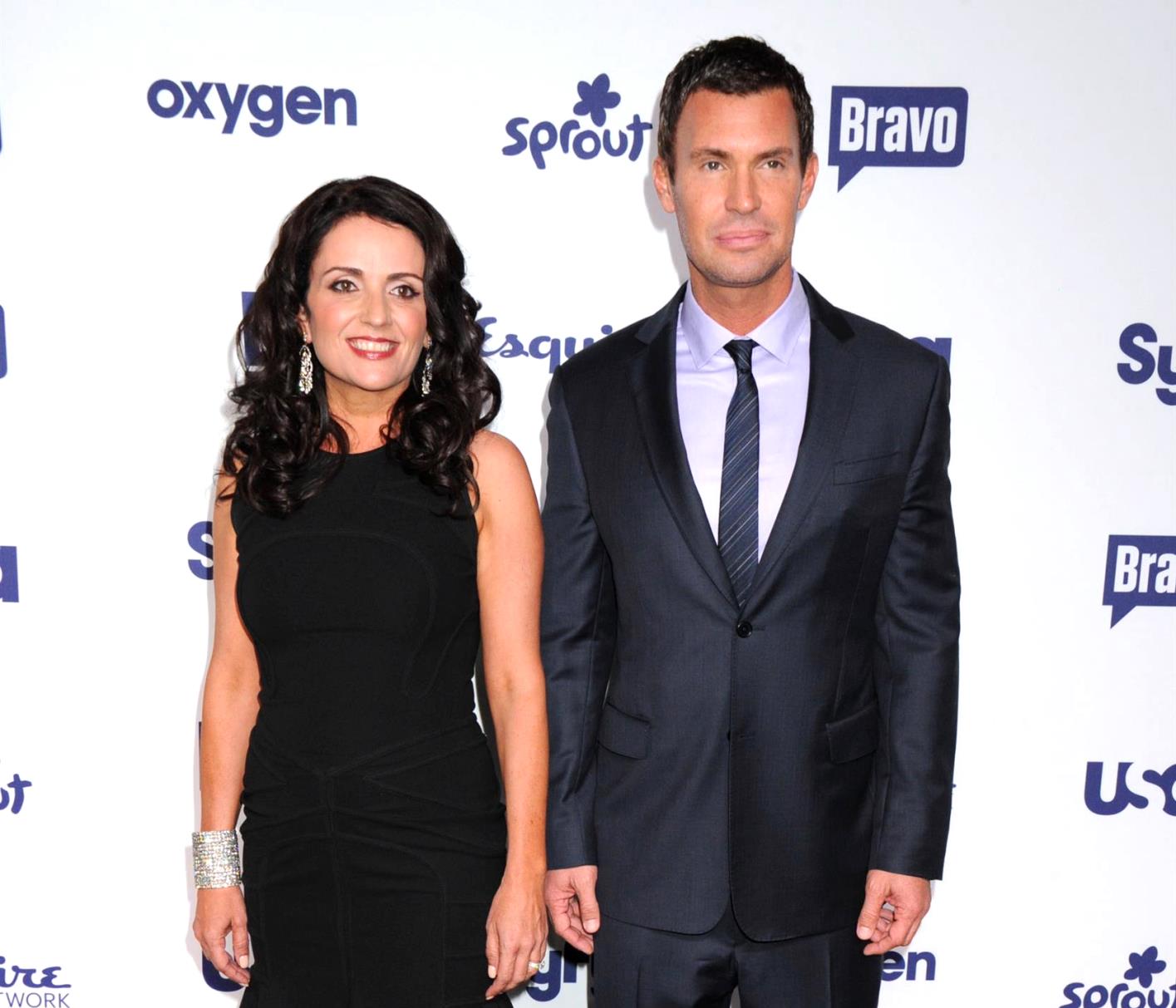 Jenni Pulos was fired from Jeff Lewis' company, Jeff Lewis Design, in May amid filming on the 11th season of Flipping Out.
Now, months later, she's addressing the explosive moment that took place between them, which is expected to air on the show later this season. Also below, see Jeff's shady response to Jenni's new interview.
"I had no idea it was coming," Jenni told PEOPLE on November 7. "I didn't decide. He decided he was going to terminate me from his business and so then in turn, the decision was made. I always saw myself seeing the show through."
When Flipping Out first began in 2007, Jenni was featured as Jeff's assistant and was ultimately named as an executive producer of the series.
"It was puzzling to me. He said he wanted me to go and do my thing. We see things very differently. I believed I had been an asset to his business and he believed differently, I imagine," she continued.
Following the firing, Jeff reportedly suggested he remain on Flipping Out as a "friend" of the cast, but Jenni immediately shot down the idea.
"I was not going to fake a friendship," she explained. "After the final disagreement, I decided I was not going to continue a friendship with someone who thought of me the way he did."
Last month, Jeff revealed his contract with Bravo was not renewed ahead of its October 15 expiration date and when it comes to a 12th season of Flipping Out, the show's return has not yet been confirmed. He then claimed Jenni hadn't been working for him for years and said their professional relationship was faked for their reality series.
As for Jeff's claim that Jenni filed a case against him, citing wrongful termination, abuse, and victimization, Jenni said she did no such thing.
"Citing wrongful termination claim, wrong. Citing abuse claim, wrong. Citing victimization claim, wrong," she noted.
Jenni then said her friendship with Jeff on the show was "very real."
"I was his employee and I worked for him. It was very authentic, and that's important," she insisted. "All I know is my own truth. I've always wished [Jeff] the best, and will continue to wish him the best. He's a wonderful designer and has so many talents. I learned a lot and I'm proud of what we built."
While Jenni's story was just published today, Jeff revealed on his Sirius XM show, Jeff Lewis Live, last week that he was given a heads up about Jenni's interview when PEOPLE contacted him for a comment before it went to press. Jeff also threw some shade at Jenni by implying she lied in her interview.
"I heard that Jenni has a story coming out in PEOPLE. It's supposed to hit the newsstands," said Jeff. "Is it a two page or a three page? Do we know anything about it? How many pictures were taken? How many times did she mention my name? How many lies? Did we strap her to a lie detector?"
Jeff continued, "[PEOPLE] magazine reached out to me for comment and they gave me a couple of quotes. Now, here's the deal. I have decided that I am not commenting on this article until it comes out. I want to read it in its entirety and then I will comment on a live radio show following the article coming out. I encourage you to listen to the radio show when I respond."
Well, Jeff Lewis Live, is scheduled to air tomorrow at 11/10am central on the Sirius XM Radio Andy channel. The show airs three days a week – Tuesdays, Thursdays and Fridays.
#RadioAndy #JeffLewisLive People mag is doing an article with Jenni Pulos…Jeff's comments pic.twitter.com/rFwDRnAh2v

— LoveAndyC (@LoveAndyC) November 2, 2018
Flipping Out season 11 airs Tuesdays at 10 p.m. on Bravo TV.
Photo Credit: Jennifer Graylock/INFphoto.com
TELL US – DO YOU FEEL SORRY FOR JENNI? WAS JEFF'S RESPONSE TOO MEAN?